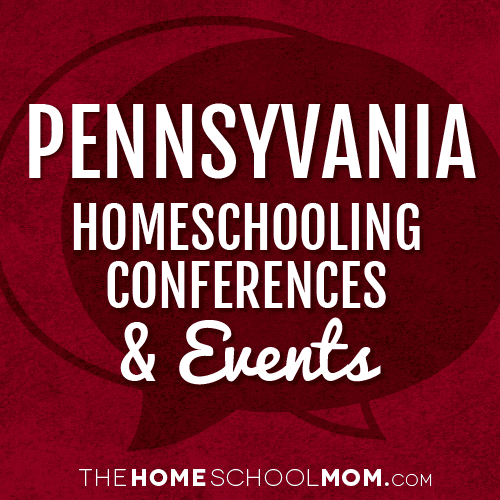 Homeschool conventions are a great place to find encouragement, motivation, and inspiration. Before heading out to the Pennsylvania homeschool conventions listed below, read about how to make the most of conventions.
Our listing of Pennsylvania conventions and other homeschool events is ordered by date with ongoing events listed first. If you would like to submit a Pennsylvania homeschool convention or event, you may do so using the red button above.
33rd Annual Pennwriters ConferenceLancaster
May 14, 2019 - May 17, 2020
The Pennwriters Annual Writers Conference brings a slate of 30+ workshops on all types of writing to the south-central Pennsylvania area. The weekend presents a great opportunity for homeschool mom...
Promoting Resilience, Motivation, and Social CompetenceRockville
October 19, 2019
The 6th annual Innovators in Education Conference 2019 will focus on how identifying the brain-based strengths and challenges of children and teens translates into designing targeted, and consequen...
Annual PAGE conferenceHarrisburg
November 14, 2019 - November 15, 2020
The Pennsylvania Association for Gifted Education hosts an annual conference each year geared towards parents and teachers working with students with gifted and talented educational needs. Check ou...
Shawnee Mountain Ski Area's Homeschooler Discount DaysEast Stroudsburg, PA/Northeast PA
January 23, 2020 - February 6, 2020
The Pocono's #1 Beginner-Friendly Ski Area; Shawnee Mountain is a family-orientated resort conveniently located off Interstate 80 and a short drive from NJ and eastern PA. Shawnee Mountain is 23 sl...
CHAP ConventionLancaster
June 12, 2020 - June 13, 2020
Held annually in early June at the Lancaster County Convention Center in Lancaster, PA, the CHAP Homeschool Convention serves to promote excellence in homeschooling. Featured are:Nationally kn...