Our listing of New Mexico conventions and other homeschool events is ordered by date with ongoing events listed first. If you would like to submit a New Mexico homeschool convention or event, you may do so using the red button below.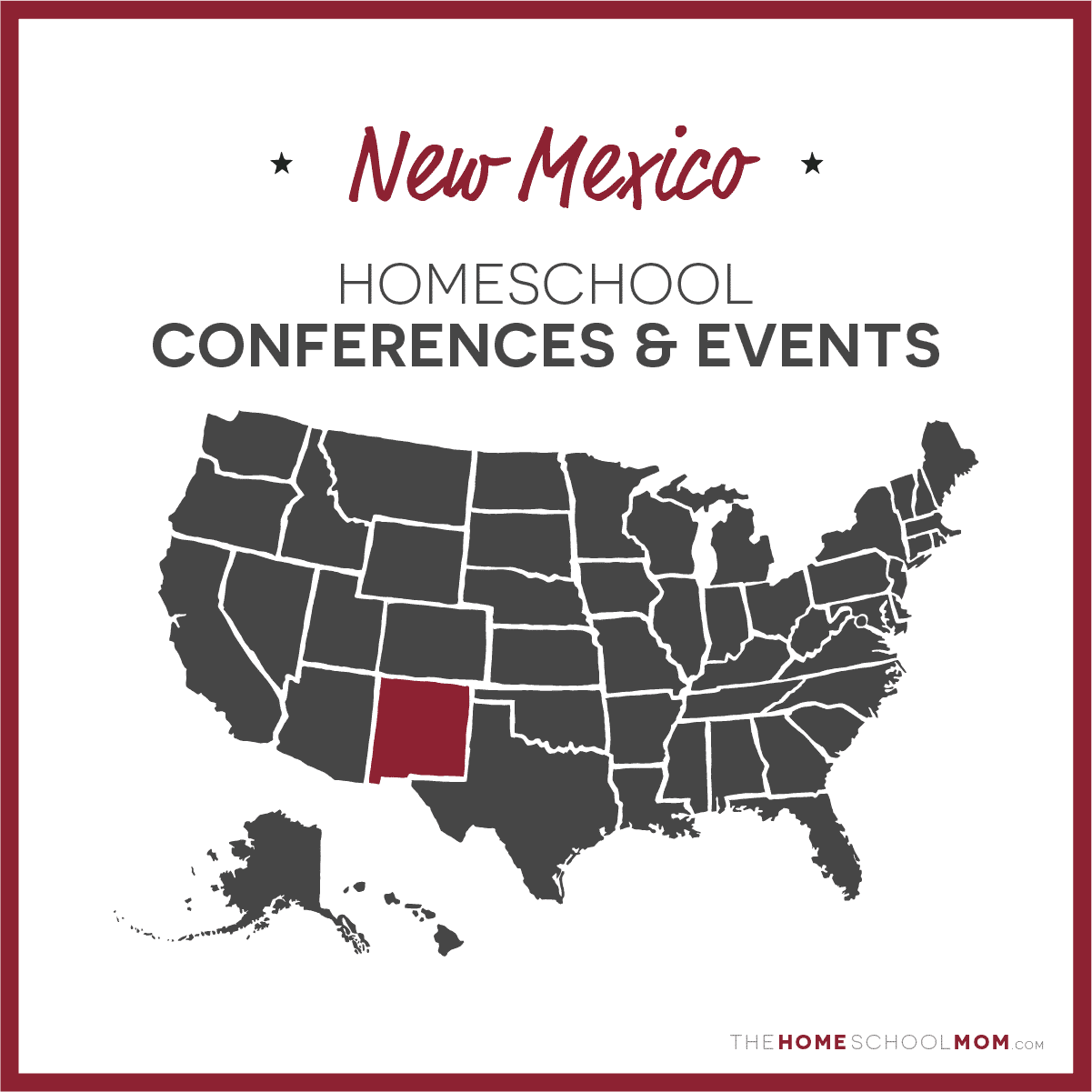 Submit a Local Resource
Homeschool conventions are a great place to find encouragement, motivation, and inspiration. Before heading out to the New Mexico homeschool conventions listed below, read about how to make the most of conventions.
CAPE-NM ConventionAlbuquerque
June 23, 2023 - June 24, 2023
CAPE-NM provides an annual homeschool convention in Albuquerque, with dynamic speakers and many curriculum exhibitors from all over the nation. We also provide you with up to date information of NM law which affects h...
Abq. Fall Gem, Mineral & jewelry ShowAlbuquerque
October 6, 2023 - October 8, 2023
Abq. Fall Gem, Mineral & Jewelry Show, October 6-8, 2023 at Expo NM State Fairgrounds, 301 San Pedro NE, 87102 in the Creative Arts Bldg. Enter at Gate 3 @ San Pedro and Copper. $5 Parking Fee, FREE ADMISSION TO T...
Go to...