Our listing of Michigan jobs and volunteer opportunities for homeschoolers is ordered alphabetically by city. If you would like to submit a Michigan co-op or academic resource, you may do so using the red button above.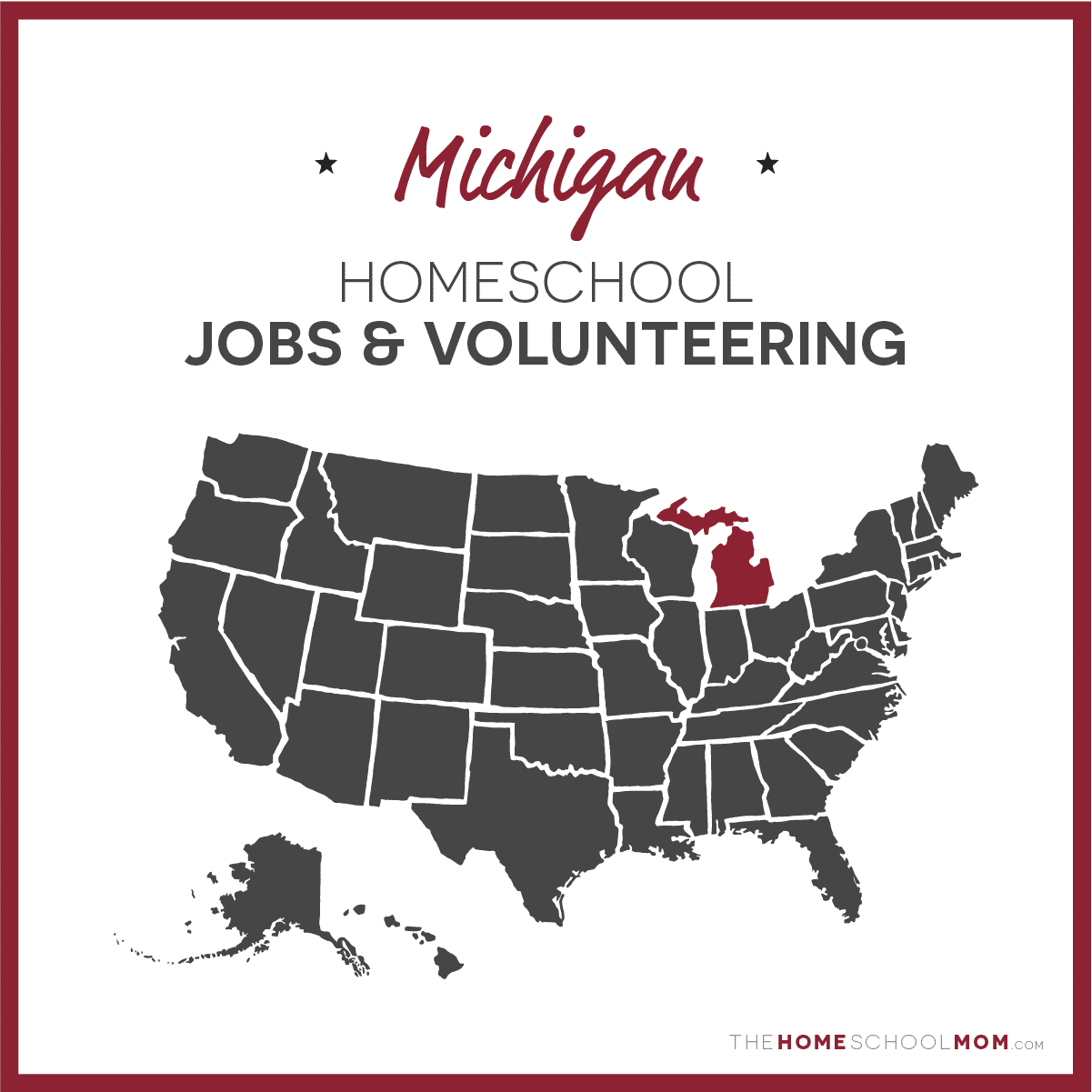 Submit a Local Resource
Northgate Resorts Summer Job OpportunitiesGrand Rapids
Northgate Resorts owns and manages the most awarded Camp-Resort portfolio in the nation. Our passion is creating family camping memories for our guests – memories that will last a lifetime! We don'... [Read more...]
Sneller's Snow and GroundsGrand Rapids, Lansing, Oxford
Here at Snellers, our Mission Statement is: "To develop people to be a positive influence in their world." We really take this to heart, and this is what fuels the passion of our team. This is why ... [Read more...]
Senior Service LiaisonMichigan
Senior Service Liaison strives to facilitate a home-share partnership between senior citizens and students. The student performs household tasks in exchange for room and board. This company geograp... [Read more...]
MeijerMultiple Locations
Meijer stores looking for hardworking team members that would like a career with a growing company. Careers are not just in the stores, but across the company; in the corporate office, distribution... [Read more...]
Culver's of StevensvilleStevensville
Culver's a dynamic and opportunity-based restaurant. The main goal of the restaurant is to serve the community and ensure guests receive the highest quality food and service. The Culver's of Steven... [Read more...]
Exchange Student ProgramWest Michigan
International Experience (iE-USA) is a 501(c)(3) non-profit educational exchange organization that was founded in 2002. iE-USA is designated by U.S. Department of State (DoS) as a J-1 program spons... [Read more...]
Job Opportunity at D/N WoodcraftersWestern Michigan
Job opportunity at D/N Woodcrafters! -Valuable experience -$10/hour introductory wage -flexible scheduling  -Based in West Michigan -Learn how to work with bandsaw, lathe, and other power tools! Le... [Read more...]
Go to...