Our listing of Michigan jobs and volunteer opportunities for homeschoolers is ordered alphabetically by city. If you would like to submit a Michigan co-op or academic resource, you may do so using the red button above.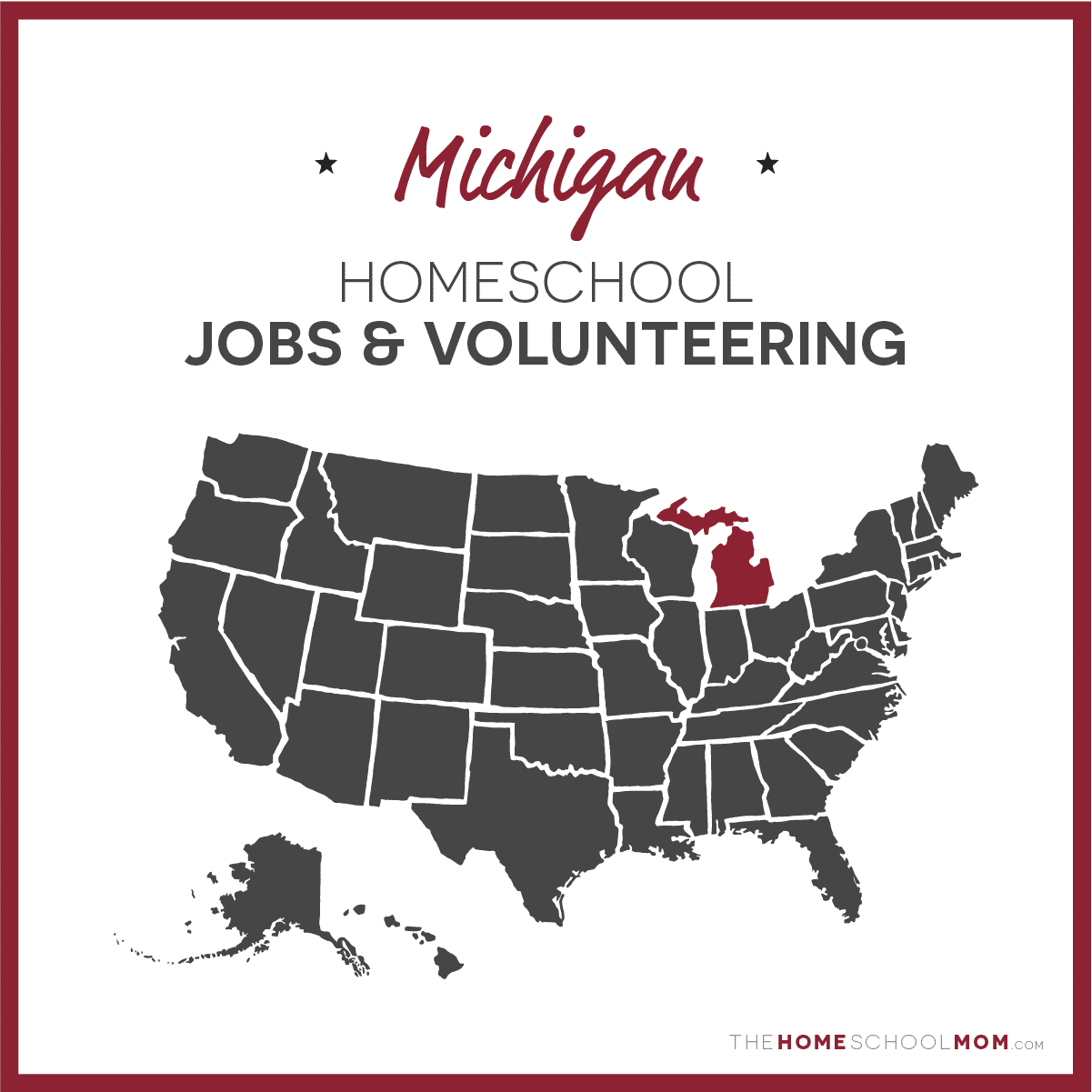 Submit a Local Resource
Northgate Resorts Summer Job Opportunities

Grand Rapids

Northgate Resorts owns and manages the most awarded Camp-Resort portfolio in the nation. Our passion is creating family camping memories for our guests – memories that will last a lifetime! We don't do this as individuals but as a passionate team that cares about making a difference in our guests' lives. We endeavor to be a highly effective, lean, and fast-moving organization. We are looking for high school aged workers to fill some seasonal positions and for homeschool graduates to come onboard as well. We have 28 parks located in 16 states.
Sneller's Snow and Grounds

Grand Rapids, Lansing, Oxford

Here at Snellers, our Mission Statement is: "To develop people to be a positive influence in their world." We really take this to heart, and this is what fuels the passion of our team. This is why we enjoy growing our business, to provide the opportunities that we are blessed with to more people. The owners believe our Mission and success is possible only with God's blessing. He has enabled us to operate a viable business since 1984. So, why Sneller? At Sneller Snow and Grounds, we value our employees. We want to provide advancement to those who earn it, and compensate according to performance. We work to achieve a healthy profit to continue to provide opportunity. We provide an environment of respect and community of coworkers who value hard work, high standards, and integrity. We believe family is a priority. We value time off to spend with family, to serve others, and for R&R.
Senior Service Liaison

Michigan

Senior Service Liaison strives to facilitate a home-share partnership between senior citizens and students. The student performs household tasks in exchange for room and board. This company geographically matches students with a senior citizen living in the area of the college of choice. The student lives with the senior while attending college with free room, board and a small stipend in exchange for performing house hold tasks/chores for the senior. The student remains an employee of Senior Service Liaison (SSL) throughout the contract and will have liability and worker's comp insurance provided at no cost. Both student and senior are screened to ensure safety of both parties. The student is able to subsidize the cost of education, live in a safe environment while away from home and the senior is able to remain in their family home. Currently recruiting for summer/fall 2020.
Meijer

Multiple Locations

Meijer stores looking for hardworking team members that would like a career with a growing company. Careers are not just in the stores, but across the company; in the corporate office, distribution facilities, dairies and bakeries, there is something for everyone! Meijer operates in all major markets in Michigan, Kentucky, Indiana, Illinois and Ohio, with stores opening in Cleveland in 2019. New stores are opening every year in our newest markets in Wisconsin. Get your foot in the door today to work toward a brighter future. Visit the Career site for a constantly updating list of open positions.
Culver's of Stevensville

Stevensville

Culver's a dynamic and opportunity-based restaurant. The main goal of the restaurant is to serve the community and ensure guests receive the highest quality food and service. The Culver's of Stevensville is seeking to hire optimistic and driven employees with a will to work and serve. Culver's will hire students ages 14 and up. However, we are aiming to hire more 16+ students.
Exchange Student Program

West Michigan

International Experience (iE-USA) is a 501(c)(3) non-profit educational exchange organization that was founded in 2002. iE-USA is designated by U.S. Department of State (DoS) as a J-1 program sponsoring organization and is a fully listed member and accredited by the Council on Standards for International Educational Travel (CSIET) for its J-1 and F-1 programs . IE-USA places high school students from around the world in carefully vetted host families while attending local private or public high schools for a semester or full academic year. iE provides a personalized, relationship-focused platform in which international students, their host families, and their host communities connect, relate, and explore both the differences that define us as well as the similarities that unite us. This organization provides opportunities for meaningful cultural exchange, helping to create a world where cultural diversity is valued and celebrated and everyone involved can learn, share, and grown through diplomacy and cultural education. This organization provides education, support and guidance that enables cultural experiences built upon real relationships while promoting understanding, cooperation, and growth between students, their host families, and their host communities. Hosting an exchange student is a great way for homeschooling families to bring the global education to their home: language, food, traditions, etc. are brought to life through interactions with exchange students.
Job Opportunity at D/N Woodcrafters

Western Michigan

Job opportunity at D/N Woodcrafters! -Valuable experience -$10/hour introductory wage -flexible scheduling  -Based in West Michigan -Learn how to work with bandsaw, lathe, and other power tools! Learn more by contacting Dan at (616) 406-8562 Or email us: danswoodtree@gmail.com