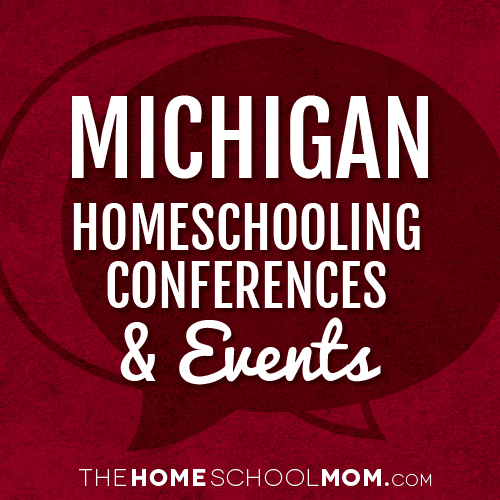 Homeschool conventions are a great place to find encouragement, motivation, and inspiration. Before heading out to the Michigan homeschool conventions listed below, read about how to make the most of conventions.
Our listing of Michigan conventions and other homeschool events is ordered by date with ongoing events listed first. If you would like to submit a Michigan homeschool convention or event, you may do so using the red button above.
The Police & You: Your Rights and ResponsibilitiesMetro Detroit
Ongoing
This two-hour presentation uses a combination of lecture and videos to provide a practical explanation of a person's civil rights and responsibilities in interactions with police. When should you ...
New Heights Educational Group, IncDefiance
Ongoing
The New Heights Educational Group, Inc. promotes literacy for children and adults by offering a range of educational support services. Such services include: assisting families in the selection of ...
Michigan Home Education ConventionLansing
May 15, 2020 - May 16, 2020
Mark your calendar now for INCH 2020: Inspirational Networking Conference for Homeschoolers, May 15-16, 2020 in Lansing, Michigan!!