Jump to: Homeschool Arts | Homeschool Sports
In addition to the opportunity to get out of the house and socialize, homeschool sports and arts programs can offer long-term benefits by developing characteristics like leadership, self-confidence, perserverance, and self-esteem. Many organizations and businesses have opportunities specifically for homeschoolers, while others invite homeschoolers to participate in their regular programs.
Not sure how to choose activity/activities for your children? Read how Rebecca narrows down the choice of extra-curricular activities.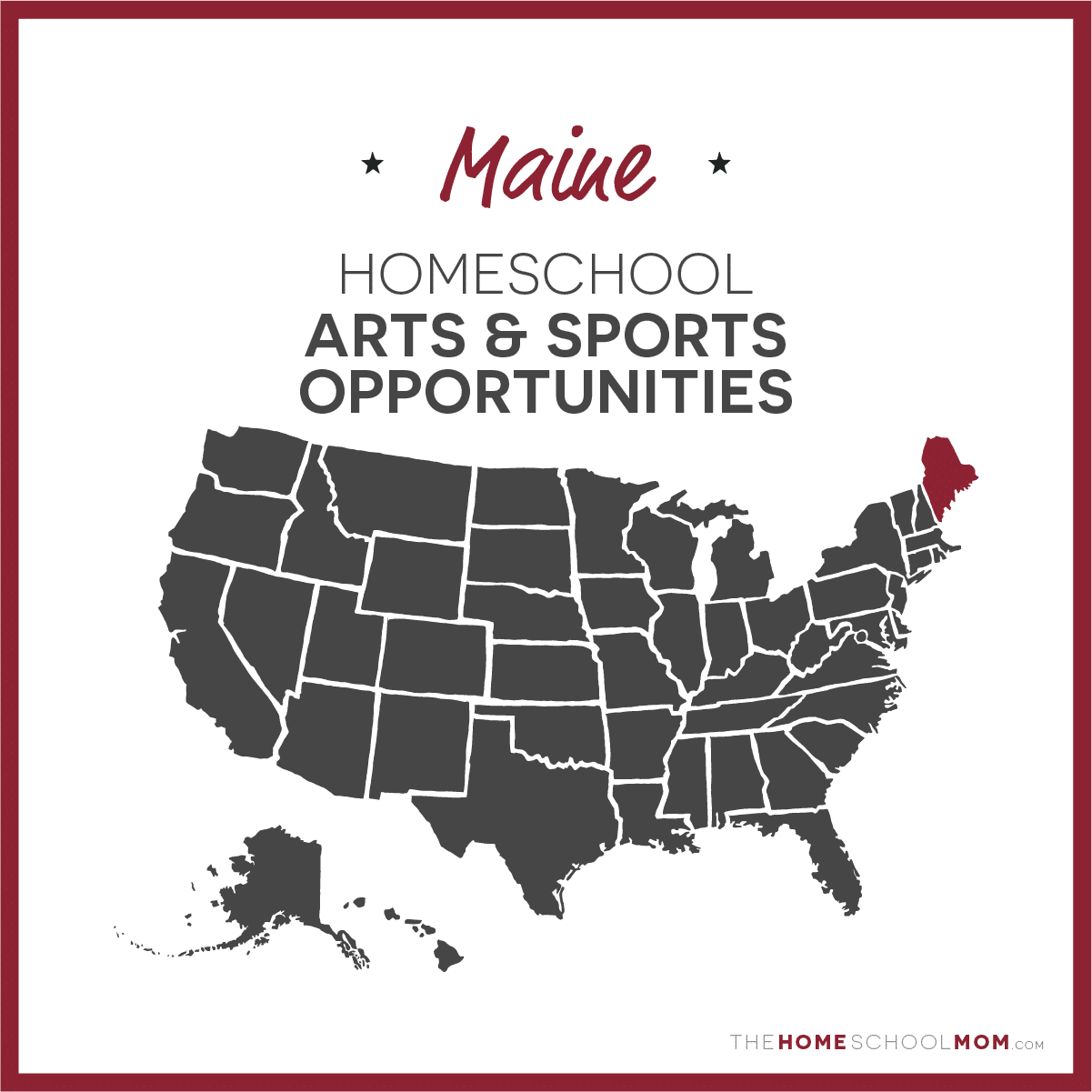 Submit a Local Resource
Our listing of Maine list of homeschool arts and sports programs is ordered alphabetically by city, with arts in the first section and sports in the second section. If you would like to submit an Maine arts or sports program, you may do so using the red button above.
Maine Homeschool Arts Programs
Penobscot Theatre Company Education ProgramsBangor
Year-round theatrical educational programming for all ages and experience levels. From Tiny Thespians to Master Classes, Dramatic Academy fosters learning, growth and skill acquisition with opportu... [Read more...]
Theater at MonmouthMonmouth
School Programs bring the art and practice of theatre into the classroom to support student learning and teacher professional development. Performance-based residencies, designed collaboratively by... [Read more...]
Bangor Area Youth ChoirPenobscot
The Bangor Area Youth Choir is a two choir organization. The Treble Choir is a training choir comprised of singers turning 9 during the academic year through age 16. The Youth Chorale is auditioned... [Read more...]
Portland Stage Year-Round Theater ProgrammingPortland
Portland Stage offers vital theater arts education for 4-18 year olds. Portland Stage offers classes, camps, workshops, and more! As a leading cultural arts institution, education is central to the... [Read more...]
Maine Homeschool Sports Programs
Ski and Snowboarding in MaineAuburn
Want a great way to provide an affordable, FUN activity for students, parents, other community members to enjoy together? Start a Club Program for skiing and snowboarding! The Lost Valley Club Prog... [Read more...]
Pickleball to Tennis programPortland
Teaching young children Pickleball as a stepping stone to other racquet or eye-hand sports. [Read more...]
Go to Maine...