Jump to: Homeschool Co-ops | Homeschooling Classes & Academic Enrichment
Looking for someone to teach physics to your teen? Need a way to avoid teaching algebra? Want to enroll your Kindergartener in a co-op for social time? Homeschool classes and co-ops are a great way to spend time with other homeschoolers and skill-share with other homeschool parents.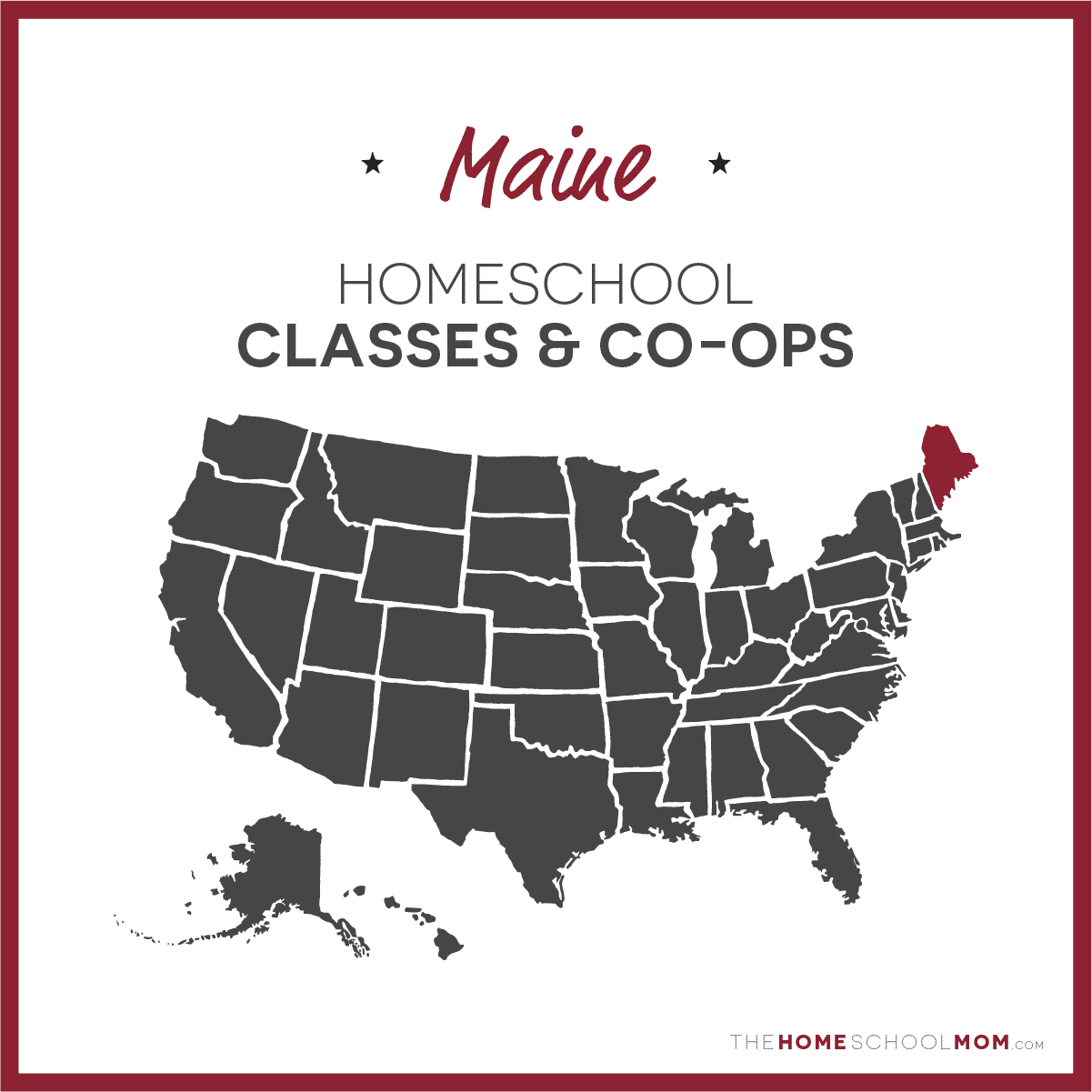 Submit a Local Resource
Our listing of Maine co-ops and academic classes for homeschoolers is ordered alphabetically by city, with co-ops in the first section and all other academic resources below. If you would like to submit a Maine co-op or academic resource, you may do so using the red button above.
Maine Homeschooling Co-ops
Wild Ones AcademyAugusta
We are a nature-based, wildschooling group that meets twice a week, year round, exploring the outside, the state, and doing nature learning activities and crafts.
Haven Homeschool CollectiveBowdoinham
HAVEN is a collective born out of the belief that every family deserves a safe space to learn and thrive in. We are an inclusive and supportive community of homeschooling families. Our member families engage in a vari...
EarthSchool Southern MaineGorham
EarthSchool of Southern Maine meets on Thursdays in Gorham, in the fall, winter, and spring. We welcome all homeschooling and unschooling families who are looking to find an inclusive, energetic, and supportive commun...
Gather Homeschool CommunityGorham
Gather is a collective of homeschooling families who are excited to build a consistent community for our youth by meeting weekly to teach classes and enrichment activities. Gather usually meets Mondays, September thro...
EarthSchoolHollis Center
EarthSchool is a Maine nonprofit created in 2011 to grow an inclusive and supportive community of homeschooling families. Our member families engage in a variety of homeschooling and unschooling styles. EarthSchool no...
Maine Homeschooling Classes & Academic Enrichment
2nd to 4th grade homeschool classes with Amber RobertsonAugusta
I am a mom who is currently homeschooling my daughter and a little girl who comes 3 to 4 days a week. I am looking to add one or two kids to learn alongside with my kids close to same grade works better. I have been h...
Mayflower TutoringBoston
Mayflower Tutoring is a reputable Plymouth, MA-based tutoring service. It proudly offers online and in-person tutoring sessions for elementary through high school students. Its founder, Matthew Rowe (Ed.M. Philosophy ...
The WHILDE SchoolCumberland and surrounding counties
The WHILDE School is a private homeschool program providing a personalized curriculum for each student based on their WHILDE Method Blueprint results. We offer a holistic, whole-child educational setting, taking a Mon...
Maine Classical ConversationsMaine Statewide
CC is a national homeschooling program that uses a Bible based curriculum taught in a christian, classical tradition. Classes are geared for age 4 through high school.
Waterboro Fitness Fun ClassesWaterboro/York County
Fitness classes for homeschoolers in Waterboro at the Town Hall. Classes offered: Aerobic Warm Up & Muscle Stretch, Trampoline and Jumping Obstacle Course, Age appropriate training in Tumbling, Bar, Vaulting and Balan...
Go to...