Our listing of Kansas jobs and volunteer opportunities for homeschoolers is ordered alphabetically by city. If you would like to submit a Kansas co-op or academic resource, you may do so using the red button above.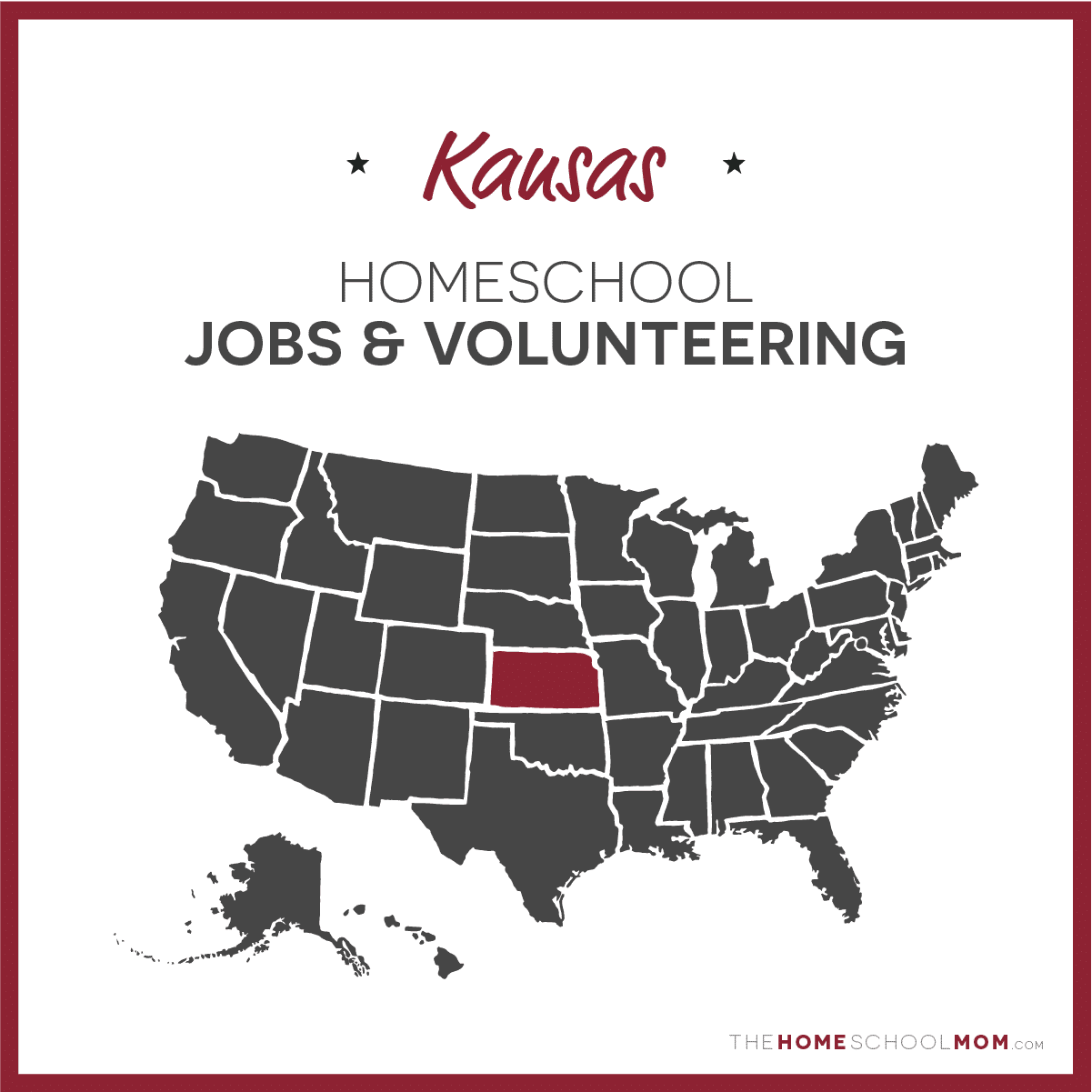 Submit a Local Resource
Meals on WheelsJohnson County
Johnson County Meals on Wheels needs your volunteer help delivering meals on wheels. Volunteers deliver meals to homebound seniors once a week, once a month, or when available. Meals are delivered ... [Read more...]
KC Farm School at Gibbs RoadKansas City
KC Farm School at Gibbs Road, a three acre urban farm located in Wyandotte County, KS is a nonprofit aiming to empower individuals through on-farm, hands-on experiences and vocational education con... [Read more...]
Freddy's Frozen Custard & SteakburgersKansas City, KS and MO
We have part-time job available for local high school students. We have flexible hours, work around school and extracurricular activities and offer professional development opportunities for our em... [Read more...]
Tallgrass Creek Senior LivingOverland Park
Tallgrass creek is a senior living facility in Overland Park Ks. We have a student server program for highschool students. They are required to work 3 evening shifts per week. Shifts begin at 345pm... [Read more...]
Shawnee County Parks + RecreationTopeka
Are your students looking for volunteer opportunities? Students who are looking for a rewarding volunteer opportunity within the community will get just that by volunteering for Shawnee County Park... [Read more...]
7 Brew Drive Thru CoffeeTopeka
7 Brew Drive Thru Coffee is coming to Topeka, KS! They are a fast paced, fast growing and fun environment who are looking to hire 50 people in the Topeka area. Their mission is to "Inspire a commun... [Read more...]
Wesley Medical Center-VolunTEEN ProgramWichita
Do you have students looking to go into a nursing or medical career? Wesley Medical Center offers a VolunTEEN Program. VolunTEENS must be 14-18 years old and have completed the 8th grade to be a pa... [Read more...]
Wesley Medical CenterWichita
Wesley Medical Center is always looking for volunteers to help throughout the hospital. 1st year teen volunteers, VolunTEENS, help with patient transporting via wheelchair, volunteer in admissions,... [Read more...]
Work 4 A LivingWichita
Empowering people with the Job Skills and Entrepreneurial Skills to support themselves and their families; Empowerment is not "getting people out of Poverty". True Empowerment is giving people a HO... [Read more...]
Go to...