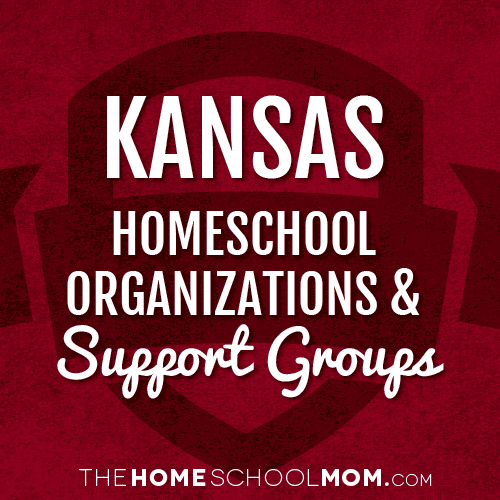 Since homeschooling is regulated at the state level, connecting with local homeschoolers is an important step to start homeschooling in Kansas. State homeschool organizations and local homeschool groups are not just a good place to learn the specifics of legally homeschooling in Kansas—they can also help you to get connected with the local homeschooling community. Many homeschool groups offer co-ops, classes, sports and arts opportunities, and social get-togethers.
Our listing of Kansas state organizations and local homeschool groups is ordered alphabetically by city, with statewide organizations listed first. If you would like to submit a group, you may do so using the red button above.
Use the secondary navigation menu above to quickly make your way to pages for Kansas state organizations, local homeschool groups, classes, co-ops, field trips, and more.
Kansas Homeschool Organizations
Christian Home Educators Confederation of KansasKansas Statewide
A Kansas state homeschool organization formed in 1991. CHECK's mission is to further the interests of private home education in Kansas by providing accurate, helpful information on home education; ...
Kansas Local Homeschool Groups
Midwest Parent Educators (MPE)Greater Kansas City metro area
Midwest Parent Educators (MPE) has served the Kansas City homeschool community for over 20 years. Members of MPE receive 10 issues of a newsletter, The Parent Educator, each year. MPE features seve...
LOK Homeschool GroupIola, Savonburg,and surrounding areas
Loving Our Kids Homeschool Support Group is a group of homeschoolers that get together periodically for Mom's Night Out, Field Trips, and more.
Imagine Homeschool CommunityJohnson County
The Imagine Homeschool Community is a cooperative group for both secular homeschoolers and those of faith in Johnson County, Kansas and the surrounding areas. The group focuses on providing educat...
E.D.U.C.A.T.E.Johnson County
A circle of families who are currently home learning primarily for educational reasons. We provide one another with a network that can provide support, educational, and social opportunities. We sha...
CHECK – Local Support GroupsKansas Statewide
Local homeschool support groups in Kansas
Smoky Valley Home EducatorsSalina
SVHE is a homeschool support group organized for the purpose of encouraging each other in our choice of providing a Christ-centered education for our children at home.
Cornerstone Family SchoolsTopeka
Homeschool Support
Holy Family Home EducatorsWichita
Holy Family Home Educators as a Catholic Homeschool Support Group serving the Wichita Kansas Area.
Teaching Parents AssociationWichita/Sedgwick County area
TPA is a regional homeschool organization. Activities include citywide meetings on various homeschooling and education-related topics, and cooperative programs, including standardized testing, disc...