Homeschooling is regulated at the state level, so connecting with local homeschoolers is an important step to start homeschooling in Kansas. Find the Kansas homeschool groups closest to you and get connected with your local homeschooling community, learn about the homeschool requirements in Kansas, and discover the co-ops, classes, sports and arts opportunities, and social get-togethers in your area.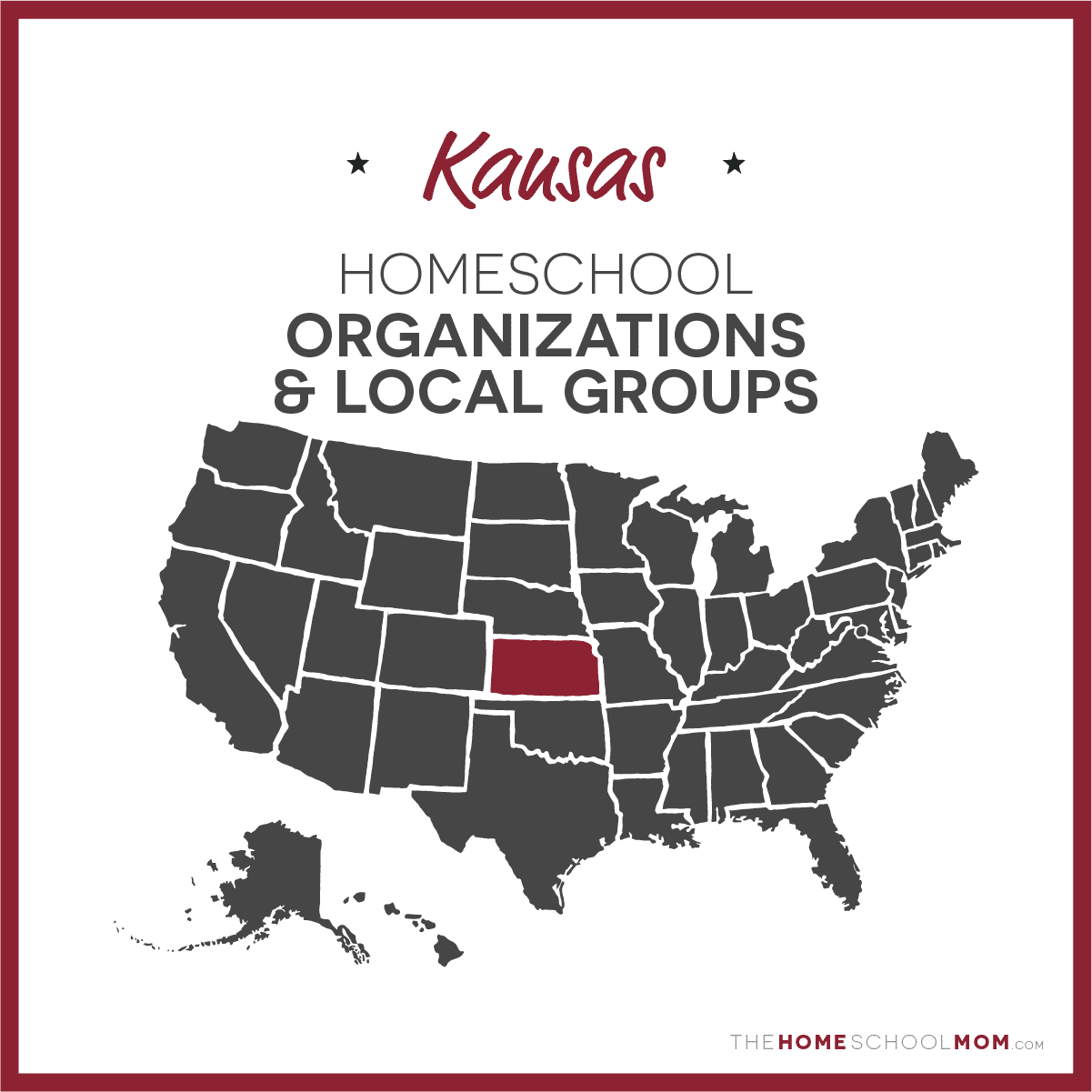 Submit a Local Resource
Jump to: State Organizations | Local Groups
Our listing of Kansas state organizations and local homeschool groups is ordered alphabetically by city, with statewide organizations listed first. If you would like to submit a group, you may do so using the red button above.
Kansas Homeschool Organizations (Statewide)
Christian Home Educators Confederation of Kansas

Kansas Statewide

A Kansas state homeschool organization formed in 1991. CHECK's mission is to further the interests of private home education in Kansas by providing accurate, helpful information on home education; encouraging the creation, functioning and growth of local support groups; and advocating for home education in the state and federal legislatures and other relevant agencies and organizations. CHECK advocates for private home education, i.e. homeschoolers who take full responsibility for the education of their children without government assistance.
Kansas Local Homeschool Groups
Golden Belt Home Educators

Great Bend, Barton County, and surrounding area

GBHE is a group of home educating families in Great Bend, Kansas and surrounding rural areas.  We aim to have a monthly "Mom's Night Out" activity for social support and a monthly field trip for the whole family. GBHE also has an educational/enrichment co-op that meets for two 12-week sessions (on average) each school year.  We meet Thursday mornings in Great Bend for 3-4 classes.  This is a parent directed group - where parents stay to help with teaching, assisting in a class, severing as a hall monitor, or by serving in the nursery/toddler/Pre-K areas.
Midwest Parent Educators (MPE)

Greater Kansas City metro area

Midwest Parent Educators (MPE) has served the Kansas City homeschool community for over 20 years. Members of MPE receive 10 issues of a newsletter, The Parent Educator, each year. MPE features several events, including an annual conference, used curriculum sale, Women's Encouragement Day, homeschool workshops, and more. The conference has an average attendance of over 2,500 people and about 200 vendor booths at the curriculum fair.
Reno County Homeschool Connection Ltd.

Hutchinson

This is a homeschooling group that services all of Reno County, KS and surrounding areas. This group contains a co-op with hands on classes each Monday for 24 weeks each year. It also provides sports clubs, swim team, gymnastics, STEM Club, Science Kids, Robotics, and is home of the Ad Astra Challenge (Stoa Speech and Debate). Each school year starts around July 1st. Each year, orientation is required to remain a member.
LOK Homeschool Group

Iola, Savonburg,and surrounding areas

Loving Our Kids Homeschool Support Group is a group of homeschoolers that get together periodically for Mom's Night Out, Field Trips, and more.
E.D.U.C.A.T.E.

Johnson County

A circle of families who are currently home learning primarily for educational reasons. We provide one another with a network that can provide support, educational, and social opportunities. We share the belief that learning occurs at all ages and in a variety of ways. We value diversity and accept families with many points of view. Monthly activities include: co-op, chess club, American Girls club, history co-ops, park days, field trips, educational activity days, parent's night out, and our monthly group meeting. EDUCATE also hosts an annual Recognition Ceremony and other family socials such as the fall kick-off picnic.
CHECK - Local Support Groups

Kansas Statewide

Local homeschool support groups in Kansas
Smoky Valley Home Educators

Salina

SVHE is a homeschool support group organized for the purpose of encouraging each other in our choice of providing a Christ-centered education for our children at home.  Facebook group for members is https://www.facebook.com/groups/smokyvalleyhomeeducators/
Cornerstone Family Schools

Topeka

Cornerstone Family Schools (CFS) is an independent, parent-led organization that provides extracurricular opportunities and educational accountability for its members – Christian homeschooling families in the Topeka, KS area.
Teaching Parents Association

Wichita/Sedgwick County area

TPA is a regional homeschool organization. Activities include citywide meetings on various homeschooling and education-related topics, and cooperative programs, including standardized testing, discount curriculum ordering, support groups, academic classes, book fairs, music, drama, athletics, and recreational events. Each spring, TPA hosts its annual Home School Conference, featuring dozens of publishers and distributors of curricula and other educational materials, informative workshops, and nationally known speakers. TPA also maintains a lending library of audio/video tapes on a variety of homeschooling topics and publishes a monthly newsletter.