Our listing of Iowa conventions and other homeschool events is ordered by date with ongoing events listed first. If you would like to submit a Iowa homeschool convention or event, you may do so using the red button below.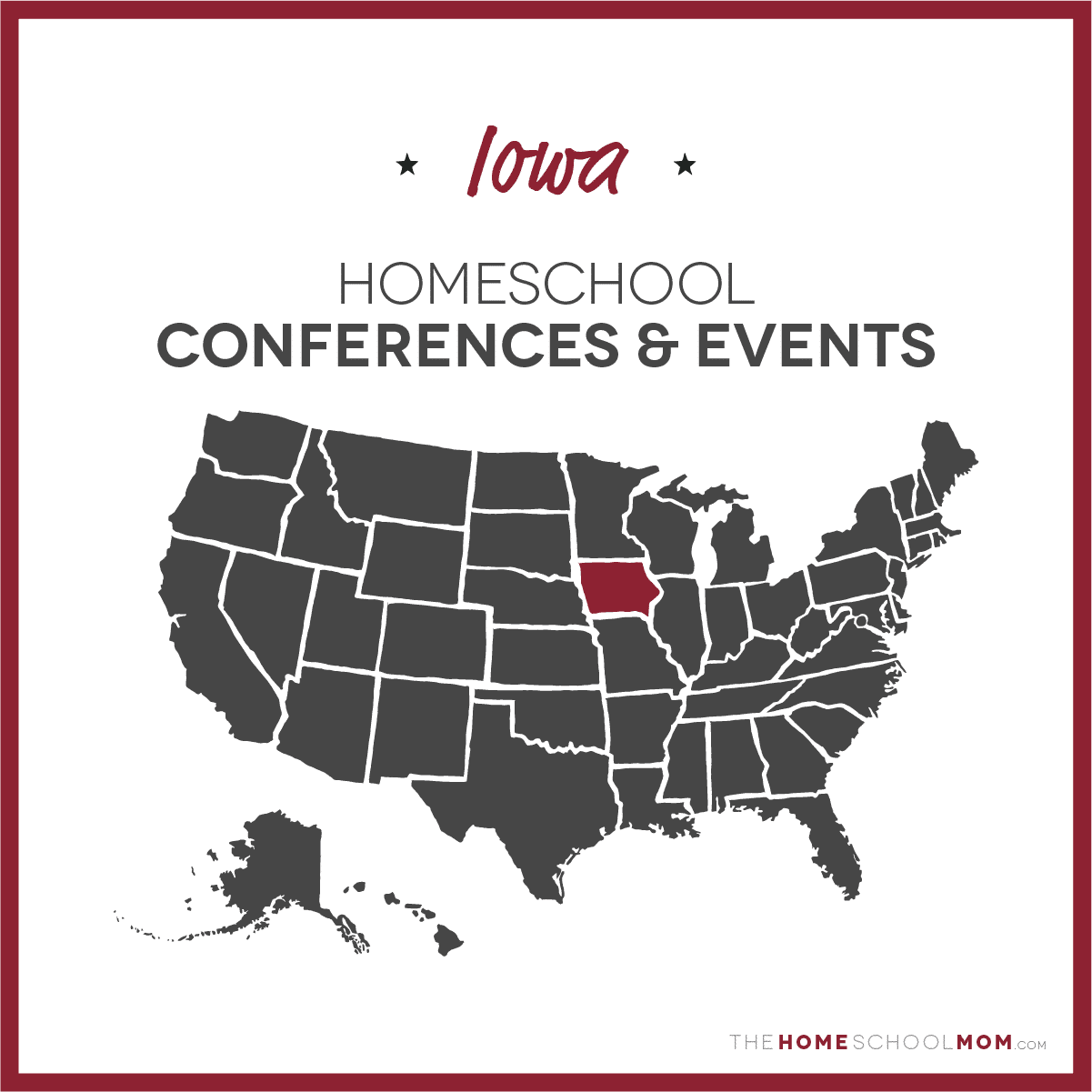 Submit a Local Resource
Homeschool conventions are a great place to find encouragement, motivation, and inspiration. Before heading out to the Iowa homeschool conventions listed below, read about how to make the most of conventions.
Christian Homeschool Conference of South Dakota

Sioux Falls

May 3, 2024 - May 4, 2024

See you Next year May 3-4, 2024! Foundations for Faith, Family and Future 1 Timothy 6:19 AMP Storing up for themselves the enduring riches of a good foundation for the future, so that they may take hold of that which is truly life.
Homeschool Iowa Conference

West Des Moines

June 14, 2024 - June 15, 2024

Teaching your children – and helping them to be all that they were created to be – is a challenging, complex journey filled with doubts and joy, despair and love, and everything in between. Sink your roots deep into inspiring sources of encouragement and motivation for your homeschool adventures at the Homeschool Iowa Conference! This conference is the largest gathering of homeschoolers in the state each year, providing an unequaled opportunity to join together with thousands of other parents journeying through the homeschool adventure. Inspiring speakers casting vision, seasoned presenters offering practical how-to advice, diverse exhibitors displaying quality resources, exciting programs delivering educational opportunities for youth and adults, attendees found all this, and more, at the Homeschool Iowa Conference.