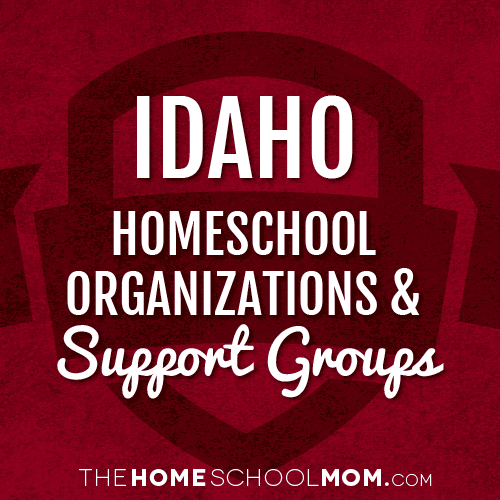 Since homeschooling is regulated at the state level, connecting with local homeschoolers is an important step to start homeschooling in Idaho. State homeschool organizations and local homeschool groups are not just a good place to learn the specifics of legally homeschooling in Idaho—they can also help you to get connected with the local homeschooling community. Many homeschool groups offer co-ops, classes, sports and arts opportunities, and social get-togethers.
Our listing of Idaho state organizations and local homeschool groups is ordered alphabetically by city, with statewide organizations listed first. If you would like to submit a group, you may do so using the red button above.
Use the secondary navigation menu above to quickly make your way to pages for Idaho state organizations, local homeschool groups, classes, co-ops, field trips, and more.
Idaho Homeschool Organizations
Christian Homeschoolers Of Idaho StateIdaho Statewide
CHOIS is a non-profit, volunteer organization that seeks, under the Lord Jesus Christ, to encourage and equip parents to fulfill their God-given right to educate their children at home.
Idaho Local Homeschool Groups
Idaho Homeschooling ConsortiumBoise
This is a secular, non-partisan group for homeschooling families that want to connect with other homeschooling families to ask questions, share ideas and events.
Catholic Home Educators of the Treasure ValleyBoise
The CHEofTV site has been created to support the Catholic Home Educators in the Treasure Valley of Idaho. It is an email list used to facilitate communication among members of this group. Members e...
Coeur d' Alene Area Homeschool CommunityCoeur d' Alene
This is a local support, community group for Coeur D'Alene, Hayden, Rathdrum, Post Falls and surrounding areas for families that homeschool. Members feel free to share local resources or events, pl...
Inland Northwest Christian HomeschoolersCoeur d'Alene and Spokane Valley areas
INCH is a non-profit co-op and support group serving homeschoolers in Coeur d'Alene and surrounding areas. INCH is not a drop-off program or a school, but a co-op run solely by volunteer moms. We o...
Idaho Coalition of Home EducatorsIdaho Statewide
Since the passage of our current law in 1992, parents in Idaho have enjoyed the freedom to home educate without restriction. The purpose of the Idaho Coalition of Home Educators is to protect that ...
Port Cities Home EducatorsLewiston
Port Cities Home Educators' main purpose is to support and encourage homeschooling families.
Meridian Homeschoolers Facebook pageMeridian
This purpose of this group is to build a reliable network of homeschool friends in Meridian, Idaho who want to connect on a regular basis for park days, field trips, etc. The idea is to schedule mo...
Meridian HomeschoolersMeridian
A network of homeschool families in Meridian, Idaho who connect on a regular basis for park days, field trips, book clubs, etc. This group schedules most events in, or very near to, Meridian to max...
Secular Homeschoolers of the Treasure ValleyMeridian
This is a group of secular homeschoolers living in the Treasure Valley of Idaho. The group is mostly comprised of Atheists and Agnostics but accepts members of all walks of life. Offering online su...
SELAH IdahoMeridian
SELAH is a community of Treasure Valley families who seek to encourage one another as we homeschool our kids. Whether you're simply investigating the idea of homeschooling or you've been at it for ...