Homeschooling is regulated at the state level, so connecting with local homeschoolers is an important step to start homeschooling in Idaho. Find the Idaho homeschool groups closest to you and get connected with your local homeschooling community, learn about the homeschool requirements in Idaho, and discover the co-ops, classes, sports and arts opportunities, and social get-togethers in your area.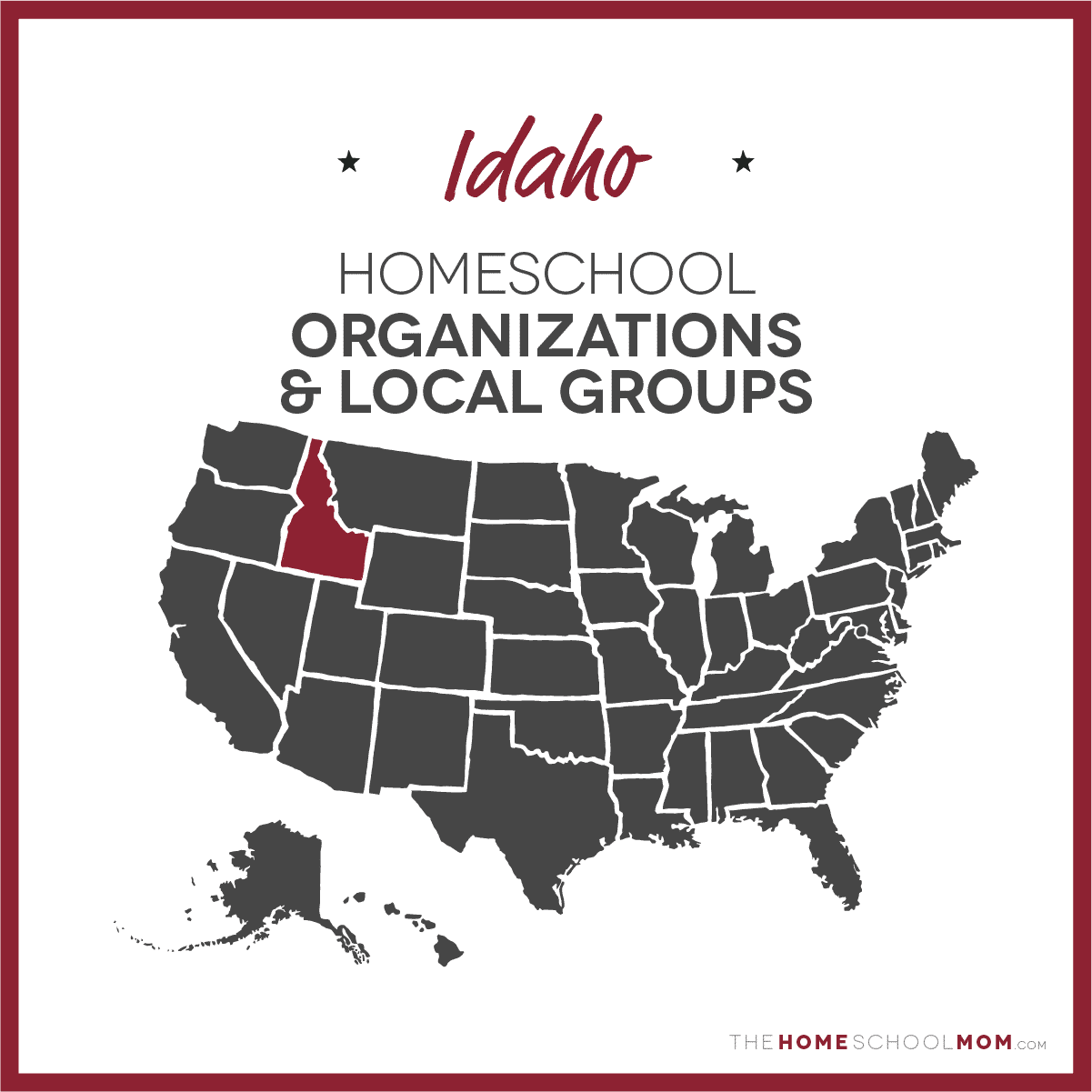 Submit a Local Resource
Jump to: State Organizations | Local Groups
Our listing of Idaho state organizations and local homeschool groups is ordered alphabetically by city, with statewide organizations listed first. If you would like to submit a group, you may do so using the red button above.
Idaho Homeschool Organizations (Statewide)
Idaho Local Homeschool Groups
Inland Northwest Christian HomeschoolersCoeur d'Alene and Spokane Valley areas
INCH is a non-profit co-op and support group serving homeschoolers in Coeur d'Alene and surrounding areas. INCH is not a drop-off program or a school, but a co-op run solely by volunteer moms. We o... [Read more...]
Meridian HomeschoolersMeridian
"We are a network of homeschool families in and near Meridian, Idaho who want to connect on a regular basis for park days, field trips, book clubs, etc. The goal of this group is to build opportuni... [Read more...]
SELAH IdahoMeridian
SELAH is a community of Treasure Valley families who seek to encourage one another as we homeschool our kids. Whether you're simply investigating the idea of homeschooling or you've been at it for ... [Read more...]
Go to Idaho...