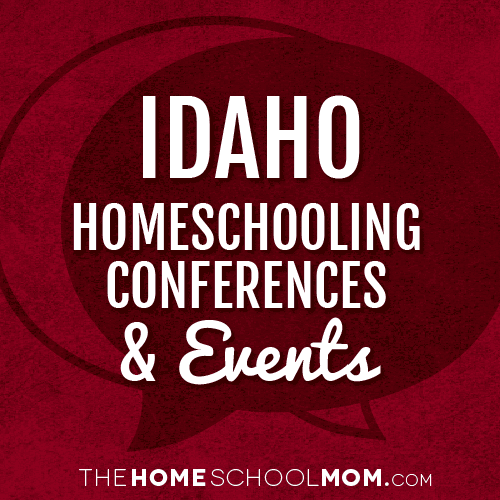 Our listing of Idaho conventions and other homeschool events is ordered by date with ongoing events listed first. If you would like to submit a Idaho homeschool convention or event, you may do so using the red button above.
The Homeschool Idaho Convention (CHOIS Convention)Nampa
June 7, 2019 - June 8, 2019
Find Inspiration... Find Resources... Find CommunityWe're the same great event, now with a new name! After 20 years as the CHOIS Convention, we're continuing as The Homeschool Idaho Convention....
NW Patriot AcademyBoise
June 26, 2019 - June 28, 2019
Patriot Academy is a 3 day intensive leadership boot camp for ages 16 to 25, taking place June 26 - 28, 2019, in Boise, ID. Students are immersed into the life of a legislator, as they get to write...