Our listing of Florida conventions and other homeschool events is ordered by date with ongoing events listed first. If you would like to submit a Florida homeschool convention or event, you may do so using the red button below.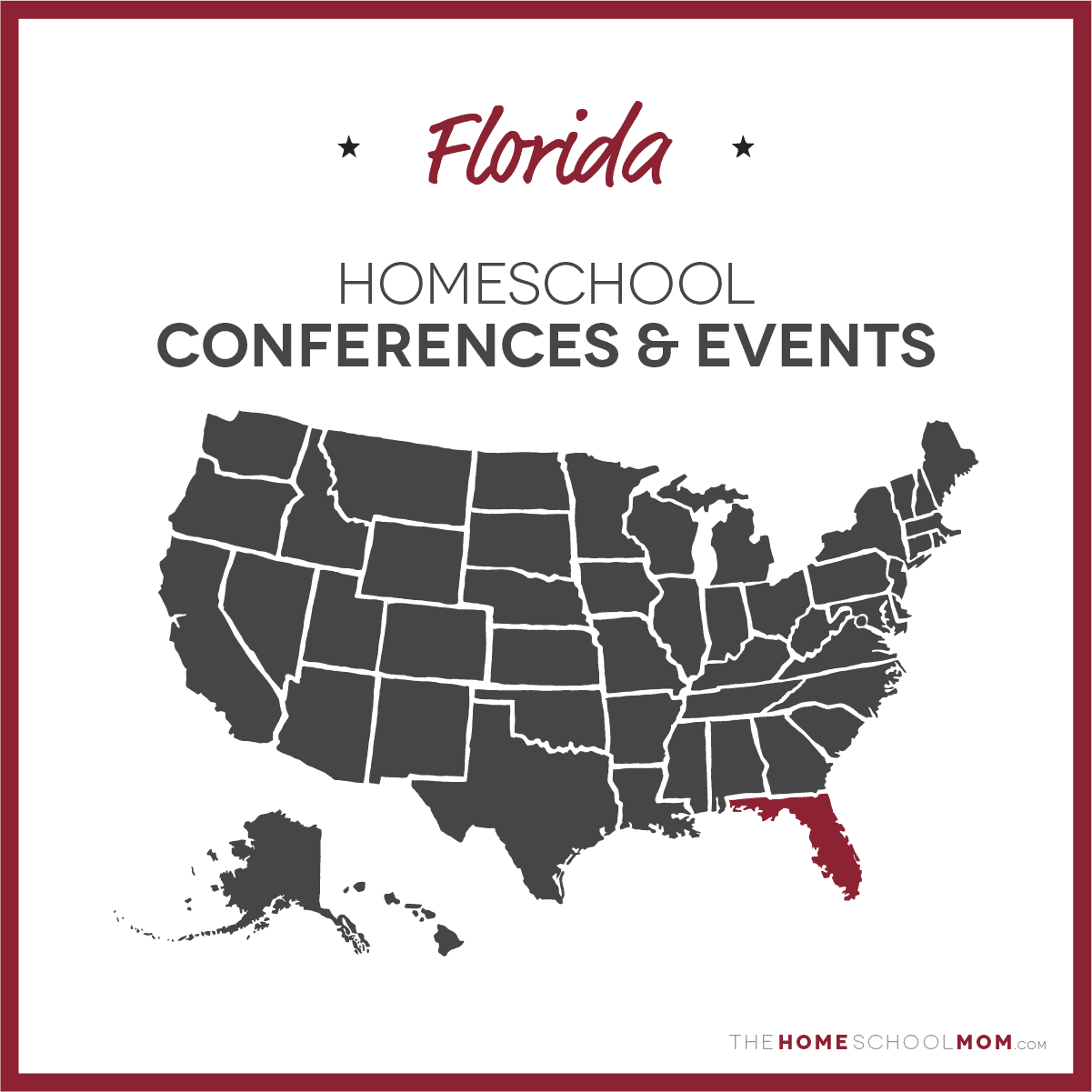 Submit a Local Resource
Homeschool conventions are a great place to find encouragement, motivation, and inspiration. Before heading out to the Florida homeschool conventions listed below, read about how to make the most of conventions.
Gatorland Homeschool Night Shine!

Orlando

Ongoing

Gatorland offers homeschoolers discounted rates during our annual Homeschool Days.  Homeschool Days are held in September, October, January and February.

Students will explore our 110-acre wild preserve and theme park and see over 2,000 alligators and crocodiles in their natural habitat
Petting zoo, alligator breeding marsh, and bird rookery
Gator gully splash park
Experience one of a kind shows like the World Famous The Alligators: Legends of the Swamp show, and Upclose Encounters
These special promotional rates cannot be combined with other discounts or offers and are not valid on holidays.

Please email 

joindomenico@gatorland.com

 to make a new reservation or call group sales at (407) 855-5496 Ext 264.
Take Root Forest School

Fort Lauderdale

Ongoing

Explore, Discover & Learn OUTDOORS – where Nature is YOUR Teacher. Take Root Forest School provides nature-based, holistic education and enrichment programs for the South Florida Homeschooling Community. Take Root offers drop-off classes for children 4.5-12 years old. Classes are held Monday to Friday from 9 AM-3 PM in locations in Broward and Miami. Wet feet, dirty hands, full heart!
LionMan ReWilding

Boca Raton

Ongoing

Join us for an immersive experience in fire-making. Gain practical skills and ignite your passion for the outdoors. Take advantage of this opportunity to embark on your survival journey. Please text us at (954)-778-9772 a day before to confirm your arrival. Email Jaden@lionmanrewilding.com https://thelionmanschoolofrewilding.com/courses
Florida Storytelling Festival

Mount Dora

January 26, 2024

We are a non profit group dedicated to the promotion of and education in storytelling. We hold a festival from Jan. 25th to 28th in Mt. Dora Florida on the grounds of the Lakeside Inn. We also have a Friday field trip opportunity for kids in elementary at 10 am, and for older kids at noon. This is an incredible opportunity to encourage imaginative thinking, public speaking and interest in fairy tales, folklore and other stories. Entry to the Friday field trip performances for kids is $5 and chaperones are free. See the https://flstory.com/festival/school-field-trip/ website for more info on the field trip and the festival itself.