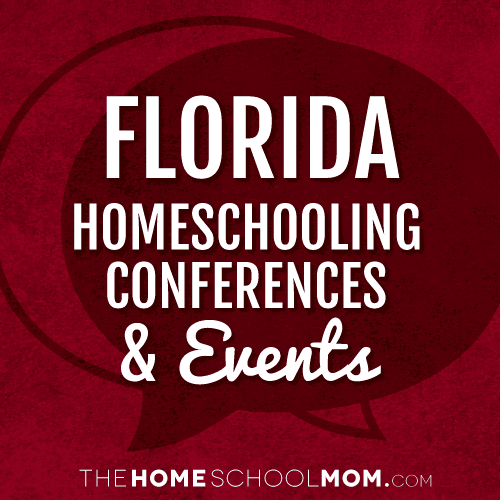 Homeschool conventions are a great place to find encouragement, motivation, and inspiration. Before heading out to the Florida homeschool conventions listed below, read about how to make the most of conventions.
Our listing of Florida conventions and other homeschool events is ordered by date with ongoing events listed first. If you would like to submit a Florida homeschool convention or event, you may do so using the red button above.
Gatorland Homeschool DaysOrlando
January 1, 2019 - October 31, 2019
Homeschool Days 2019 @ Gatorland January 2019 & February 2019 September 2019 & October 2019 Students explore the 110-acre wild preserve and theme park and see over 2,000 alligators and c...
Homeschoolers & Husky Prep Graduation CruiseDavenport
January 7, 2019 - June 7, 2020
Husky Prep Academy is hosting the First Annual HomeSchooler Graduation for our students and is going to make it a huge event for all homeschoolers in the USA. It will be a graduation ceremony aboa...
Smithsonian Magazine Museum Day at Cracker CountryTampa
September 21, 2019
Smithsonian Magazine Museum Day is a national celebration of museums. On this day, you can visit Cracker Country and experience a historic rural Florida lifestyle for free. Parking is $8 for a car ...
Community EXPO 2019!DeLand
February 1, 2020
Black Homeschoolers of Central Florida, Inc., and Brilliant Minds 4-H Club would like to invite you to take part in an upcoming Community EXPO to celebrate National School Choice Week. Location: Th...
Florida Homeschool ConventionFlorida Statewide
June 25, 2020 - June 27, 2020
A Great Homeschool Conventions production. With hundreds of information-packed workshops that are presented by a truly unparalleled group of featured speakers, attendees are able to choose sessions...