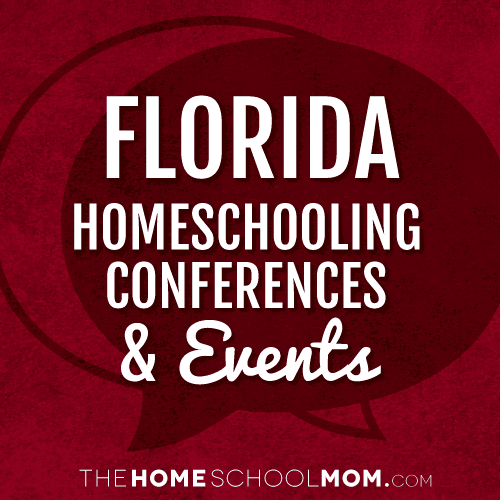 Florida and Regional Homeschool Conferences and Conventions
No current convention information found for Florida.
Other Florida Homeschooling Events
Cracker Country - Homeschool DayTampa
September 16, 2016
Sept 16, 2017 10am-2pmBring your families to discover the lives of settlers in rural Florida before the turn of the 20th century through hands-on activities that would have been familiar to a child growing up in a Florida farming community over 100 years ago. Cracker Country is a rural Florida living history museum located on the Florida State Fairgrounds. It was founded with the purpose of preserving Florida's rural heritage. The museum recreates 1890s rural Florida.Ticket Prices: $8 per person 4 years old and up - tickets on sale now.
2016 NHFA TournamentPanama City Beach
November 16, 2016 - November 20, 2016
National Homeschool Football Tournament for high school homeschool teams from around the country. Location: Panama City Beach, Florida
TheHomeSchoolMom lists local resources, including but not limited to classes, events, legal information, and support resources, to help homeschoolers find local support and resources. Although we believe that the information provided is reliable, we are not responsible for its accuracy or suitability for any purpose.