Homeschooling is regulated at the state level, so connecting with local homeschoolers is an important step to start homeschooling in Delaware. Find the Delaware homeschool groups closest to you and get connected with your local homeschooling community, learn about the homeschool requirements in Delaware, and discover the co-ops, classes, sports and arts opportunities, and social get-togethers in your area.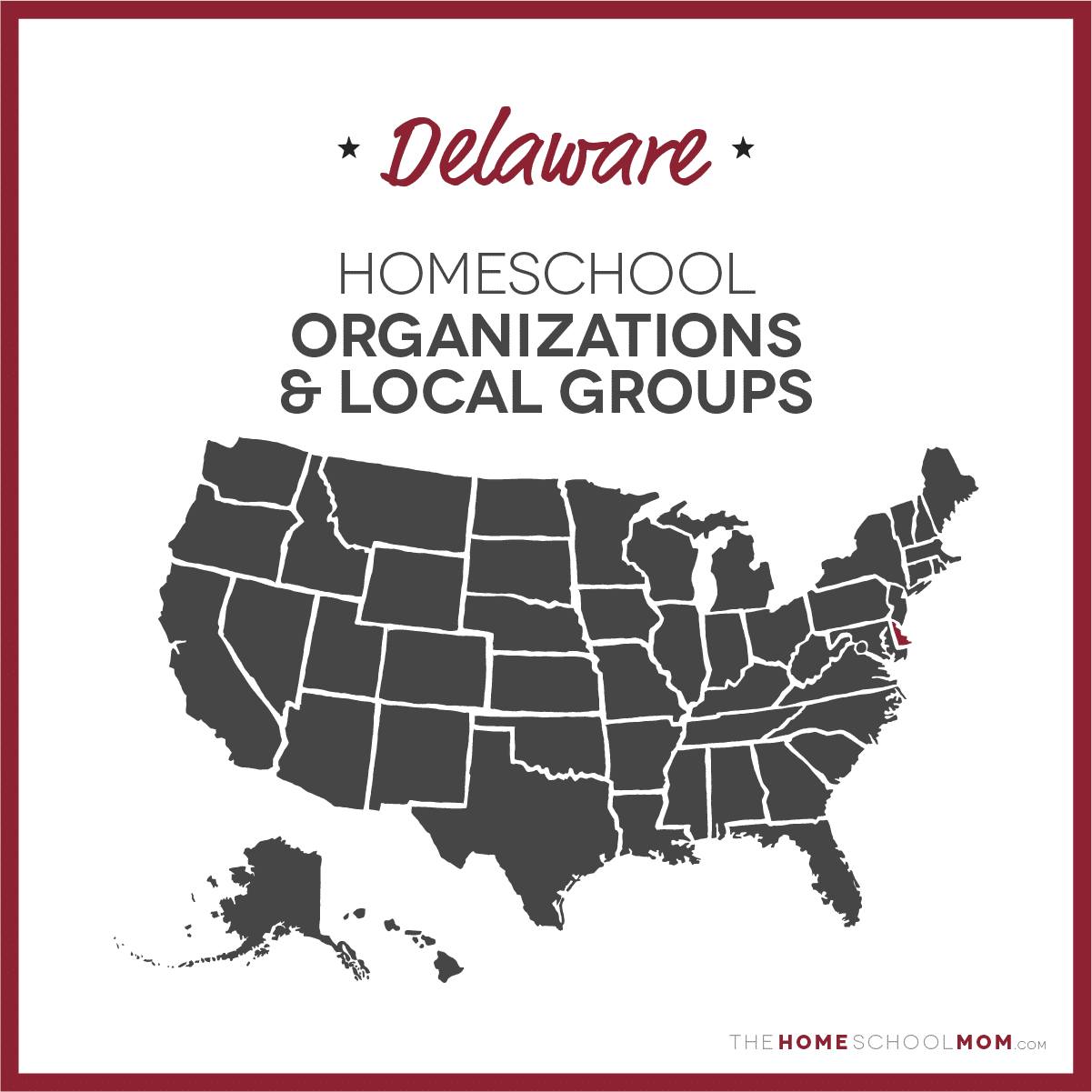 Submit a Local Resource
Jump to: State Organizations | Local Groups
Our listing of Delaware state organizations and local homeschool groups is ordered alphabetically by city, with statewide organizations listed first. If you would like to submit a group, you may do so using the red button above.
Delaware Homeschool Organizations (Statewide)
Homeschool Action Network of DelawareDelaware Statewide
This resource is a free resource for Delaware homeschool parents to find in-person or online support for homeschooling in Delaware. All are welcome regardless of background, method of homeschooling... [Read more...]
Delaware Local Homeschool Groups
Homeschool DelawareDelaware Statewide
This group is for homeschool families or families interested in homeschooling in Delaware or the Eastern Shore of Maryland. [Read more...]
Southern Delaware Schole GroupGeorgetown
Southern Delaware Schole Group is a classical Christian co-op meeting weekly in Georgetown. SDSG is the first and currently only Schole Group model co-op in Delaware. SDSG offers enrichment classes... [Read more...]
Tristate Homeschool IncNewark
Tri-State Homeschool, Inc. is a Christian homeschool support group for families in the DE, MD, PA, and NJ area. TSHSI has existed for over 30 years creating opportunities where Christian values and... [Read more...]
Go to Delaware...