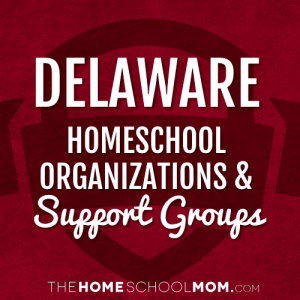 Our listing of Delaware state organizations and local homeschool groups is ordered alphabetically by city, with statewide organizations listed first. If you would like to submit a group, you may do so using the red button above.
Use the secondary navigation menu above to quickly make your way to pages for Delaware state organizations, local homeschool groups, classes, co-ops, field trips, and more.
Delaware Homeschool Organizations
No state organization information found for Delaware.
Delaware Local Homeschool Groups
MD_DC_VA_EducatorsBaltimore-Washington Metropolitan area, Hampton Roads (Tidewater) Virginia, Delaware and Pennsylvania.
This groups exists to create an online forum to share resources, activities, ideas, and support among the homeschooling community to include the Baltimore-Washington Metropolitan area, Hampton Road...
Delaware Homeschool FamiliesDelaware Statewide
Welcome to Delaware Homeschool Families. We are an inclusive group for all homeschoolers in the state of Delaware, and for those who are interested in the homeschooling lifestyle. We are a family-o...
Fathers-And-Mothers-In-Leadership-Instructing-Encouraging-Students (FAMILIESnews)Delmarva area
This is a large group of homeschool families who want to encourage each other and share information, events, curriculum, fieldtrip,ideas
Our Lady Queen of Peace HomeschoolersNorthern Delaware, Southeastern Pennsylvania and Northeastern Maryland
We are a Catholic homeschool support group for almost 40 families in Northern Delaware, Southeastern Pennsylvania and Northeastern Maryland. We are faithful to the Magisterium of the Catholic Churc...
Muslim Homeschoolers of DelawareTri-State area
This is a homeschool group serving Muslims in the Delaware and tri-state area. This message board will serve as a way to contact fellow Muslim homeschoolers, share resources, and offer support. Mem...
Homeschool Happenings!Wilmington
Homeschool Happenings! is an online newsletter for homeschoolers and families in the Northern Delaware, South Eastern Pennsylvania area, providing information about classes, programs, workshops, pe...