Homeschooling is regulated at the state level, so connecting with local homeschoolers is an important step to start homeschooling in Delaware. Find the Delaware homeschool groups closest to you and get connected with your local homeschooling community, learn about the homeschool requirements in Delaware, and discover the co-ops, classes, sports and arts opportunities, and social get-togethers in your area.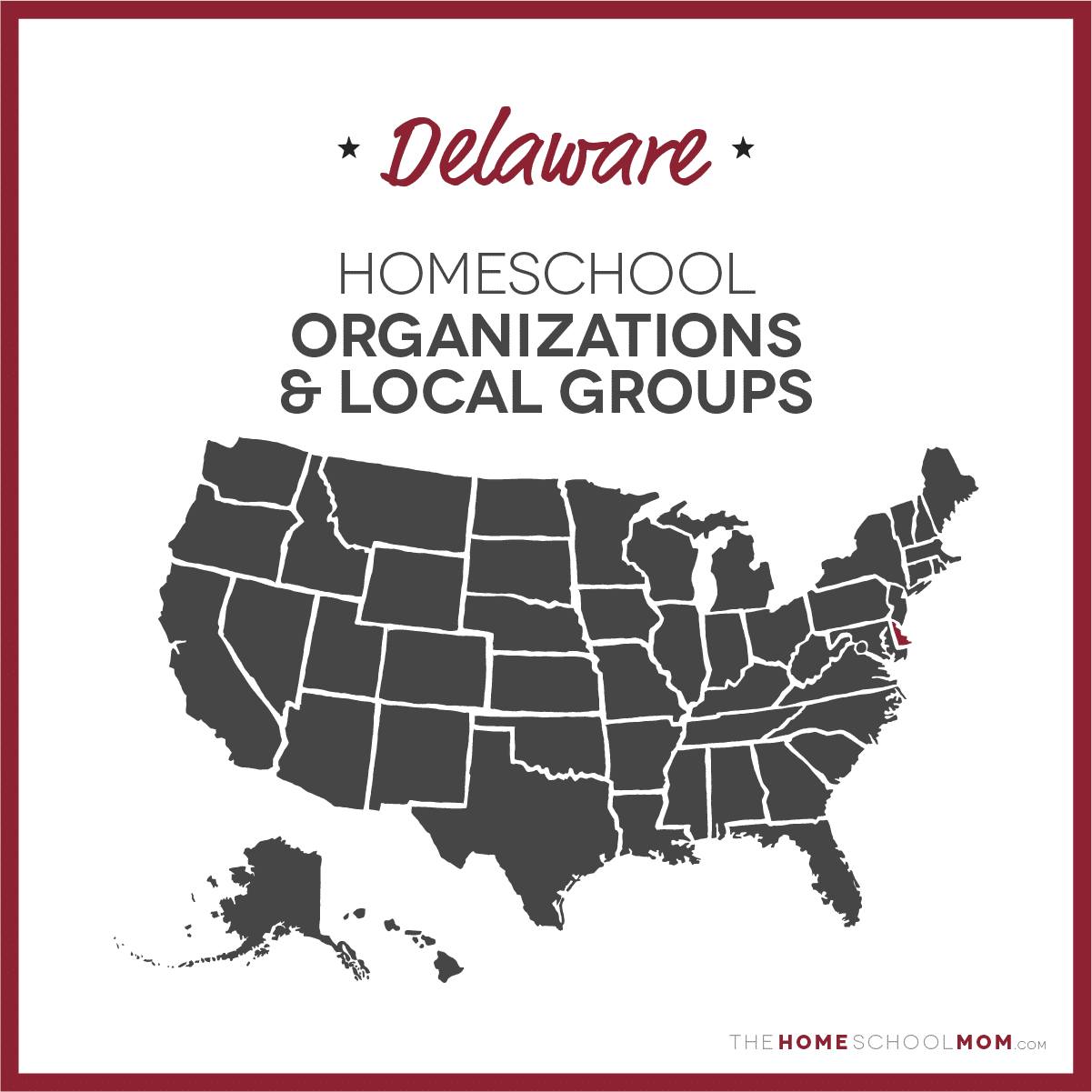 Submit a Local Resource
Jump to: State Organizations | Local Groups
Our listing of Delaware state organizations and local homeschool groups is ordered alphabetically by city, with statewide organizations listed first. If you would like to submit a group, you may do so using the red button above.
Delaware Homeschool Organizations (Statewide)
Homeschool Action Network of Delaware

Delaware Statewide

This resource is a free resource for Delaware homeschool parents to find in-person or online support for homeschooling in Delaware. All are welcome regardless of background, method of homeschooling, orientation, or anything other than a desire to homeschool. There are monthly meet-ups live, and access to the two largest active Delaware homeschooling Facebook groups (general and secular) as well as active links to help set up a homeschool and comply with Delaware's homeschool regulations. Find resources from curriculum to live classes to tips for taking the SAT and life after homeschooling.
Delaware Local Homeschool Groups
Tristate Homeschool Inc

Bear

Tri-State Homeschool, Inc. is a Christian homeschool support group for families in the DE, MD, and PA. TSHSI has existed for over 30 years creating opportunities where Christian values and morals are cherished openly and safely discussed. TSHSI is an established organization with credibility and committed leadership. It is a hub connecting homeschoolers to a variety of social, athletic, artistic, scholastic and competitive groups, reminding folks that they are part of a larger vibrant community.
Homeschool Delaware

Delaware Statewide

This group is for homeschool families or families interested in homeschooling in Delaware or the Eastern Shore of Maryland.
Southern Delaware Schole Group

Georgetown

Southern Delaware Schole Group is a classical Christian co-op meeting weekly in Georgetown. SDSG is the first and currently only Schole Group model co-op in Delaware. SDSG offers enrichment classes in Bible, literature, history, science and logic. SDSG is a cottage-style, integrated (K-8) community.
Barefoot University - Delaware

Wilmington

BU connects families to nature and each other. Our forest schools nourish the holistic health & education of children. Through child led learning, engaging STEM & science based activities, community service projects, creating communities, & equipping families to observe & explore our natural world, Barefooters thrive. Location: Wilmington at Carousel Park, Mon 11am