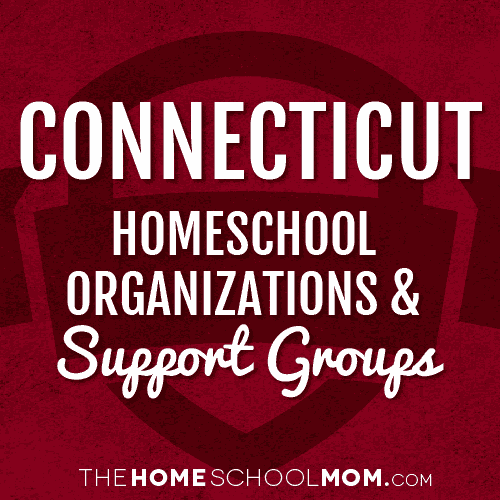 Since homeschooling is regulated at the state level, connecting with local homeschoolers is an important step to start homeschooling in Connecticut. State homeschool organizations and local homeschool groups are not just a good place to learn the specifics of legally homeschooling in Connecticut—they can also help you to get connected with the local homeschooling community. Many homeschool groups offer co-ops, classes, sports and arts opportunities, and social get-togethers.
Our listing of Connecticut state organizations and local homeschool groups is ordered alphabetically by city, with statewide organizations listed first. If you would like to submit a group, you may do so using the red button above.
Use the secondary navigation menu above to quickly make your way to pages for Connecticut state organizations, local homeschool groups, classes, co-ops, field trips, and more.
Connecticut Homeschool Organizations
TEACH CTConnecticut Statewide
The purpose of TEACH is to further the interests of home education of children by their parents. To accomplish this, TEACH shall provide service and information to homeschooling families and suppor...
CT Homeschool NetworkConnecticut Statewide
CT Homeschool Network (CHN) is Connecticut's statewide information and support network. We are an independent, online-based homeschooling organization, which serves to inform, empower, and foster c...
Connecticut Local Homeschool Groups
Shoreline HomeschoolersConnecticut shoreline
An inclusive organization that supports member families living along the Connecticut shoreline. The organization respects diversity and individual choice in educational philosophy and welcomes all ...
CT HomeschoolersConnecticut Statewide
Connect and support CT homeschoolers regardless of geographic location, method of instruction or religious affiliation. The Yahoo Message Group is the hub of our activity, allowing homeschoolers ac...
The Education Association of Christian Homeschoolers of CT Support GroupsConnecticut Statewide
Support group list benefits and encourages homeschooling families and is not to be used for soliciting business.
MyBookCart.comDeep River
MyBookCart.com provides homeschoolers the ability to sell back their homeschool education books back for cash. One of the difficulties that homeschoolers face is the cost of buying their own educa...
CT C.H.E.E.R.East of the CT river
This rapidly growing group consists of all types of homeschool families, primarily who live east of the CT River (but not limited to that). We offer support, information, many events, field trips, ...
CT-CHEER Yahoo GroupEast of the River
CT Cooperative of Home Educators East of the River
Homeschool New YorkNew York /Hudson Valley/Tri-State
Homeschool New York is for families who are *currently* homeschooling in the New York City, Tri-State, and Hudson Valley areas or who are *seriously* considering homeschooling in the future.HSN...
Home Educators of the Northwest HillsNorthwest Hills
If you homeschool in Northwest Connecticut, or you're just interested in homeschooling, you have come to the right place. Share your questions and insights with over one hundred other homeschooling...
Shoreline Christian Home Educators Fellowship (SCHEF)Shoreline area
This support group provides a network of fellowship, with practical and prayer support, and Christian encouragement for home schooling parents and students.
LEAF Home Learners Network-Yahoo groupSouth-central MA, northern RI and northeastern CT
LEAF is a network of home learners that welcomes all homeschoolers in south-central MA, northern RI and northeastern CT. LEAF is informal, all-inclusive and participant-directed. There is no one le...