Homeschooling is regulated at the state level, so connecting with local homeschoolers is an important step to start homeschooling in Alaska. Find the Alaska homeschool groups closest to you and get connected with your local homeschooling community, learn about the homeschool requirements in Alaska, and discover the co-ops, classes, sports and arts opportunities, and social get-togethers in your area.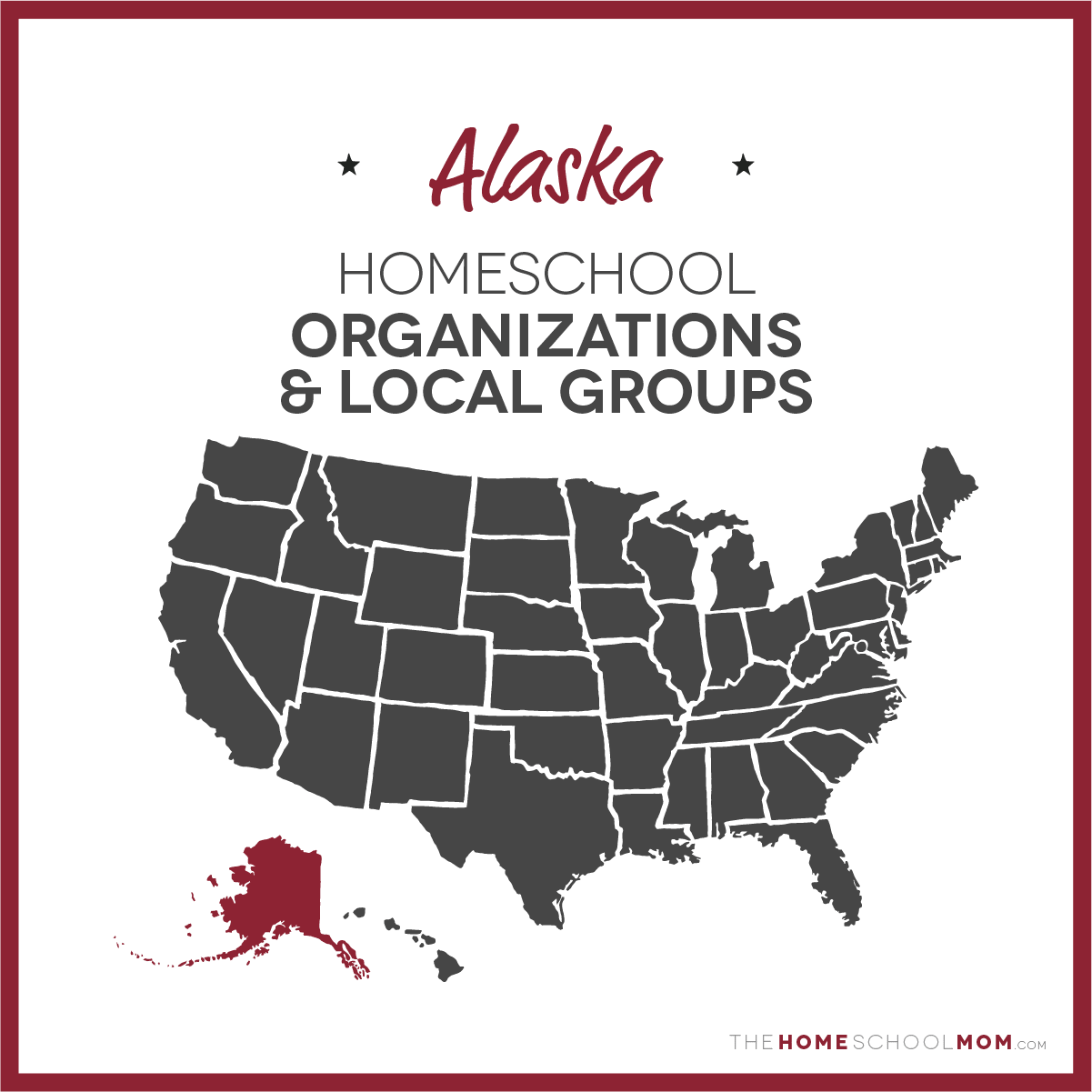 Submit a Local Resource
Jump to: State Organizations | Local Groups
Our listing of Alaska state organizations and local homeschool groups is ordered alphabetically by city, with statewide organizations listed first. If you would like to submit a group, you may do so using the red button above.
Alaska Homeschool Organizations (Statewide)
Fairbanks BEST

Fairbanks

Fairbanks Building Educational Success Together (BEST) is a school without walls where parents bear the primary responsibility for the management of their children's education. BEST is committed to a framework in which the home is supported by the community as a viable educational alternative. BEST is a non-sectarian partnership between students, parents, professional staff, and community members where families and staff work together to customize an education for their children.
IDEA Homeschool

Statewide

IDEA Homeschool is an accredited public school in Alaska, providing public funds (allotments) to Alaska homeschooling families in support of their goals, curriculum choices, equipment purchases, and services. Certified teachers support families throughout the process, providing as much or as little support as desired, within a very reasonable public education framework.
Alaska Local Homeschool Groups
APHEA Local Support Groups

Alaska Statewide

List of support groups
IDEA Homeschool

Alaska Statewide

IDEA is the homeschool support program of the Galena City School District, serving the needs of students throughout Alaska since 1997. IDEA is privileged to partner with homeschooling parents, providing resources and support to committed parents who individualize education for each child.
FOCUS Homeschool

Anchorage, Fairbanks, and Valdez

Home Schooling Programs for the Anchorage, Fairbanks and Valdez areas
Haines Homeschool

Haines

The Haines Homeschool Program is open to K-12 families who reside in the Haines Borough School District and are looking for an alternative to the traditional school setting. The program also serves students under the age of 20 who are close to completing high school credits for graduation. There are 15 students currently enrolled in the Haines Homeschool.
AKTEACH Homeschool Correspondence

Kodiak

AKTEACH is dedicated to providing Alaskan homeschool families with cutting-edge, K-12 schooling options. Parents choose from a wide range of traditional homeschool and/or online school curriculum. Students have access to a wide variety of learning experiences designed to connect learners throughout the state.
NWABSD Homeschool

Kotzebue

Northwest Arctic Borough School District Homeschool
North Star Independent Homeschoolers

North Star Borough

A group of independent homeschooling families. Monthly meetings, activities, a veteran homeschool family mentorship program, and much more.
REACH Homeschool Program

Sitka

REACH is a Sitka School District Homeschool Support Program for families who reside in Sitka. REACH provides educational support while honoring parental choice in curricular materials and methodology based upon the specific needs of each individual child. Your child's academic success and your success as a homeschooling parent are our priorities. Teaming together to provide the best educational experience is our specialty. REACH also has a rich resource library which is full of educational materials to help assist in creating the best educational experience for your child. The Lending Library resources are available to all REACH families.
Valdez Homeschool Program

Valdez