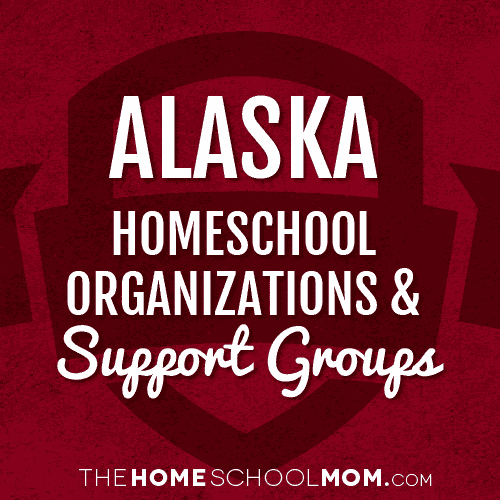 Since homeschooling is regulated at the state level, connecting with local homeschoolers is an important step to start homeschooling in Alaska. State homeschool organizations and local homeschool groups are not just a good place to learn the specifics of legally homeschooling in Alaska—they can also help you to get connected with the local homeschooling community. Many homeschool groups offer co-ops, classes, sports and arts opportunities, and social get-togethers.
Our listing of Alaska state organizations and local homeschool groups is ordered alphabetically by city, with statewide organizations listed first. If you would like to submit a group, you may do so using the red button above.
Use the secondary navigation menu above to quickly make your way to pages for Alaska state organizations, local homeschool groups, classes, co-ops, field trips, and more.
Alaska Homeschool Organizations
APHEAAlaska Statewide
The Alaska Private and Home Educators Association is a statewide Christian homeschool association serving families in Alaska since 1986. The organization sponsors an annual homeschool convention an...
Fairbanks BESTFairbanks
Fairbanks Building Educational Success Together (BEST) is a school without walls where parents bear the primary responsibility for the management of their children's education. BEST is committed to...
Alaska Local Homeschool Groups
APHEA Local Support GroupsAlaska Statewide
List of support groups
IDEA – Interior Distance Education of AlaskaAlaska Statewide
IDEA is the homeschool support program of the Galena City School District, serving the needs of students throughout Alaska since 1997. IDEA is privileged to partner with homeschooling parents, prov...
FOCUS HomeschoolAnchorage, Fairbanks, and Valdez
Home Schooling Programs for the Anchorage, Fairbanks and Valdez areas
Haines HomeschoolHaines
The Haines Homeschool Program is open to K-12 families who reside in the Haines Borough School District and are looking for an alternative to the traditional school setting. The program also serves...
AKTEACH Homeschool CorrespondenceKodiak
AKTEACH is dedicated to providing Alaskan homeschool families with cutting-edge, K-12 schooling options. Parents choose from a wide range of traditional homeschool and/or online school curriculum. ...
NWABSD HomeschoolKotzebue
Northwest Arctic Borough School District Homeschool
North Star Independent HomeschoolersNorth Star Borough
A group of independent homeschooling families. Monthly meetings, activities, a veteran homeschool family mentorship program, and much more.