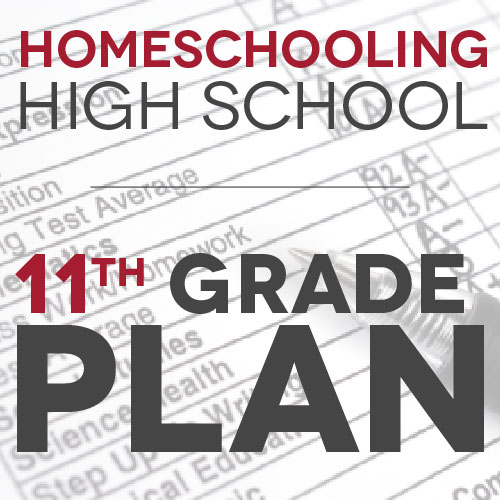 We are homeschooling high school all the way through. If you would like to see how we track credits and create transcripts, see our 10th Grade Plan. For those homeschooling a non-traditional learner, Vanessa's 9th Grade Plan for a Non-Traditional Learner. If you haven't checked out TheHomeSchoolMom's free Homeschool Planner Plus, you should take a look at it for creating printable high school transcripts. It is easy to plug in your courses and credits and the spreadsheet calculates your GPA for you.
Our 11th Grade Plan
DE English
Building on what we did last year with resources from the UNC Writing Center, this year's focus is on composition through the local community college's ENG 111 course. Over the course of the semester, students work to complete a research paper from the abstract topic proposal to the final draft. It is a challenging course that goes into the details of the process for a single paper instead of completing multiple papers.
Precalculus
Having completed both the Algebra and Geometry modules of VideoText, this year we are moving to Precalculus at the local community college. VideoText covers Precalculus in its Algebra modules, but this was a nice way to start math at our local community college in a low stress way.
DE Biology and Lab
This is the 3rd of the 3 courses my daughter is taking at the local community college. Her preference was Anatomy, but BIO 101 & 102 are prerequisites.
American History
This is the only course that I am developing at home this year. We are using Crash Course American History, HipHughes history videos, lectures (mostly from The Great Courses) and various online readings to supplement. We will continue to keep up with current events using CNN's Student News.
Spanish 4
My daughter's Spanish 2 instructor is tutoring her own daughter and my daughter once a week in preparation for college level Spanish should my daughter choose to go that route.
Technology
Technology is incorporated throughout the curriculum as part of each class.
Physical Education
Since my daughter is a competitive gymnast that spends approximately 20 hours in the gym each week, additional PE is unnecessary.