State Facts
Utah was the 45th state to join the union. It became a state on January 4, 1896.
Capital - Salt Lake City
Abbreviation - UT
Nickname - Beehive State
Motto - "Industry"
Song - Utah, We Love Thee
Bird - California Sea Gull
Flower - Sego Lily
Insect - Honey Bee
Area - approximately 84,904 square miles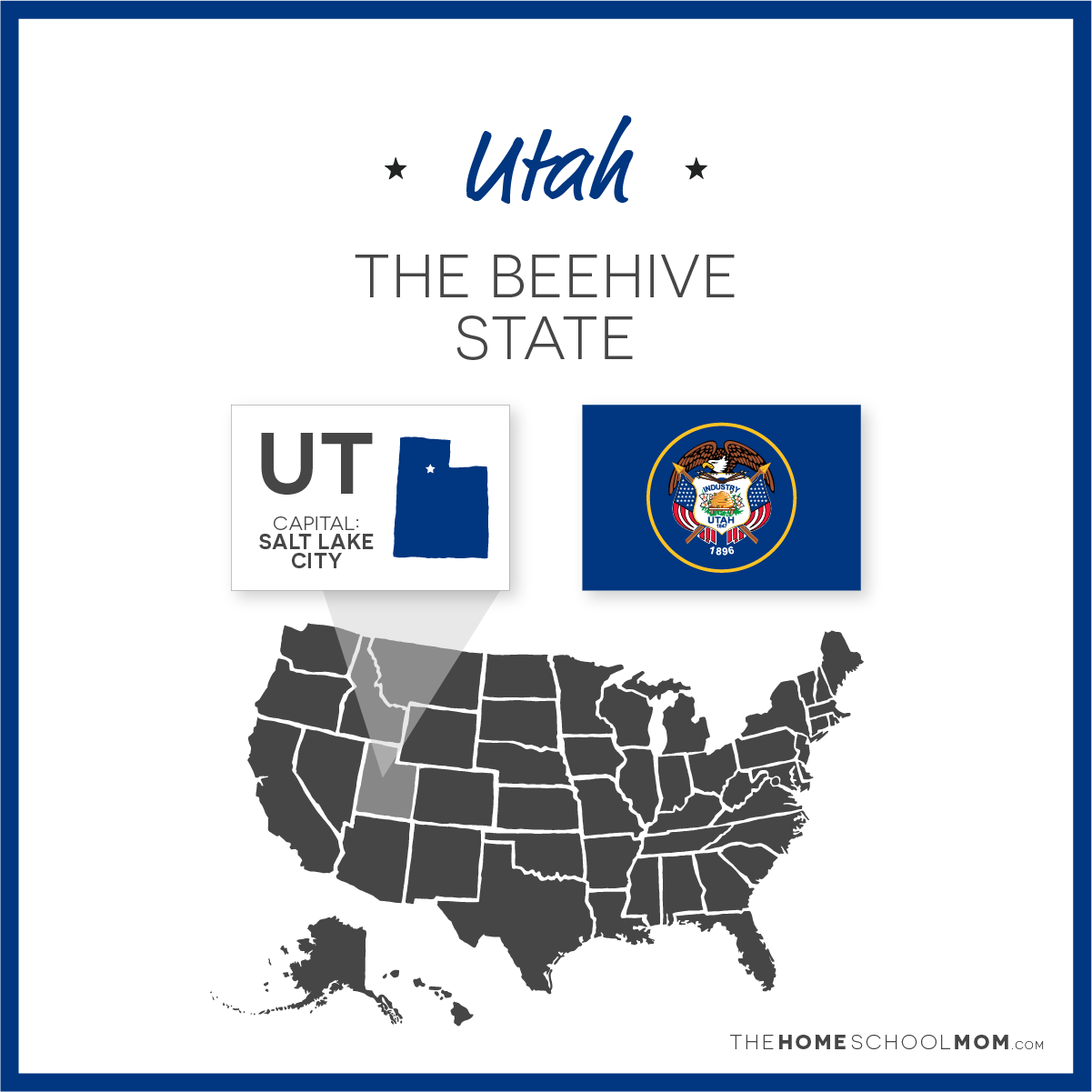 Websites for studying about Utah
Famous for its unique geology of red rock spires and horseshoe-shaped amphitheaters, Bryce offers the visitor a "Far View" from the eastern edge of the Paunsaugunt Plateau in southern Utah.
Fun Educational Activities
From TeachersFirst. A comprehensive resource on Utah
Mr. Donn has been online for as long as I can remember and he has one of the largest collections of social studies resources available. This is his collection of Utah resources.
From the Library of Congress. Games and stories of America's past.
Facts & Trivia about Utah
Unique tourist attractions and landmarks in Utah
Loads of fun facts, photos, and travel information about Utah.