State Facts
Oklahoma was the 46th state to join the union. It became a state on November 16, 1907.
Capital - Oklahoma City
Abbreviation - OK
Nickname - Sooner State
Motto - "Labor omnia vincit" - Labor Conquers All Things
Song - "Oklahoma!" by Rodgers and Hammerstein
Bird - Scissor-Tailed Flycatcher
Flower - Oklahoma Rose
Insect - Honey Bee
Area - approximately 69,903 square miles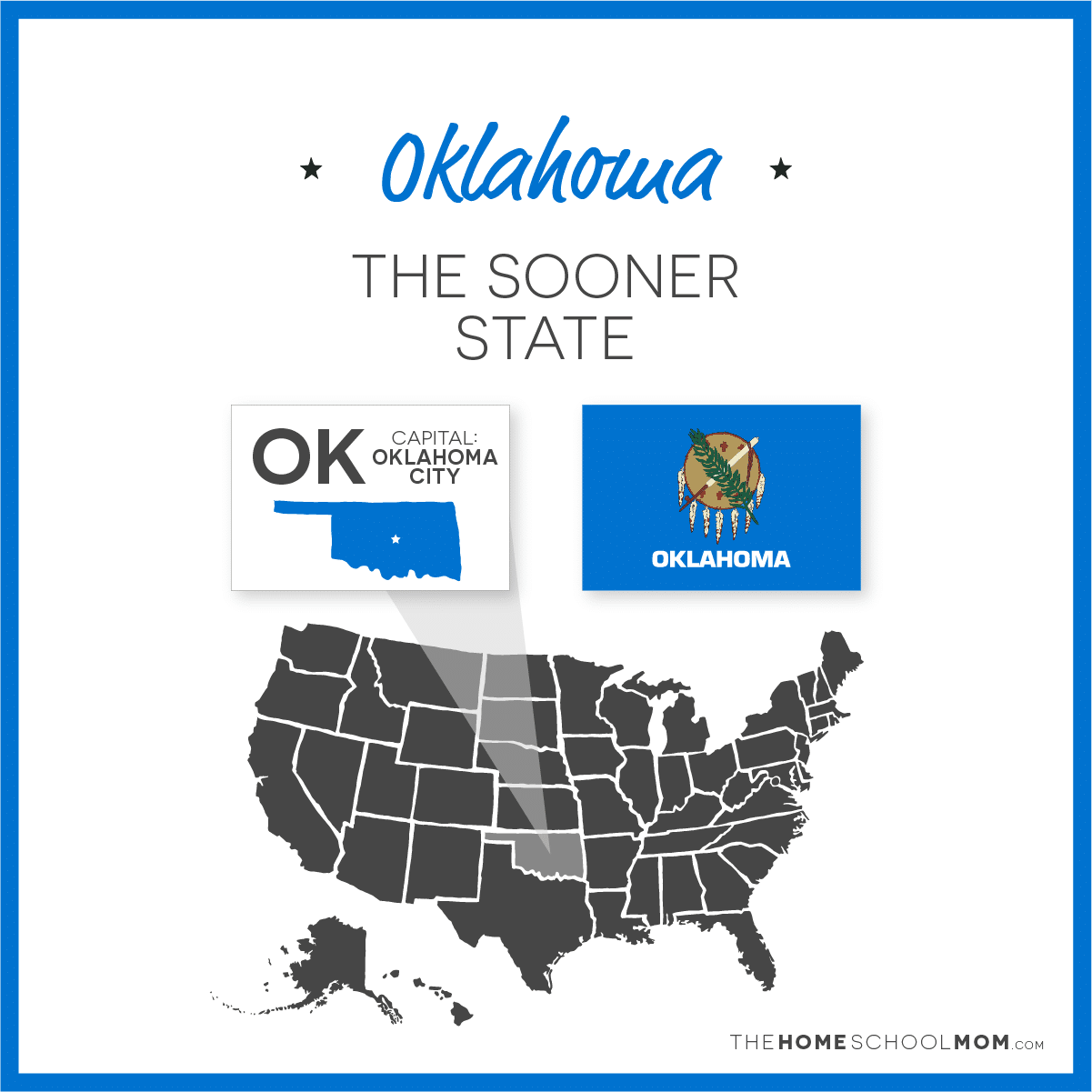 Websites for studying about Oklahoma
Worksheets and puzzles for kids to learn more about Oklahoma
Education Outreach and Project Learning Tree
What is Forestry? Connecting Oklahoma Communities is a Project Learning Tree based program that opens the doors of communication between the people of our great state. Your input, support and involvement are encouraged.
Fun Educational Activities
From TeachersFirst. A comprehensive resource on Oklahoma
Mr. Donn has been online for as long as I can remember and he has one of the largest collections of social studies resources available. This is his collection of Oklahoma resources.
Information about Oklahoma. State study guides have been added to the Fast Facts pages
From the Library of Congress. Games and stories of America's past.
Facts & Trivia about Oklahoma
Loads of fun facts, photos, and travel information about Oklahoma.