State Facts
Ohio was the 17th state to join the union. It became a state on March 1, 1803.
Capital - Columbus
Abbreviation - OH
Nickname - Buckeye State
Motto - "With God, All Things Are Possible"
Song - Beautiful Ohio
Bird - Cardinal
Flower - Scarlet Carnation
Insect - Ladybug
Area - approximately 44,828 square miles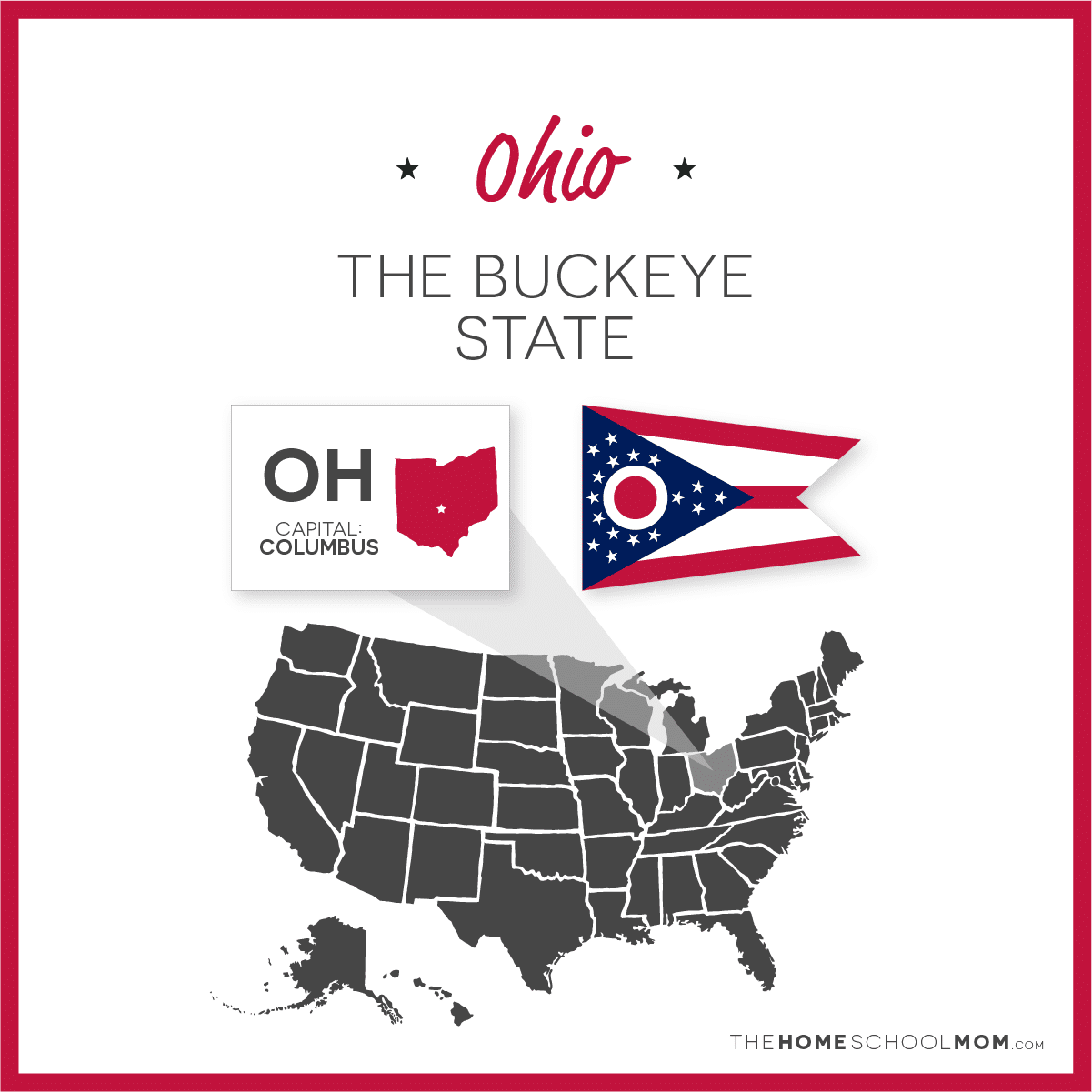 Websites for studying about Ohio
From A to Z Kids Stuff. Information for kids about the state of Ohio.
From TeachersFirst. A comprehensive resource on Ohio
Mr. Donn has been online for as long as I can remember and he has one of the largest collections of social studies resources available. This is his collection of Ohio resources.
From the Library of Congress. Games and stories of Ohio's past.
Facts and trivia about Ohio.
Information on unique tourist sites and landmarks in Ohio.
Loads of fun facts, photos, and travel information about Ohio.
From EnchantedLearning.com
Ohio Virtual Field Trips
Akron Art Museum
Akron
Virtual field trip online

The museum exhibits art produced since 1850. There is a virtual component on the website.