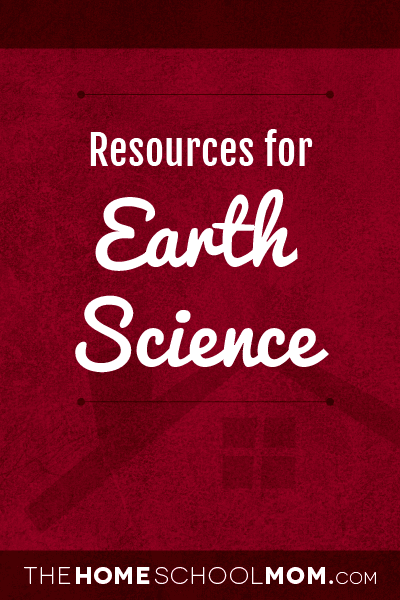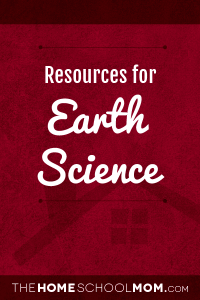 See legend at bottom for explanation of age codes
Nature Lab Curriculum from The Nature Conservancy (Y, M, O)
The Nature Conservancy is a one-stop shop for teaching earth sciences. The organization offers K-12 curriculum, complete with videos, downloadable teacher guides, hands-on activities, interactive simulation tools, and virtual field trips.
Earth Science Lesson and Activities from the Exploratorium (Y, M, O, T)
The Exploratorium hosts a large collection of earth science lesson plans, activities, and science projects for all ages. Subjects include climate science, oceans, migration mapping, minerals, and more.
Earth Science Merit Badge Activities (Y, M, O)
These activities from Boy Scout Trail can be adapted for all ages of prospective science students. They will teach students to research, observe, experiment, and report on various earth science topics.
Here on Earth (T)
The purpose of Here on Earth "is to explain the Earth science of every region of the United States. We are beginning with coverage of the northeastern United States, focusing upon upstate New York and western Pennsylvania. This area, known as the "Inland Basin" for the shallow sea that once covered it, shares a geologic history that explains the rock layers and landforms we observe today. The Paleontological Research Institution, which brings you Earth@Home, is based in this region." The website also includes Earth Science and Ancient Life digital encyclopedias for reference, as well as a virtual collection of over 500 interactive 3D models of fossil specimens from their collections and museum exhibits.
Sky Lights Science Blog (M, O, T)
Sky Lights, a science blog from retired teacher Dan Heim, "is an ad-free website already in use by many teachers and students. I cover topics from astronomy, meteorology, and earth science. I also take questions from readers. With over 400 posts to date there's a wealth of information available in the archives, and more to come. The content includes 2D and 3D animations, slideshows, and original photos and graphics. Links are included in most posts for greater depth and further research. I taught science for 30+ years, am now retired, and provide this content gratis." Dan has a page for educators explaining how to best make use of his blog and he welcomes questions.
Why Do Leaves Fall Colors Change? (Y,M)
Autumn Leaves Science Projects
Ology (Y,M,O,T)
American Museum of Natural History in NYC. Science-rich Website for Kids.
MGBnet - What is it like where you live? (Y,M)
The MBGnet project is a series of videos about terrestrial biomes and aquatic habitats called What's It Like Where You Live?. The MBGnet website was based on these videos and gives additional information about the ecosystems.
Earth: Our World in Motion (Y,M,O,T)
From Ology - American Museum of Natural History.
HippoCampus (Y,M,O,T)
HippoCampus provides free, multi-media content in many subjects, including Algebra, Physics, Calculus, Environmental Science, U.S. History and more. It is a bit awkward to navigate around entire books on the site, but there is a wealth of information online at no cost.
A Science Odyssey: People and Discoveries: (M,O)
A databank consisting of 120 entries about 20th century scientists and their stories.
NASA Teaching Materials (Y,M,O,T)
Extensive database of downloadable educational materials searchable by subject, grade level and product type
Science NetLinks:The Four Seasons (M)
To understand that it is the tilt of earth's axis that causes the seasons. Grades 6-8
Science in a bag Lesson: Light and Crystals (M)
To use hydro-gel crystals in a hands-on activity to study light refraction through two media. Also, to stimulate critical thinking. Upper Elementary and Middle School Age Children
You've Got to Be Cool to Make Igneous Rocks (M)
Lesson plan for grades 7-9
Age Range Key
Y—Young (PreK-3rd)
M—Middle (4th-6th)
O—Older (7th-12th)
T—Teacher Resources