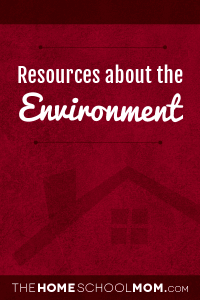 EekoWorld (Y)
A PBS kids Go site.
Children of the Earth United (Y, M)
Environmental Education for kids, families and teachers. Learn about Animals, Plants, Ecology, Nature, Environmental Issues, Native Wisdom, Nature Centers, Activities, Books and more.
Games, Quizzes and Other Cool Stuff! (Y, M)
From the Environmental Protection Agency student resource site.
The World's Biomes (Y,M,O,T)
Biomes are defined as "the world's major communities, classified according to the predominant vegetation and characterized by adaptations of organisms to that particular environment"
Wetlands: Why Are They Endangered (M,O)
Students explore the damaging effects of human environment interaction on wetlands. Grade 8-10
Use Dr. Seuss's The Lorax to Explore Environmental Issues (M)
Students analyze the actions of a fictional character on his environment and suggest possible ways that the character could have made a less harmful impact on his environment. Grade 6-8.
Sea Life Poetry (Y,M)
Using Internet resources listed with the lesson plan, students discover oceans and sea life and use this material for different forms of poetry. Good way to integrate language arts into an ocean unit study.
Google Earth (Y,M,O,T)
Want to know more about a specific location? Dive right in -- Google Earth combines satellite imagery, maps and the power of Google Search to put the world's geographic information at your fingertips.
National Park Service - Explore Nature - Water Resources (Y,M,O,T)
Comprehensive resource off all NPS properties dealing with water. Includes Water Resources Webcams, USGS Water Quality Partnership, Implementing the National Park Service Ocean Park Stewardship Action Plan and more!
EPA Student Center (M)
Student Center - for middle school students. A fun way to learn about the environment, and how to protect it. EPA leads the nation's environmental science, research, education and assessment efforts. The mission of the Environmental Protection Agency is to protect human health and the environment. Since 1970, EPA has been working for a cleaner, healthier environment for the American people. Grades 6-8
Environmental Kids Club (Y)
Environmental Kids Club - for elementary school children. Learn how to protect the environment through art and science projects, games, and more.
EPA High School Environmental Center (O)
High School Environmental Center - for high school students. Young people can learn the issues and get involved in protecting the environment. Grades 9-12
EPA: Teaching Center (T)
Teaching Center - Get lesson plans and other information you can use when you teach. Learn about awards, grants, and training opportunities in your area, and how to get your students involved, no matter whether you teach in a traditional classroom setting, an outdoor classroom, a community center, or in your home.
"EEK!"- Environmental Education for Kids (Y)
Welcome to "EEK!" - brought to you by the Wisconsin Department of Natural Resources. This electronic magazine is for kids in grades 4-8. Surf around and learn more about the great outdoors.
Backyard Conservation (Y,M,O,T)
"Backyard Conservation" shows you how conservation practices that help conserve and improve natural resources on agricultural land across the country can be adapted for use around your home. These practices help the environment and can make your yard more attractive and enjoyable. Most backyard conservation practices are easy to use. America's farmers and ranchers have been using these practices successfully for decades. Backyard Conservation - cover. Download the publication in English.
Oracle State ParkCenter for Environmental Education (Y,M,O,T)
The purpose of the park is to act as a wildlife refuge and environmental learning center. Educational programs are being developed to focus on basic ecologic principles, and to enhance public awareness of the importance of safeguarding natural resources.
Science coloring pages (Y)
Free coloring pages of health and safety, food, science, ecology, and the environment.
Fun Facts about Renewable Energy (Y,M,O,T)
From Alliant Energy Kids.
Alliant Energy Kids (Y)
From Alliance Energy, this website helps students learn about electricity and natural gas, how to use them safely and wisely, and the importance of conserving energy. Grades 4-5
Alliant Energy Kids: Teachers and Parents (T)
Learn about Alliant Energy Kids lesson plans, classroom presentations, activity ideas and more.
Our Desert Backyard (M)
Lesson plan/activities for students living in or near the desert. Students learn techniques to observe, measure and record data about environments.
Water Science for Schools (Y,M,O,T)
From the USGS, this site has information on many aspects of water, along with pictures, data, maps, and an interactive center.
The Water Cycle (Y,M,O,T)
From the USGS, this site is the most comprehensive Water Cycle Web site in the world and has a wonderful diagram, which is available in 54 languages.
Ocean Surface Topography (O)
Designed by NASA for older students with critical thinking skills, this site contains a variety of ocean activities relating to many different aspects of ocean life.
Treasures @ Sea (Y)
Exploring the ocean through literature
Animals of the Tropical Rainforest WebQuest (M) (M)
Rainforests for Kids
Disappearing Water (Y)
Hands-on lesson plan for younger students to use and understand the water cycle.
Water Cycle Poster (Y,M)
Have students make their own water cycle poster to involve them and help them to retain more of their knowledge about the water cycle.