Activities, Lesson Plans, and More
Age Range Key
Y—Young (PreK-3rd)
M—Middle (4th-6th)
O—Older (7th-12th)
T—Teacher Resources
Project WET  (Y, M, O, T)
A collaboration of dozens of universities, governmental organizations, and more, ProjectWET publishes "water resource education materials that are appropriate for many different age groups and cultures and offer comprehensive coverage of the broad topic of water."
San Diego County Water Online Education  (Y)
The San Diego County Water Authority 'Be WaterSmart Digital Workbook' is designed to educate young people about the importance of water to humans, animal and plant life in San Diego County. Learn about: the hydrosphere and how precious fresh water is; lakes, reservoirs, rivers, and even the role the ocean plays; how water is a bit of a shape shifter... becoming liquid, gas or solid and its journey; the history of water in San Diego County, and how the county is dependent on water from other places; how water diversification and recycling are very important and crucial to a secure supply; and perhaps most important of all,  become aware of water efficiently and how to be WaterSmart. The site is interactive and gamified, so it's fun to learn. 
The Earth's Hydrosphere: Lessons and Resources  (Y, M, O, T)
PBS Learning has a large collection of lessons, videos, interactives, and other resources for learning anything and everything to do with water. Learn about the water cycle, watershed, ocean circulation, glaciers, aquifers, and more.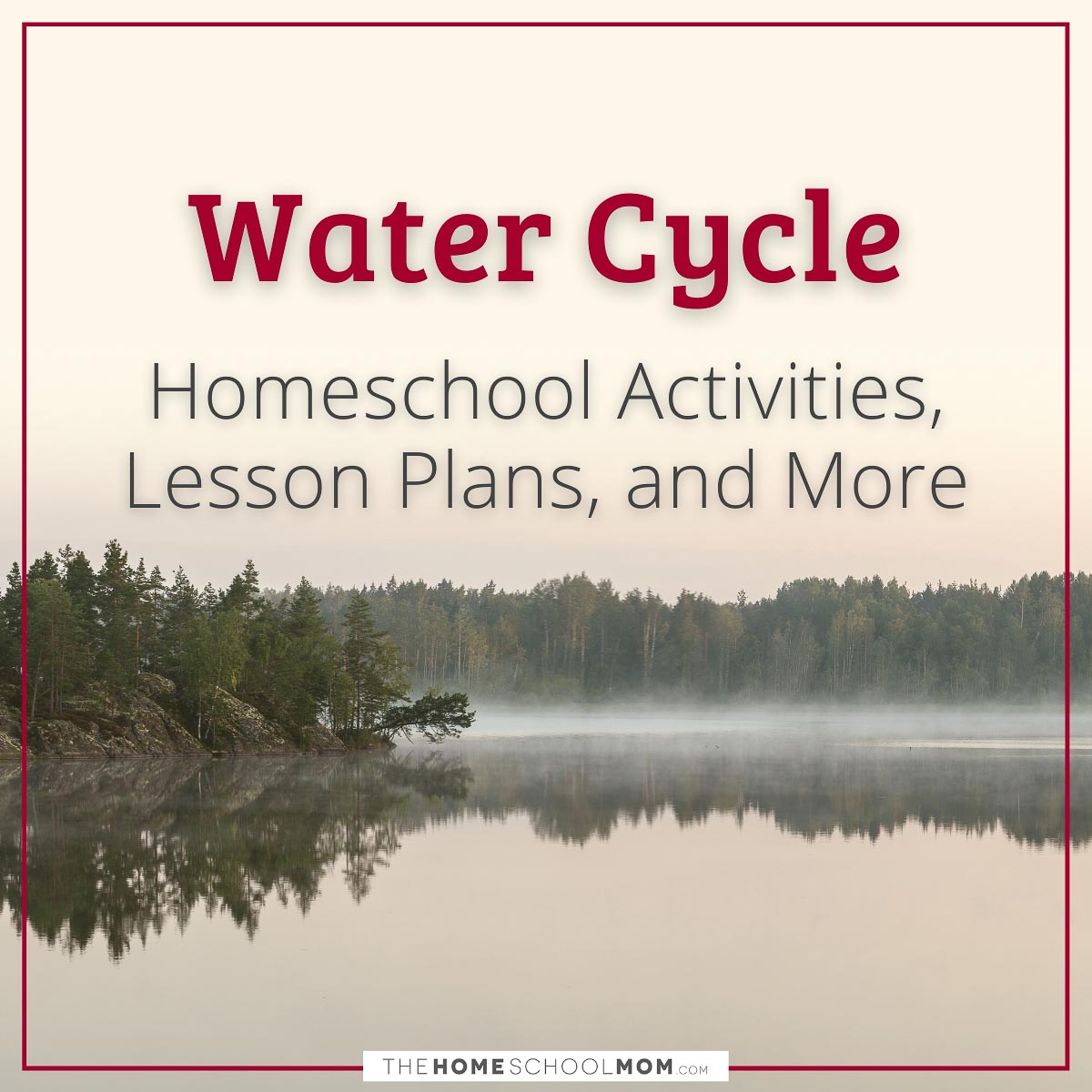 Lessons: Interactions Between Water, Earth's Surface, and Human Activity  (O, T)
This is a series of lessons on the hydrologic cycle and the hydrosphere from Carleton College. It is designed for entry-level college courses, but the lessons and activities should be accessible for most older students. Inside you can find: Experiments, hands-on activities, worksheets, videos, and other resources.
Water Rocks: Water Cycle Resources  (Y, M, O, T)
Water Rocks! is an educational website for kids to explore and learn about water. This resource page has videos, lessons, and activities for grades K-12.
Water Cycle Lesson Plans  (Y, M, T)
A collection of lesson plans, activities, games, puzzles, and other resources for learning about the water cycle from Utah State University. The resources are designed for grades K-6.
Earth and Environmental Systems Podcast  (O)
The Earth and Environmental Systems Podcast was produced by Dr. Christian Shorey at the Colorado School of Mines. The podcast was created to supplement an intro college-level course, but it is produced in plain English that will be accessible to most older students. Episodes 14-22 provide in-depth information on specific topics in the hydrosphere, including: Oceans and Shoreline, Streams and Flooding, Glaciers, Atmosphere, and more.
Connect the Spheres: Earth Systems Interactions  (Y, M, O, T)
A series of lesson plans from NASA for K-8 students that will walk you through everything you need to know about Earth's water systems and cycles. The collection includes: Earth Systems Interaction, Earth's Water, The Water Cycle, Water in the Hydrosphere, and more!
Water Cycle Exploration with Maps  (M, O)
The Earth Wheel is a water mapping tool developed by NASA that measures in ocean salinity, ground water storage, and rainfall around the world. This interactive activity allows students to "observe how water flows through the atmosphere, the oceans, and on land."
The Water Cycle with Maps  (Y, M, O)
An informational article that allows students to explore the earth's water cycle via interactive maps. You can use the maps to view annual rainfall and evapotranspiration measurements around the world. Created by Jakeb Lovejoy with Esri Australia, a Geographic Information Systems company.
Water Cycle Maps, Lessons, and More  (Y, M, O, T)
The National Oceanic and Atmospheric Administration has a large collection of resources for learning about and teaching the water cycle. This resource page has interactive maps to view precipitation, river, and evaporation data; lesson plans, videos, graphics, and informational articles on various topics.
The Water Cycle: NASA Resources  (Y, M, O, T)
A collection of activities, games, articles, videos, and interactives on the water cycle from NASA. Designed for students K-12.
Water Activities for Kids  (Y,M,T)
OLogy, the American Museum of Natural History's kids' website, has a collection of resources for studying water. You can find games, puzzles, coloring pages, videos, and more.
Water Resources Outreach Program  (Y,M,O,T)
"Water-resources topics of all completed posters are drawn in a cartoon format by the same cartoonist. Posters are available in color or black and white. The back sides of the color poster JPEG files contain educational activities: one version for children in grades 3-5 and the other with activities for children in grades 6-8. The black-and-white posters are intended for coloring by children in grades K-5.
Water Science for Schools  (Y,M,O,T)
From the USGS, this site has information on many aspects of water, along with pictures, data, maps, and an interactive center.
The Water Cycle  (Y,M,O,T)
From the USGS, this site is the most comprehensive Water Cycle Web site in the world and has a wonderful diagram, which is available in 54 languages.
Water Cycle Lesson Plans  (Y,M)
A collection of lessons and activities on the Water Cycle from Teacher's Corner. Have students create a water cycle poster, weigh water, build a vortex, and more!