Activities, Lesson Plans, and More
Age Range Key
Y—Young (PreK-3rd)
M—Middle (4th-6th)
O—Older (7th-12th)
T—Teacher Resources
Jump to:
General Resources
Here on Earth  (T)
The purpose of Here on Earth "is to explain the Earth science of every region of the United States. We are beginning with coverage of the northeastern United States, focusing upon upstate New York and western Pennsylvania. This area, known as the "Inland Basin" for the shallow sea that once covered it, shares a geologic history that explains the rock layers and landforms we observe today. The Paleontological Research Institution, which brings you Earth@Home, is based in this region." The website also includes Earth Science and Ancient Life digital encyclopedias for reference, as well as a virtual collection of over 500 interactive 3D models of fossil specimens from their collections and museum exhibits.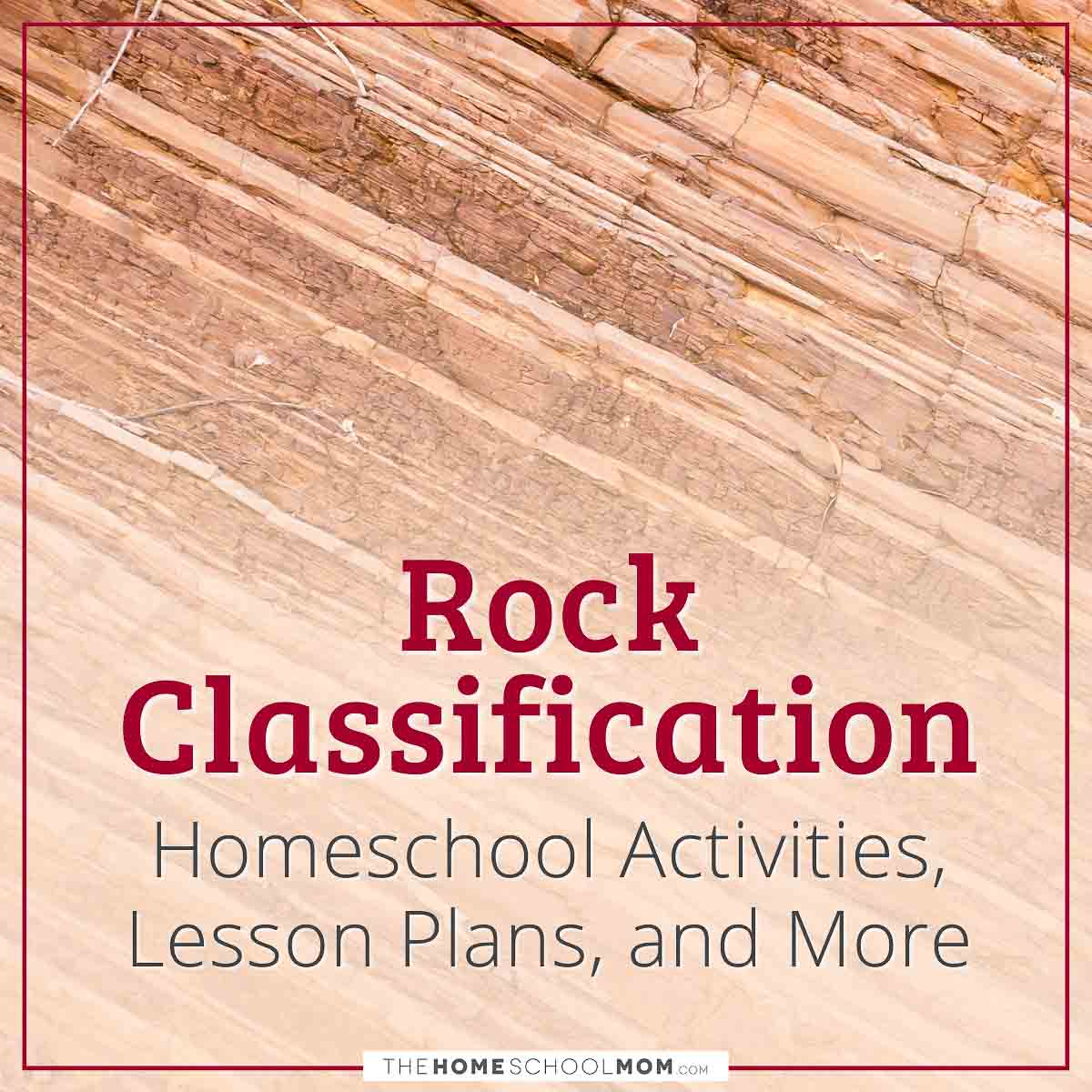 Mineralogical Society of America   (Y,M,O,T)
The Mineralogical Society of America is a wealth of information on all things rocks and minerals. Check out their education tab for educational websites, lesson plans, mineral and rock classification guides and resources, videos, workshops, games, and more.
Mineralogy4Kids (Y,M)
Mineralogy4Kids is an educational website from the Mineralogical Society of America. It contains loads of information on the rock cycle, mineral groups, mineral properties, crystals, and more. It also has an in-browser app for mineral and rock identification, games, and other activities.
Oxford University Museum of Natural History Learning Zone (Y,M)
Learn all about rocks, fossils, and minerals on this educational website from Oxford University Museum of Natural History. It will walk you through mineral identification, the rock cycle, fossil identification, and more. Includes quizzes and games to test your knowledge.
Rock Cycle Interactive (Y,M,O)
"Learn how to distinguish between types of rocks and discover how rocks change over time" with this interactive rock cycle guide from the Annenberg Foundation.
Minerals Day Resources (Y,M,O,T)
The Minerals Day website has a massive collection of rock and mineral resources for K-12 students, post-secondary students, and the general public. Includes activities, lessons, virtual tours and programs, videos, guides, and tons more.
Rock Identification Key (M,O)
Learn all about the three rock types and learn to identify them using this step-by-step identification guide from the Mineralogical Society of America.
Mineral Identification Key (M,O)
Learn about mineral properties, how to test them, and how to identify them using this mineral identification guide from the Mineralogical Society of America.
Mohs Hardness Scale Guide (Y,M,O,T)
Use this handy Mohs Hardness Scale guide to test the hardness of rocks using household items. From the National Parks Service.
Smithsonian Museum of Natural History GeoGallery (Y,M,O)
Explore 700+ of the Smithsonian's Rock & Ore, Mineral, Gemstone, and Meteorite collection. Browse by type or geographic location, and click on the photo to learn more about each specimen.
Illinois State Museum Geology/Paleontology Collection (Y,M,O)
Illinois State Museum has a massive online database of rocks, fossils, and minerals, which you can browse by picture or search via specific specimen type.
The First Collection - Minerals  (Y,M,O,T)
A quick reference for beginning collectors to include the nine structure and chemical composition classifications of a collection.
Virtual Tours and Programs
Digital Dig Free Virtual Excavation  (Y,M)
Embark on a virtual excavation and earn free rocks, fossils, minerals, shells and more! The Excavating Adventures Digital Dig program is entirely free to enjoy and shipping is even free to US addresses. You begin your journey by choosing a quest. Each quest has numerous opportunities to learn scientific facts and other information. You will discover new and interesting information while exploring the Excavating Adventures website that can immediately be used to answer trivia for points. Points accumulate quickly that you can then exchange for real rock, mineral, fossil specimens and more. Collect enough points and you can even earn an excavation kit.
Virtual Geology Scout Tours (Y,M,T)
The Geology Museum of Rutgers University offers virtual geology tours for K-6 students. You don't need to be a scout to sign up, but you do need a group of at least 10 students to sign up. The programs cover the three rock types, fossils, and how to read a geologic map.
Smithsonian Museum of Natural History Rocks and Minerals Video School Program (Y,M,O,T)
"During this museum-educator-led program, students will gain a better understanding of rocks and minerals, their uses, and how they are formed. Join us for an immersive exploration of some of Earth's treasures in the Hall of Geology, Gems, and Minerals while using problem-solving skills to unlock the mysteries of these unique museum specimens." For grades 3-5.
Virtual and Online Geologic Field Trip Guides  (Y,M,O,T)
A large online collection of downloadable virtual geologic field trip guidebooks of the United States, Canada, and Mexico from the University of Texas.
Lessons and Activities
Geology Boy Scouts Merit Badge Activities (Y,M,O,T)
In these geology merit badge activities, students will learn about rock formations, study surface and sedimentary processes, examine topographical maps, classify rocks and minerals, and more.
Rock Cycle Roundabout Lesson Plans (M,T)
"After playing a board game to learn how to differentiate the three ways rocks can form, students analyze maps of local topography, water sources, and volcanic activity, to better understand how geology affects a given region. They also experience scale, recognizing geologic processes as fast or extremely gradual." From The California Academy of Sciences for grades 4-8.
Weathering and Rock Cycle Courses, Activities, and Resources (Y,M,O,T)
Want to dig deeper into the rock cycle and the three rock types? Check out this big list of K-12 resources from Carleton College. Contains lessons, activity guides, and graphic visualization charts.
Test, Identify, and Classify Rocks Lesson Plans (M,T)
These lesson plans from Teach Engineering will have students build an at-home rock identification kit and test their knowledge. Includes information on the rock cycle, identification procedures, a rock test data table, identification flow chart, and worksheets. Designed for grades 6-8.
Rock Cycle Lesson Plans (Y,M,O,T)
In this lesson from Teach Engineering, students will "learn the components of the rock cycle and how rocks can change over time under the influence of weathering, erosion, pressure and heat. They learn about geotechnical engineering and the role these engineers play in land development, the design and placement of new structures and natural disaster detection." Designed for grades 6-8.
NPS Rocks and Minerals Resources (Y,M,O,T)
Is it a rock or is it a mineral? Learn how to tell the difference, about rock classification, mineral identification, and tons more with these guides and lessons from the National Parks Service.
Earth and Environmental Systems Podcast (O)
The Earth and Environmental Systems Podcast was produced by Dr. Christian Shorey at the Colorado School of Mines. The podcast was created to supplement an intro college-level course, but it is produced in plain English that will be accessible to most older students. Episodes 3-7 provide in-depth information on specific topics in rock classification and the rock cycle.