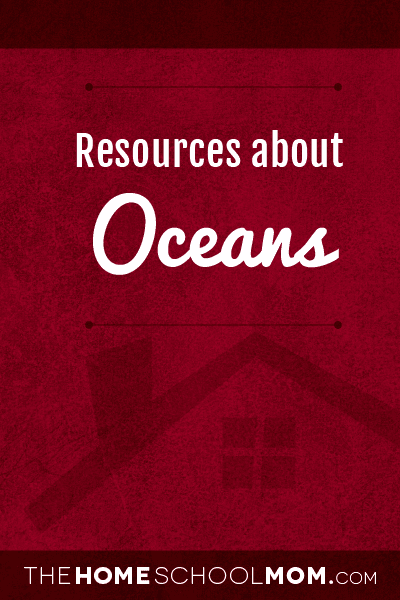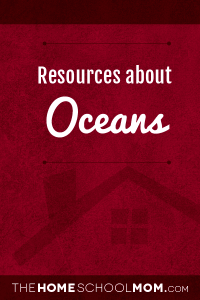 See legend at bottom for explanation of age codes
NC Coastal Federation Distance Learning Lab (Y, M, O, T)
The Distance Learning Lab from the North Carolina Coastal Federation has compiled educational resources which allow you to dive deeper into the world of coastal sciences and solutions. Find resources on Clean Water, Coastal Investigations & Exploration, Oysters, Estuaries & Living Shorelines, and Marine Debris.
Sea Life Poetry (Y,M)
A collection of poems about the oceans and sea life that features different forms of poetry. This is a fun way to integrate language arts into an ocean unit study.
Marine Biology: The Living Oceans (Y,M,O,T)
From Ology - American Museum of Natural History.
MGBnet - What is it like where you live? (Y,M)
The MBGnet project is a series of videos about terrestrial biomes and aquatic habitats called What's It Like Where You Live?. The MBGnet website was based on these videos and gives additional information about the ecosystems.
Secrets of the Ocean Realm (M)
These science activities were developed for use with students in grades 5-7 (with extensions for lower and higher grades), and will investigate such topics as oceanography, marine biology, ecology, physics, conservation, and scuba diving. Each activity contains a set of objectives, background information, target teaching level, a list of materials, procedures, follow-up evaluation, and some additional Web references. Grades 5-7.
Ocean Fun! (Y)
The "Thank You Ocean" campaign was designed to instill in Californians a sense of personal connection and responsibility to our ocean and coast. ThankYouOcean.Org provides access to everything ocean in California including how to learn about and where to experience the ocean, the impacts of daily decisions on ocean life, ocean conservation issues, and what to do to help the ocean.
EPA Wetlands, Oceans, and Watersheds Kids' Page (Y)
These are sites with information about water.
Shedd Aquarium - Educational Wild Reef teacher and student guides (Y,M,O,T)
Contains a treasure trove of aquatic science resources for K-12 teachers and students. Wild Reef teacher and student guides cover topics of ecology, evolution and the relationships between organisms.
Marine Biology: The Living Oceans (Y,M,O,T)
Ology - American Museum of Natural History. Science-rich Website for Kids
Exploring Nature Educational Resource (Y,M,O,T)
There is a subscriber side and a free nin-member side. Check it out, great resource.
Steller sea lions research (Y,M,O,T)
North Pacific Universities Marine Mammal Research Consortium 200
Woods Hole Oceanographic Institution (T)
WHOI is the world's largest private, nonprofit ocean research, engineering and education organization.
Scripps Institution of Oceanography (Y,M,O,T)
One of the oldest, largest, and most important centers for marine science research, graduate training, and public service in the world. Research at Scripps Institution of Oceanography encompasses physical, chemical, biological, geological, and geophysical studies of the oceans.
Darling Marine Center (Y,M,O,T)
The marine laboratory of the University of Maine and the site of world renowned marine research.
Alaska Sea Life Center (Y,M,O,T)
Offers an unrivaled, up-close and personal experience with Gulf of Alaska marine wildlife. Witness a 2000+ pound Steller sea lion gliding past underwater viewing windows, puffins diving in a carefully crafted naturalistic habitat, and harbor seals resting on rocky beaches. Alaskan king crab, sea stars, and the Giant Pacific octopus also await you, as well as a whole variety of intertidal creatures and deep sea fishes.
Bridge (Y,M,O,T)
Sea Grant Ocean Sciences Education Center. The best marine education materials available on the Web.
National Marine Mammal Laboratory (Y,M,O,T)
(NMML) conducts research on marine mammals important to the mission of the National Marine Fisheries Service (NMFS) and the National Oceanic & Atmospheric Administration (NOAA), with particular attention to issues related to marine mammals off the coasts of Alaska, Washington, Oregon, and California.
Free Oceanography CD (O)
The TOPEX/POSEIDON mission was designed to provide information about the changing topography of the world's oceans which, in turn, helps scientists to understand the ocean's role in the global climate.
Ocean Surface Topography (O)
Designed by NASA for older students with critical thinking skills, this site contains a variety of ocean activities relating to many different aspects of ocean life.
Continents and Oceans Online Quiz (Y,M,O,T)
Test your geography knowledge of continents and oceans
The Grave of the Titanic (Y,M)
Trace the Titanic's route, plot wreckage coordinates on a map, use percentages to calculate lifeboat capacity and more.
A Jason-1 Oceanic Adventure - Voyage on the High Seas (Y,M,O,T)
Designed for children ages 9-13, this game offers a fun, learning opportunity for the entire family. In addition to being a game, it is an eye-catching poster showing continents, oceans and all of the major ocean currents. On the reverse, there are black and white educational activities designed to be reproduced directly from the poster for use in the classroom.
Age Range Key
Y—Young (PreK-3rd)
M—Middle (4th-6th)
O—Older (7th-12th)
T—Teacher Resources