Activities, Lesson Plans, and More
Age Range Key
Y—Young (PreK-3rd)
M—Middle (4th-6th)
O—Older (7th-12th)
T—Teacher Resources
Jump to:
Ocean Resources
NOAA National Ocean Service for Kids  (Y,M,O,T)
The National Oceanic and Atmospheric Administration's National Ocean Service Kids' page has a comprehensive collection of ocean education resources, including educational websites, videos, games, activities, science experiments, workbooks, teacher guides, lesson plans, whole curricula, and more. Learn about ocean wildlife, corals, fishing, pollution, tides, currents, and more.
Maine Ocean School Curriculum  (O,T)
Maine Ocean School was a magnet high school in Maine that specialized in ocean curriculum for students who wanted to pursue ocean careers. Most of its curriculum is available for free online via a compiled Google Drive folder. Inside you can find lessons, hands-on labs, lectures, teacher notes, and more that can be used to create a full course or to supplement other units. Units include: Intro Oceanography, Marine Foundations I, Marine Foundations II, Marine Science I, Marine Science II, Ocean Health & Survival, and Supplemental ELA & History Materials.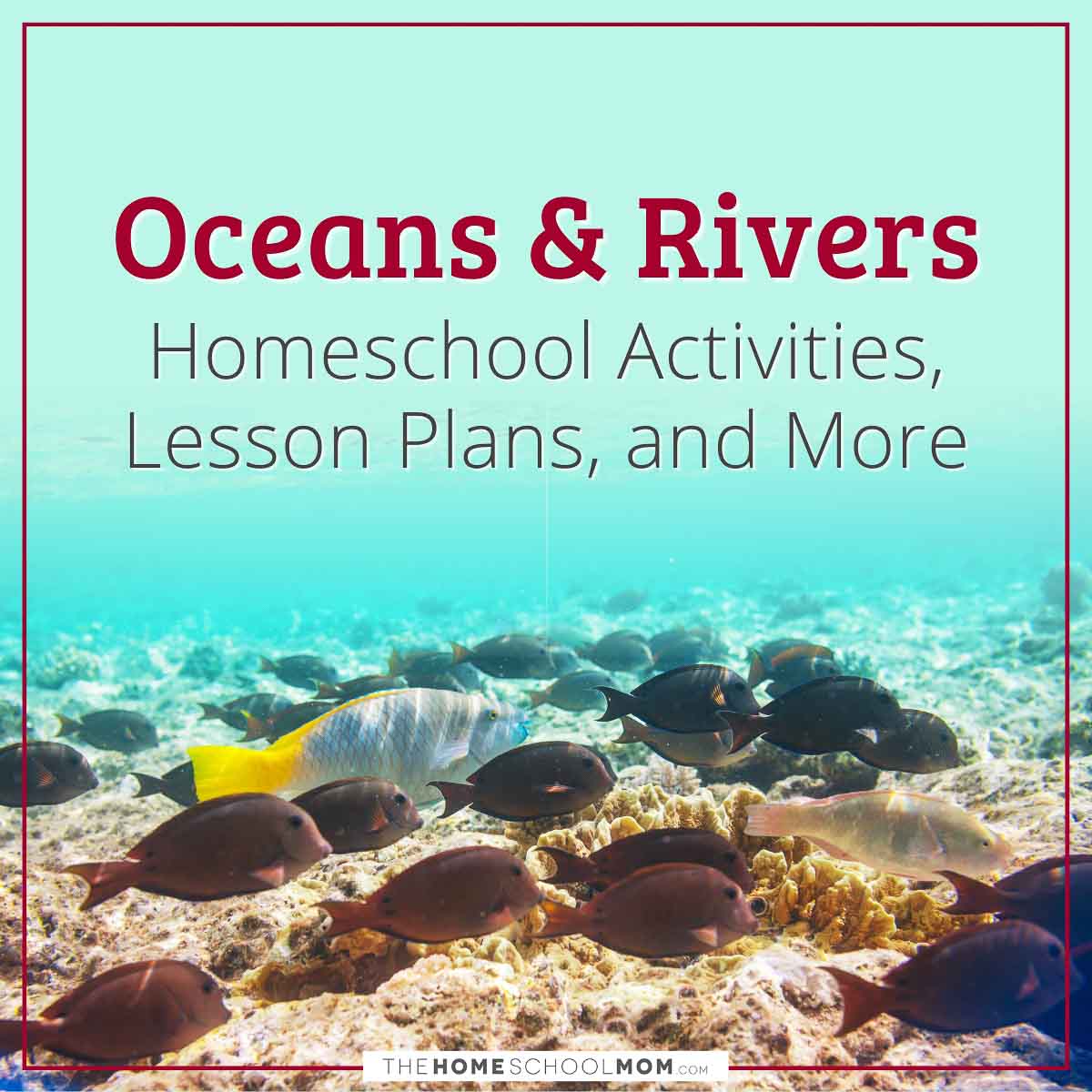 Smithsonian Ocean Portal  (Y,M,O,T)
The Smithsonian Ocean Portal is the digital home of its ocean-related collections and content. On the site, you can find hundreds of articles and information on ocean research; explore its digital collections and exhibits; learn about ocean life, ecosystems, mechanics, and history; and find a large collection of K-12 ocean lesson plans.
Google Voyages  (Y,M,O,T)
Google Voyages take you on guided, virtual tours around the world using maps, satellite imagery, and photos and information from partnering institutions. They have a number of ocean-related voyage topics, including: Whale sharks, humpback whales, coral reefs, reef life, beaches, seafood and fishing, Hawksbill sea turtle migration, shark conservation, seadragons, islands, and tons more.
NC Coastal Federation Distance Learning Lab  (Y,M,O,T)
The Distance Learning Lab from the North Carolina Coastal Federation has compiled educational resources which allow you to dive deeper into the world of coastal sciences and solutions. Find resources on Clean Water, Coastal Investigations & Exploration, Oysters, Estuaries & Living Shorelines, and Marine Debris.
MGBnet - Marine Ecosystems  (Y,M)
The MBGnet project is a series of videos about terrestrial biomes and aquatic habitats called What's It Like Where You Live?. The MBGnet website was based on these videos and gives additional information about the ecosystems. From the Missouri Botanical Garden.
Secrets of the Ocean Realm  (M,T)
These science activities were developed for use with students in grades 5-7 (with extensions for lower and higher grades), and will investigate such topics as oceanography, marine biology, ecology, physics, conservation, and scuba diving. Each activity contains a set of objectives, background information, target teaching level, a list of materials, procedures, follow-up evaluation, and some additional Web references. Grades 5-7.
EPA Water Topics  (Y,M,O)
These are sites with information about water. Learn about Oceans, Coasts, and Wetlands; Lakes and Rivers; Drinking Water, Water Research, Pollution, and more.
Shedd Aquarium - Educational Wild Reef teacher and student guides  (Y,M,O,T)
Contains a treasure trove of aquatic science resources for K-12 teachers and students. Wild Reef teacher and student guides cover topics of ecology, evolution and the relationships between organisms.
Exploring Nature: Oceans of the World  (Y,M,O,T)
A large collection of ocean informational pages, diagrams, handouts, quizzes, activities, and more from Exploring Nature. Learn about ocean animals, coral reefs, ocean habitats, tide pools, and more. There is a subscriber side and a free non-member side. Check it out, great resource.
Marine Mammal Research Unit  (Y,M,O,T)
Videos of orca, dolphins, sea lions, and more from the Marine Mammal Research Unit at the University of British Columbia.
Woods Hole Oceanographic Institution  (T)
WHOI is the world's largest private, nonprofit ocean research, engineering, and education organization. You can find tons of information on their research, how ocean research is conducted, and ocean topics like coral, seashells, hydrothermal vents, and more. They also offer photos, videos, interactives, and educator resources.
Scripps Institution of Oceanography  (Y,M,O,T)
One of the oldest, largest, and most important centers for marine science research, graduate training, and public service in the world. Research at Scripps Institution of Oceanography encompasses physical, chemical, biological, geological, and geophysical studies of the oceans.
Darling Marine Center  (Y,M,O,T)
The marine laboratory of the University of Maine and the site of world renowned marine research.
Alaska Sea Life Center  (Y,M,O,T)
Offers an unrivaled, up-close and personal experience with Gulf of Alaska marine wildlife. Witness a 2000+ pound Steller sea lion gliding past underwater viewing windows, puffins diving in a carefully crafted naturalistic habitat, and harbor seals resting on rocky beaches. Alaskan king crab, sea stars, and the Giant Pacific octopus also await you, as well as a whole variety of intertidal creatures and deep sea fishes.
National Marine Mammal Laboratory  (Y,M,O,T)
(NMML) conducts research on marine mammals important to the mission of the National Marine Fisheries Service (NMFS) and the National Oceanic & Atmospheric Administration (NOAA), with particular attention to issues related to marine mammals off the coasts of Alaska, Washington, Oregon, and California.
Ocean Surface Topography  (O)
Designed by NASA for older students with critical thinking skills, this site contains a variety of ocean activities relating to many different aspects of sea level, ocean topography, El Niño, and more. From the NASA Jet Propulsion Laboratory.
Beaty Biodiversity Museum Educator Resources  (Y,M,O,T)
The Beaty Biodiversity Museum of the University of British Columbia has a large collection of ocean resources, including virtual exhibits, information on First Nations fisheries, whale-related activities, videos, worksheets, coloring pages, and more.
Science Learning Hub Ocean Lessons  (Y,M,O,T)
The Science Learning Hub | Pokapū Akoranga Pūtaiao is a publicly-funded educational website for science in New Zealand. You can find tons of explainer articles, videos, diagrams, interactives, science projects, and activities on oceans, including ocean acidification, the ocean carbon cycle, waves, oceans and weather, marine ecosystems, ocean food webs, ocean animals, and tons more.
National Geographic Kid's Ocean Portal  (Y,M)
The National Geographic Kid's Ocean Portal is an educational micosite dedicated to all things ocean. You can find videos, encyclopedic articles, and games covering ocean animals and ocean conservation.
National Geographic Ocean Education  (Y,M,O,T)
National Geographic has a large collection of lessons, activities, and other educational resources for K-12 students, covering topics like ocean life, marine ecosystems, hydrothermal vents, ocean geography, ocean conservation, and more.
National Science Foundation Ocean Links for Kids  (T)
The National Science Foundation has an excellent roundup of additional educational ocean websites. There are too many to list! Included are online aquariums, ocean observatories, science experiments, ocean career sites, and much more.
Bridge: Ocean Science Education Links  (Y,M,O,T)
The Sea Grant Ocean Sciences Education Center has a large collection of links to ocean education materials and educational websites.
Continents and Oceans Online Quiz  (Y,M)
Test your geography knowledge of continents and oceans with this quiz from LizardPoint.
Sea Life Poetry  (Y,M)
A collection of poems about the oceans and sea life that features different forms of poetry. This is a fun way to integrate language arts into an ocean unit study. From PoemHunter.com.
Marine Biology: The Living Oceans  (Y,M,O,T)
Marine biology games, quizzes, videos, and activities for kids, from Ology - American Museum of Natural History.
Voyage on the High Seas: A Jason 1 Ocean Adventure  (Y,M,O,T)
Designed for children ages 9-13, this game offers a fun, learning opportunity for the entire family. In addition to being a game, it is an eye-catching poster showing continents, oceans and all of the major ocean currents. On the reverse, there are black and white educational activities designed to be reproduced directly from the poster for use in the classroom. To find the game, scroll down to the middle of the first listed section, "Earth and Weather." From NASA.
Icebergs & Glaciers
Descent into the Ice  (Y,M,O,T)
Descent into the Ice is an educational website about glaciers by PBS's NOVA designed to support TV programming of the same name.
National Snow and Ice Data Center  (Y,M,O,T)
Learn all about the glaciers, icebergs, ice sheets, permafrost, and more that make up the crysosphere. From the National Snow and Ice Data Center.
Athropolis: All About Icebergs  (Y,M,O)
Learn all about icebergs, how they move, and their anatomy, including what the size, shape, color, layers, and more mean about an iceberg. From Athropolis.com.
Athropolis: All About Glaciers  (Y,M,O)
Learn all about glaciers, how they affect geology, different types of glaciers, and more. From Athropolis.com.
Canadian Ice Service  (Y,M,O)
The latest known ice conditions, forecasts, and climatology in Canadian waters. It is updated on a daily basis from the most recent regional and daily ice charts. Also includes educational resources on sea ice, icebergs, and ice shelves, as well as an ice glossary of terms and definitions.
Icebergs in the Newfoundland Coastal Safari  (Y,M,O,T)
Icebergs are a common sight along the coast of Newfoundland from March until July. They originate from the glaciers of West Greenland where 30,000 - 40,000 are calved annually. Carried north around Baffin Bay they do not appear in Newfoundland waters until their second year at sea. Carried south in the Labrador Current they are most abundant in and close to the arctic ice that reaches its most southerly extent in late April.
Database of Ship Collisions with Icebergs  (Y,M,O,T)
This database concentrates on iceberg collisions in the North Atlantic off Newfoundland and Labrador but does include a few incidents further north, around Greenland, and also in the fiords of Alaska. The database focuses on incidents of ships striking icebergs which being ice of glacial origin also includes the smaller categories of growlers and bergy bits.
An Iceberg's Journey  (Y,M,O)
From Newfoundland Labrador. From the Northern tip of Labrador down to the eastern coasts of Newfoundland, the sea that pounds and caresses these shores is nicknamed Iceberg Alley. Bergs born 10,000 years ago on the Greenland icecap dance along the coast and far out to sea, propelled unpredictably by wind and tide, tumbling, twirling, and breaking into fantastic shapes before melting in the warm waters of the gulf stream, southeast of Newfoundland and Labrador.
Ice Terms  (Y,M,O)
A glossary of Innuit and Western terms for ice and snow. From LakeSuperiorStreams.org.
International Ice Patrol  (M,O)
The International Ice Patrol monitors icebergs in the North Atlantic regions and produces various reports to reduce the risk of iceberg collisions.
Rivers & Watersheds
Water Science School  (Y,M,O,T)
Water Science School, from the U.S. Geological Survey contains a wealth of information and a massive collection of resources for learning about water science, including surface water, ground water, water quality, water use, the watershed, the water cycle, and tons more. You can find informational pages, activities, and more for each water topic. There's tons to explore!
Canal & River Trust Learning Resources  (Y,M,T)
The Canal & River Trust of the UK has a comprehensive education site for students and teachers that has river lesson plans, interactive maps, activities, videos, learning guides, and more for learning about rivers and ground water.
Rivers of the World Education Pack  (M,O,T)
This Rivers of the World education pack from the British Council is a 35-page workbook with 6 units, covering the themes of River Wildlife and Habitats, the History of Rivers and Cities, Rivers and Development, River Resources, River Pollution, and Rivers in Relation to Culture.
Watershed Lesson Plans  (M,O,T)
A collection of lesson plans from Ohio University that have students investigate the wildlife, water quality, riparian zones, lake turnover, stream quality, and physical data from freshwater sources. For grades 7-12.
Global Watershed Map  (Y,M,O)
Track the rivers and streams of the world upstream or downstream with this interactive map created by research hydrologist Matthew Heberger.
Interactive Map Of Streams And Rivers In The United States  (Y,M,O,T)
The American Geosciences Institute has a roundup of interactive maps available from the U.S. Geological Survey that map rivers, streams, and other freshwater sources in the U.S.
U.S. Rivers Game  (Y,M)
Sheppard Software has a river geography game to learn about the major rivers of the U.S.
Facts About Rivers for Kids  (Y,M,O,T)
Learn about the world's longest rivers, the deepest river, the tallest waterfalls, and more in these fascinating facts about rivers from National Geographic Kids.
The World's Longest Rivers  (Y)
Fun facts about the world's 10 longest rivers from Ducksters.
NeoK12: River Lessons  (Y,M,O,T)
NeoK12 has a large collection of educational videos, lessons, and games for students grades K to 12. Topics include the geography of rivers, the Nile River, the Amazon River, the Colorado River, the Grand Canyon, White Water Rafting, and more.