Whether you're home because school has been cancelled (Hi! Welcome!) or you're an experienced homeschooler who is actually staying home now (ask a pre-quarantine homeschooler about socialization... or maybe don't), you'll find that actual schoolwork takes up very little time and you suddenly have hours upon hours on your hands. Be sure to also check out our post Suddenly Homeschooling: Resources for When Schools Close with information about temporary homeschooling.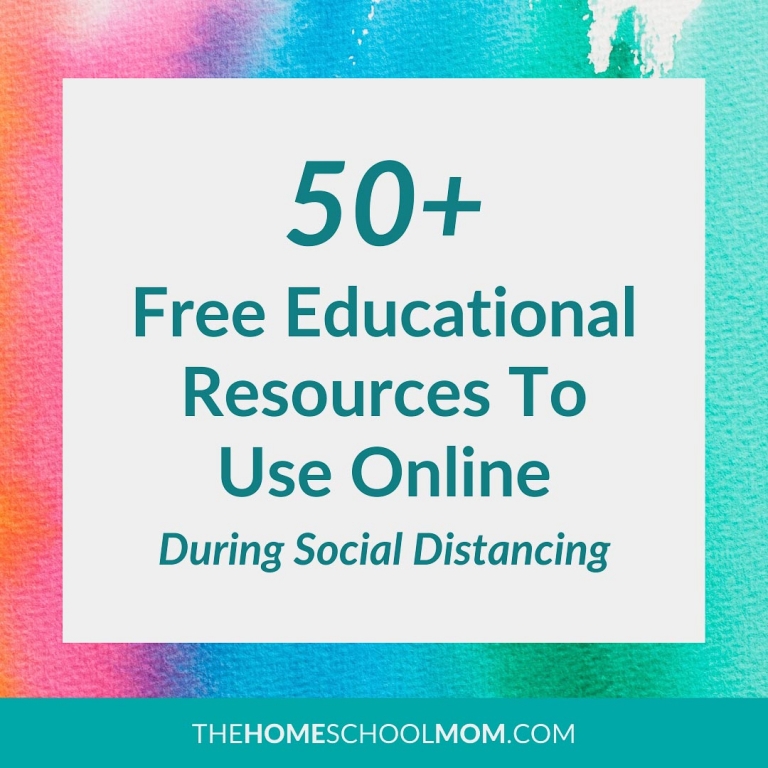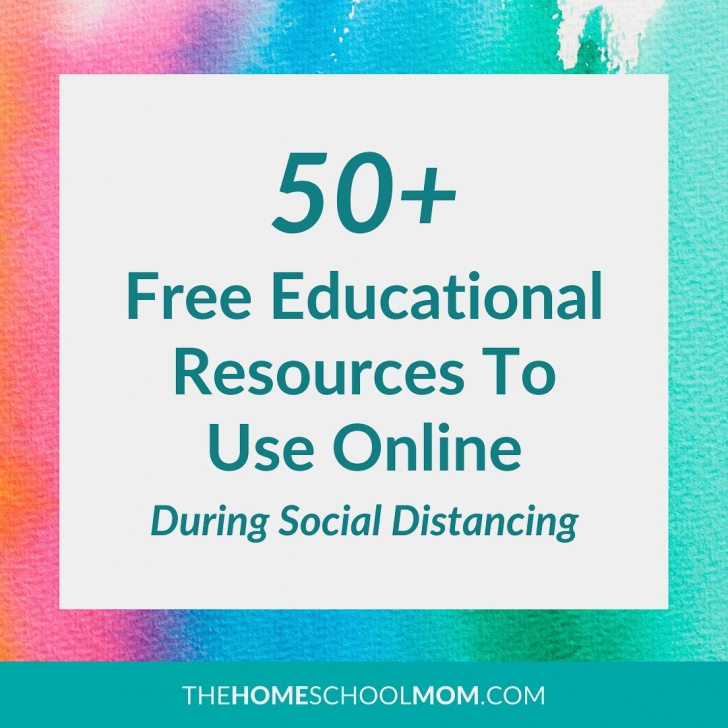 Spending time outdoors is optimal, but not always an option, and probably not realistic right now if you live in a crowded city. You may even at some point want a break from reading (you don't know how painful that was to write) or the 100th family game of Monopoly. Fortunately, we have the internet.
I know you've seen all the social media posts about all the great resources and classes being offered. We've made it easy and compiled everything into one list for you. Some of these are not-so-well-kept homeschool secrets and some are resources or events being offered due to the current quarantine, but this list should help provide fun and/or educational options for the whole family. The best part is everything on this list is currently free.
Jump to:
💻 Basics
First things first, you'll need internet access. If you don't already have internet service at home, many U.S. internet providers are making it easier for everyone to get online. As of this writing:
Comcast, AT&T, and Charter are offering free wi-fi from their public hotspots
Charter Communications and Comcast are offering free home internet for families who qualify
T-Mobile has removed their limits on smart-phone data
Sprint, AT&T, and Comcast have temporarily removed data caps on home plans
If home internet has previously been out of your budget, contact your local providers to see what options you have right now.
🖼️ Virtual Tours
📺 YouTube Channels
🎞️ Free Streaming
🌐 Websites
♟️ Things to Do During Social Distancing
We have an entire series of things to use instead of curriculum, but here are some of our favorites that are free:
Playful Path is a free ebook made up of tools and ideas to inspire the possibility-building, wide-open glory of playfulness.
Check out our list of 36 educational podcasts for homeschoolers with teens.
Learn editing through bad writing.
Practice the ABCs with an alphabet walk.
Play math games.
Learn chess.
Become a citizen scientist from your own home.
Complete the activities of a Boy Scout merit badge.
Foster or transport a Rescue Dog - Rescues are in need of people willing to transport and foster dogs as abandonments and turn-ins are up. Check with your local rescue organizations to see where help is needed.
Keep a daily log of life during social distancing.
TheHomeSchoolMom has thousands of homeschool resource links categorized by subject and topic. Not every resource listed there is free, but most are.
SchoolhouseTeachers.com has suggestions for 20 activities for elementary students or middle and high school students.
Check out the websites and social media accounts of your county and state Extension offices. Many are posting activities and information for both children and adults. Your local library may also have activities like read-alongs or scavenger hunts on their Facebook and/or Instagram accounts.
Veteran homeschooler Laura Grace Weldon has a very fun list of 38 ways to have fun with snail mail. No one is in a hurry right now so this is a great time to revive a practice that isn't as outdated as it may seem.
Unique Voice is UK organization that uses the arts to teach. They've put together a free PDF with activities you can do at home.
Know of a free educational resource that we missed? Drop it in the comments!