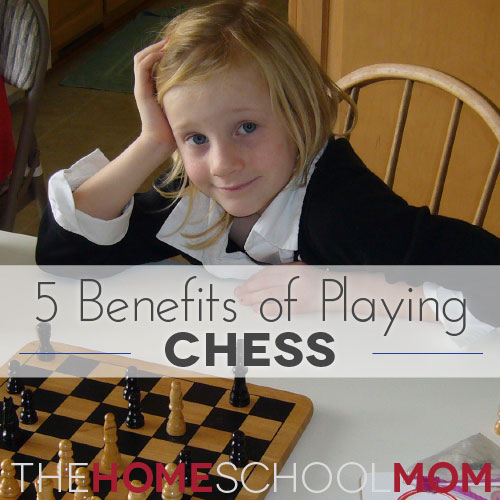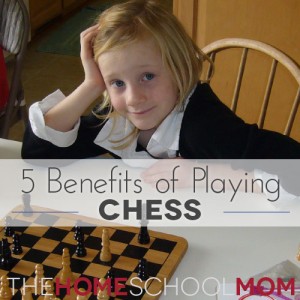 It's not part of the traditional curriculum in United States schools or homeschool families -- but playing chess is a part of the curriculum in about thirty countries around the world.
That's according to Dr. Teresa Parr, of MATCH and LearningDiagonal.com. MATCH stands for "Maurice Ashley Trains Champions," a company named for Maurice Ashley, who made history as the first African-American International Chess Grandmaster.
Dr. Parr, who brings her expertise as an educational psychologist to her MATCH partnership with Ashley, says, "There is good evidence that chess improves executive functions such as planning, impulse control, concentration, metacognition, and problem solving."
According to Dr. Parr, there are five significant educational advantages to chess for homeschoolers (and others) to consider:
Players get immediate feedback. Impulsive decision?  You just lost your queen, and you have a serious handicap. Forget to plan ahead?  Your king is now threatened.  In life, if you forget to think before you move, the feedback may come hours or days into the future. By that time, kids are less likely to make connections between their impulsiveness and the outcome. In chess, however, feedback is immediate.
Players have fun. Playing a hands on, moving game is more motivating for most kids than filling out worksheets. The desire to play well often encourages kids to improve their game. They might review a game to figure out when it went awry--an important part of chess culture and a fabulous study/work skill. They might consult an expert (such as a coach, book, or website), do puzzles, or find more challenging opponents. It turns out that improving your game develops great life skills!
Players have to consider other people's perspectives. In chess as in life, the best laid plans do not work out if you don't adequately consider your opponent's point of view. There is always a remarkable improvement in children's chess games when they start really considering their opponent's perspective. Much research has focused on the importance of emotional intelligence, a key component of which is understanding the motivations of others. Emotional intelligence is strongly linked with success in other areas, including work environments.
Great unit studies on chess. Politics? Look up Bobby Fischer's adventures with the U.S. government, and find out how he ended up in Iceland. Gender equality? Research Susan Polgar's debate regarding defending her Championship, why girls are less likely to play chess, and why females are less likely to win games against equally strong opponents when playing against a male. History? Look up Paul Morphy. He had trouble making it as an attorney in the Civil War-era South. Math? Learn algebraic notation, figure out how many large and small squares are on the board, map coordinates, and compute the smallest number of moves it takes for each piece to get across the board. Health? Why is it that champion players need to be in good physical shape?
Natural scaffolding. Chess naturally gets harder as you get better.  As you get better, you will play more and more skilled opponents -- real or on computer. You can always learn more.
Dr. Parr points out that Grandmaster Ashley himself is still learning. Why not our homeschooled kids?
Stay tuned for some great resources related to chess in my next piece on using chess instead of just sticking to traditional curriculum.