Homeschooling an anxious child is a common response to the high stakes testing, stressful early academic lessons, bullying, and other problems that may occur in public school. Sometimes this school anxiety manifests itself as school refusal, and sometimes just getting away from high stress situations that cause anxiety is enough; however, for the child who struggles with abnormal anxiety, more may be needed.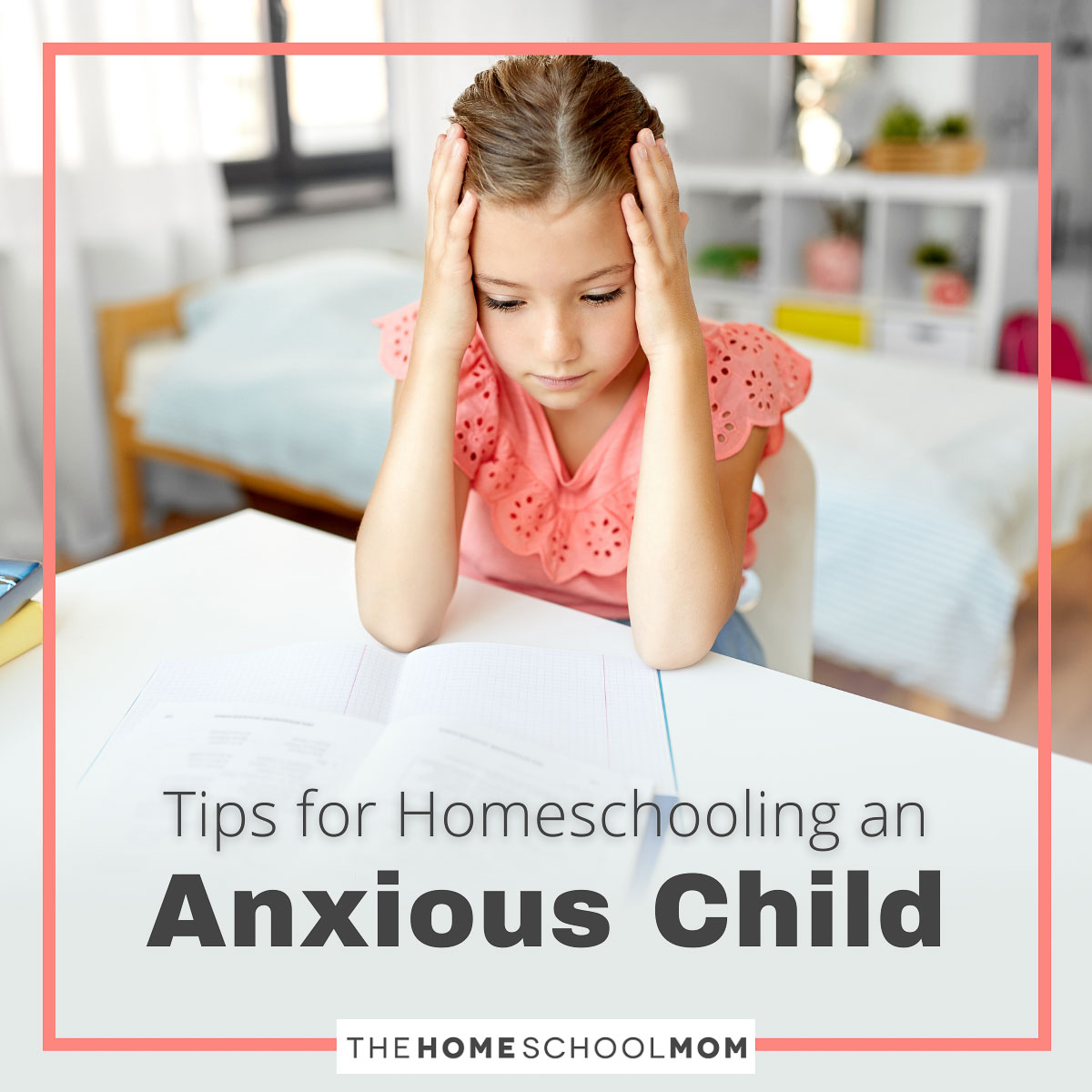 Homeschooling an Anxious Child
Get help
If you remove your anxious child from school to homeschool
Consider the specifics of homeschooling teens who have anxiety
I don't necessarily agree with the internal links specific to homeschooling in this article "Can Homeschooling Help Teens with Anxiety?" However, the article itself is a rare helpful article originating outside the homeschooling community about homeschooling teens who have anxiety.
And here is a story of a homeschooled teen with anxiety and school refusal, for whom homeschooling has played a positive role, along with therapy and treatment.
Adjust your parenting style
Suggested reading on parenting style:
(affiliate links)

Kids Are Worth It: Giving Your Kids the Gift of Inner Discipline by Barbara Coloroso
How to Talk So Kids Will Listen and Listen So Kids Will Talk by Adele Faber and Elaine Mazlish
The Explosive Child: A New Approach for Understanding and Parenting Easily Frustrated, Chronically Inflexible Children by Ross Greene
Suggestions for homeschooling an anxious child
Learn about abnormal anxiety
If you're just learning about abnormal anxiety and how it differs from the ordinary anxiety many of us have sometimes, here are some introductory points:
The  Bottom Line on School/Homeschooling and Anxiety
Just attending school doesn't, by itself, help kids overcome abnormal anxiety because they are "sticking it out."
Just homeschooling doesn't prevent, treat, or cure abnormal anxiety.