October 1. We shall declare it an annual homeschool holiday and call it Curriculum's Not Working Day.
That's because we have reached the time of year when so many new homeschooling parents are concerned about not being able to get through the curriculum they purchased.
You may have noticed your curriculum doesn't fit your (choose one or more) active / introverted / extroverted / visual-spatial / right brained / gifted / learning disabled / outdoorsy / high need / project-oriented / kinesthetic / creative / delayed / advanced / ADHD / hands-on learner.
Maybe the curriculum you bought doesn't fit your schedule, your house, your energy, your supply budget or your ideas about screen time.
If you and your kids are having a hard time getting through your curriculum, you may be frustrated, and your kids may be unhappy with homeschooling. At least, we hear a lot about that on social media posts we see during the month of October.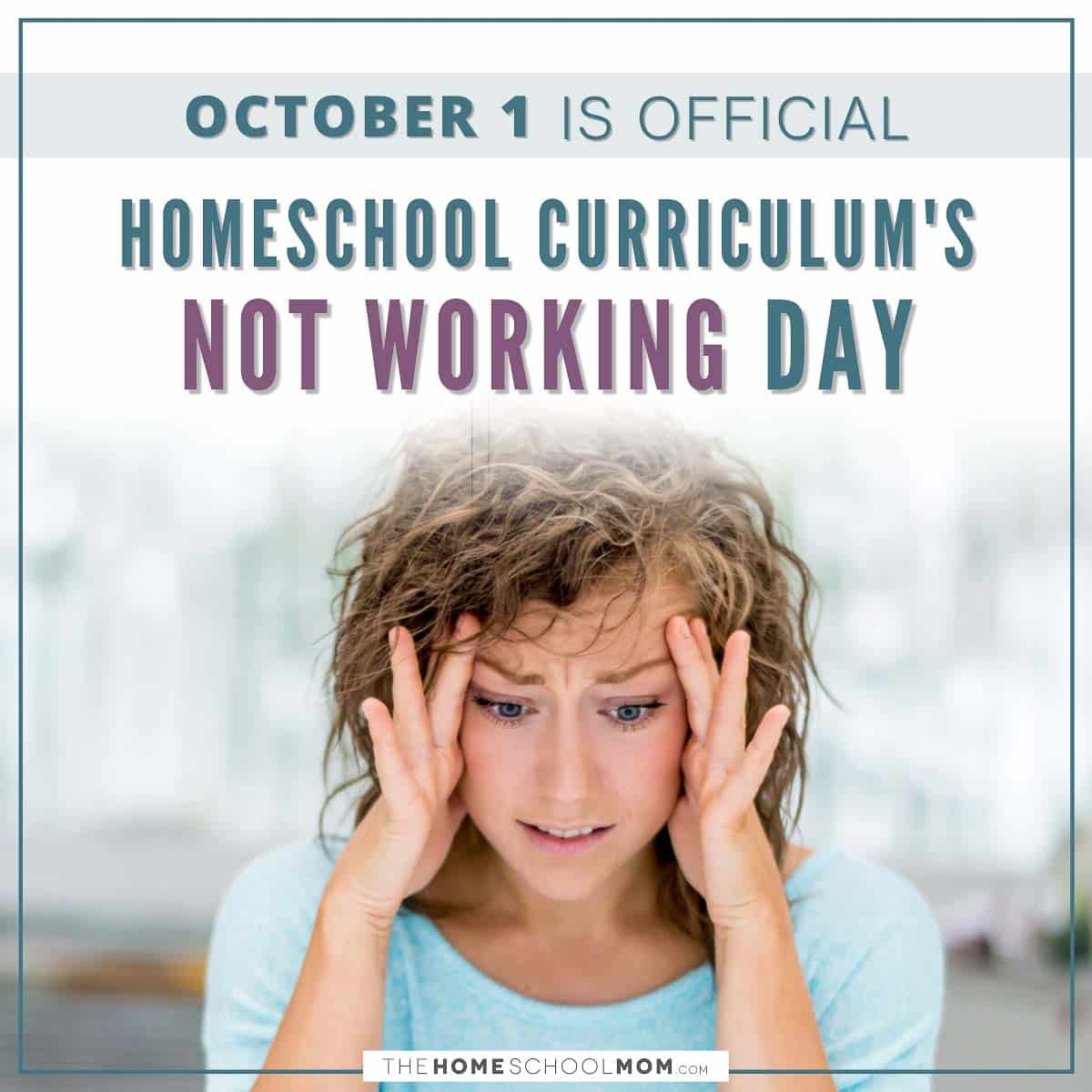 But it's ok. This has been going on for years. It happened to us, too!
It seems like many people actually have to experience the shock of Curriculum's Not Working Day before really coming to grips with these homeschool truisms:
The child is more important than the curriculum.
Children at home do not need to be measured by the methods of public school, where, by the way, many kids are also experiencing poor fit with standards and curriculum.
"Deschooling" is a real thing, and even if your kids have never been to school before, parents need to deschool to understand more about how homeschooling differs from school.
You have years ahead where the pace of your child's learning can vary, accelerating and decelerating.
"Grade level" may not be a very good indicator of whether a curriculum will fit your child .
Your child may be at different "grade levels" in different subjects.
Many homeschoolers delay formal academic lessons for preschool, kindergarten, or first grade, and you can do the same thing.
Children who seem gifted may not thrive on formal early academic lessons.
Teaching reading in kindergarten goes against the research about reading, where the conclusion is that play is more important in creating future academic success. Honest.
Your general approach to homeschooling is more important than any specific curriculum.
Because you put a lot of thought or money into it is NOT a reason to continue using a curriculum that is making someone cry. Especially if it is you.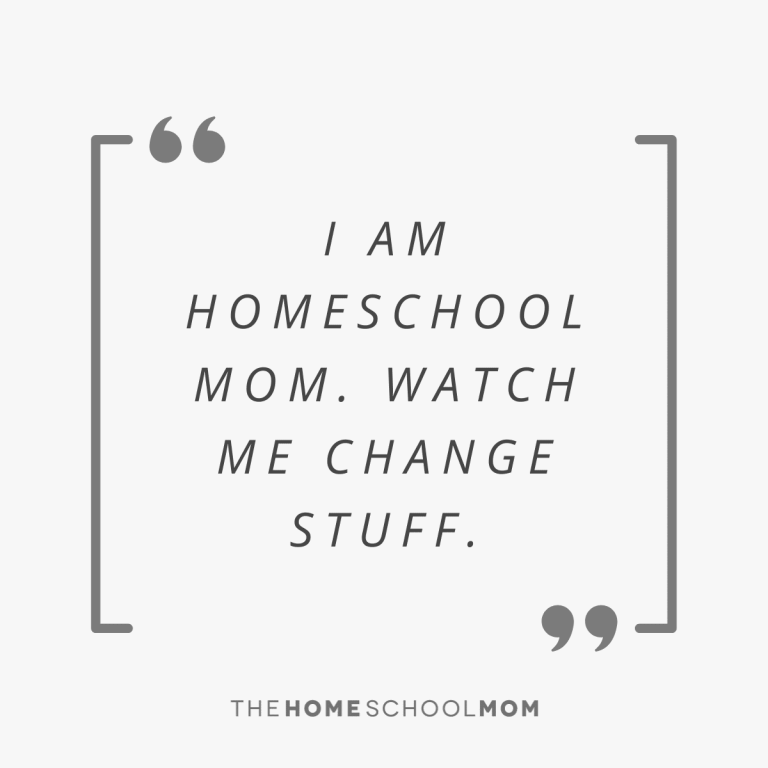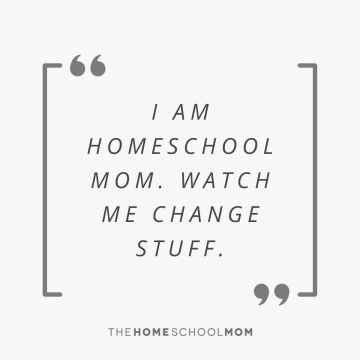 As some of you have discovered and written in social media posts recently, it's especially hard if:
You are a current or former teacher.
You are a type A person who likes to plan ahead.
Your child is really advanced or otherwise awesome.
The way to celebrate Curriculum's Not Working Day is to go for a walk with your kids. Then think about what they like to do. Then, in the coming week, do some of the stuff they like to do. In fact, do as much of the stuff they like to do as you can. Think about what you want your child to really learn from homeschooling.
Lots of people come to the conclusion: what I really want is for homeschooling to help my child enjoy learning.
Then just after Curriculum's Not Working Day, you have five major things to do in order to regroup:
Read more about approaches to homeschooling (sometimes also called homeschooling styles) than about specific curricula.
Read everything you can about deschooling and start doing that stuff.
Do things that enhance your relationship with your child.
Keep connecting with experienced homeschoolers with many different backgrounds and ideas, to increase your chances of hearing different things, some of which might work for you.
Stop doing things that create frustration and negativity.
It's your homeschooling family. You can change anything that doesn't work for something that does work. You don't need anyone's permission.
I know. This is incredible power, and it's at the heart of why homeschooling is effective. I am Homeschool Mom. Watch Me Change Stuff.
This will create engaged learning, and you'll begin to get a better idea of how homeschooling can be shaped for your specific children. If you're really lucky, you'll begin to get a better idea of how you are being shaped for your specific children.
And next year, Curriculum's Not Working Day could be less notable. But you can still take a walk with your kids to celebrate.
Save
Save
Save