Our listing of Washington, D.C. jobs and volunteer opportunities for homeschoolers is ordered alphabetically by city. If you would like to submit a Washington, D.C. co-op or academic resource, you may do so using the red button above.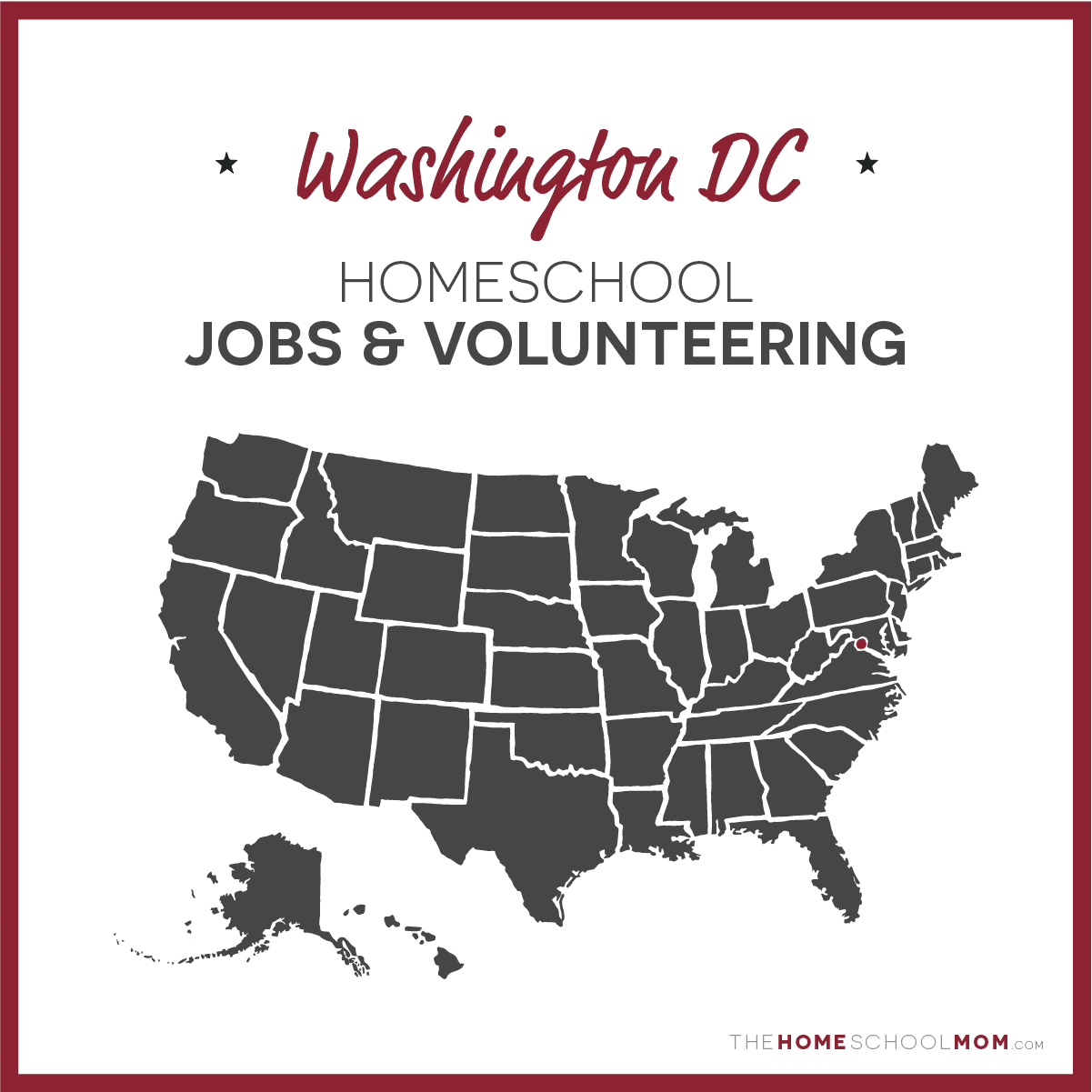 Submit a Local Resource
Youth For Understanding USA

Northwest Washington

A non-profit international educational organization with partners in more than 60 different countries, Youth For Understanding is one of the world's oldest, largest and most respected intercultural exchange programs. More than 275,000 students and their host families have benefited from the support and expertise of YFU. The YFU global network is united by the belief that full cultural immersion is the most effective means to gain the skills needed to thrive in an increasingly multicultural, interconnected and competitive global society. The global YFU network is united by the belief that curiosity about the world expands cultural awareness and acceptance of other ways to live, which leads to broader perspective and greater understanding. Selected to administer more government and corporate scholarships than any other high school exchange program, YFU has remained a trusted leader of intercultural exchange programs since 1951 because of its commitment to safety, reputation for quality, and exceptional support services. YFU's international exchange programs offer students the opportunity to see the world upload on our outbound study abroad programs, and for families to bring the world into their home by hosting an inbound international student. By hosting, you can give your family authentic exposure to not only a specific culture and language, but also broad, global thinking and international perspective! We're looking to send American homeschooled students abroad, as well as looking for host families to welcome international students into their home.
Aspiring Scientists Summer Internship Program

Virginia, D.C., Maryland

The George Mason University Aspiring Scientists Summer Internship Program was established in 2007 by Dr. Lance Liotta, Dr. Emanuel Petricoin III, Dr. Virginia Espina, and Amy Adams to give high school and undergraduate students, who have an interest in STEM, access to real-world, hands-on research. Students work one-on-one with faculty researchers at George Mason University and collaborating institutions using state-of-the-art technology to solve hypothesis driven questions in Biochemistry, Biodefense, Bioengineering, Bioinformatics, Chemistry, Computer Science, Cybersecurity, Earth Science, Environmental Science, Genomics, GeoInformation Science (GIS), Mathematical Modeling, Medicine, Nanotechnology, Neuroscience, Serious Game Design, Sports Medicine, Physics, and Proteomics. As part of the 7-9 week full-time training, students: Gain hands-on experience using cutting-edge sophisticated equipment and technologies, Develop and exercise scientific writing and communication skills Explore STEM career choices through discussion forums and meetings with role models Develop and exercise creative skills, crucial to performing innovative research Hard work often pays off with participants' names published in scientific journals and their work presented at scientific conferences. Applications are available in the fall and are due January 31st.
Age-In-Place, Seabury Resources for Aging

Washington, DC

Volunteer with Age-In-Place and provide critical support to help older adults age in place. Age-In-Place volunteers give the gift of free housecleaning and yard work, helping low to moderate older adults. Volunteering with Age-In-Place is a lot of fun. Both clients and volunteers always mention how much they love connecting with each other. Majority of clients are not be able to maintain their homes without volunteer services. Volunteering with Age-In-Place is a great way to bring learning to life. Clients have so much history and experience they are willing to share. Inter-generational service learning activities are proven to positively impact both the children and the older adult. Accepting volunteers as young as 12! Hours to volunteer are Tuesday to Saturday 9am to 12pm and/or 1pm to 4pm. Please contact the volunteer coordinator at ageinplace@seaburyresources.org with the dates and times you are interested in.