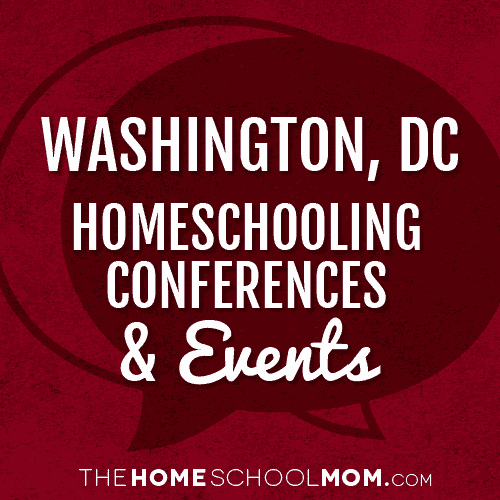 Homeschool conventions are a great place to find encouragement, motivation, and inspiration. Before heading out to the Washington, D.C. homeschool conventions listed below, read about how to make the most of conventions.
Our listing of Washington, D.C. conventions and other homeschool events is ordered by date with ongoing events listed first. If you would like to submit a Washington, D.C. homeschool convention or event, you may do so using the red button above.
National Fossil Day at the National MallWashington D.C.
October 16, 2019
Come enjoy a National Fossil Day celebration experience at the National Mall where nine National Fossil Day Partners will be hosting activities and exhibits.Partner activities include:Natio...
Promoting Resilience, Motivation, and Social CompetenceRockville
October 19, 2019
The 6th annual Innovators in Education Conference 2019 will focus on how identifying the brain-based strengths and challenges of children and teens translates into designing targeted, and consequen...
US Science and Engineering FestivalWashington, DC
April 25, 2020 - April 26, 2020
The mission is to stimulate and sustain the interest of our nation's youth in science, technology, engineering and math (STEM) by producing and presenting the most compelling, exciting, and educati...