Homeschooling is regulated at the state level, so connecting with local homeschoolers is an important step to start homeschooling in Washington, D.C.. Find the Washington, D.C. homeschool groups closest to you and get connected with your local homeschooling community, learn about the homeschool requirements in Washington, D.C., and discover the co-ops, classes, sports and arts opportunities, and social get-togethers in your area.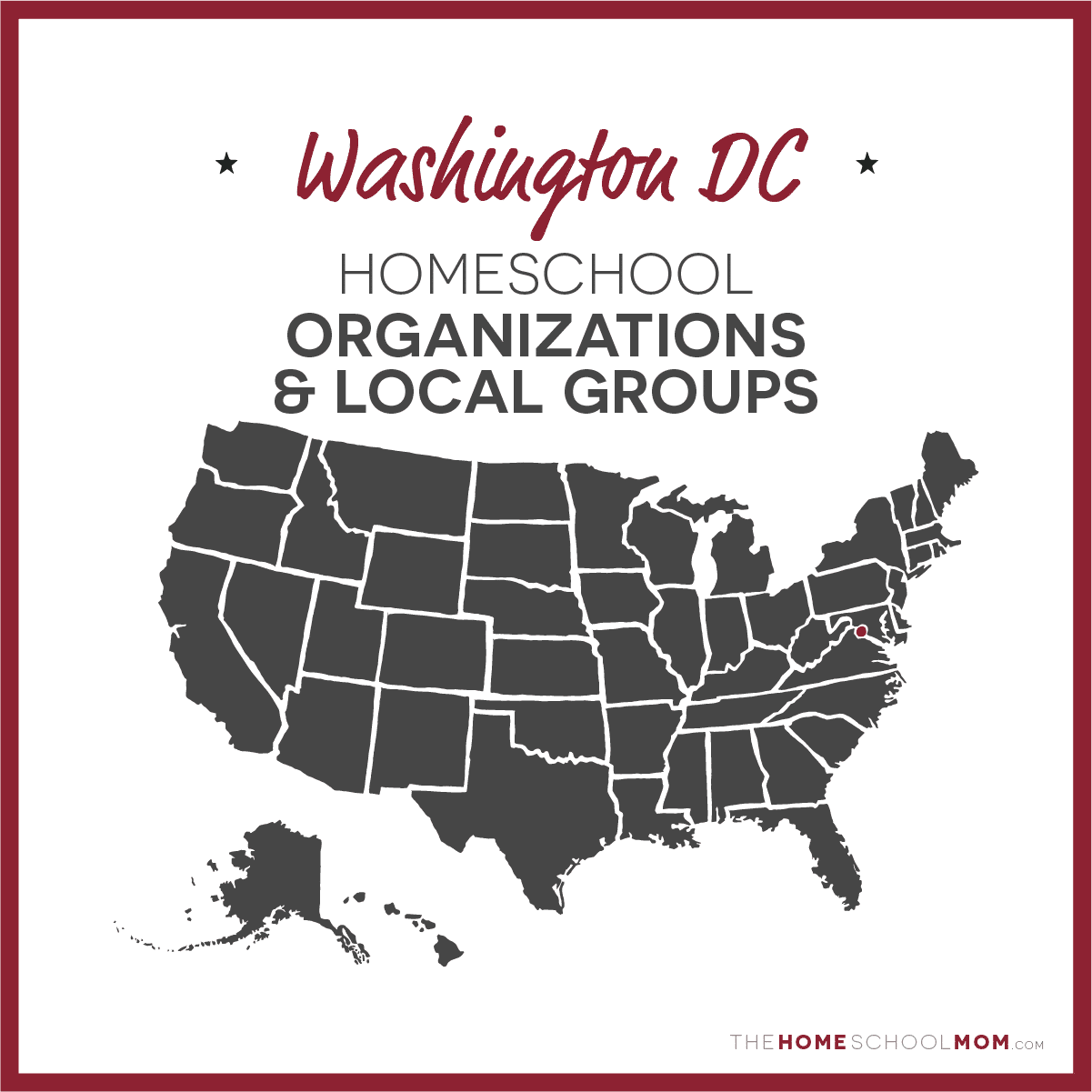 Submit a Local Resource
Jump to: State Organizations | Local Groups
Our listing of Washington, D.C. state organizations and local homeschool groups is ordered alphabetically by city, with statewide organizations listed first. If you would like to submit a group, you may do so using the red button above.
Washington, D.C. Homeschool Organizations (Statewide)
No state organization information found for Washington, D.C..
Washington, D.C. Local Homeschool Groups
Art With Mrs. Jaynie

Harrisonburg

Art with Mrs. Jaynie teaches in-person pod learning art classes to kiddos in and around the Harrisonburg, VA area. She will bring all the art supplies you need to complete art projects ranging from drawing, to painting, to clay. In-person classes are for small groups of students together for weekly or bi-weekly art classes. Additionally, she teaches virtual homeschool art curriculum, where she will ship supplies to individuals around the country. In-person and virtual classes area available from PreK- High School students.
Expressive Therapy Center - Social Skills Support Groups

Rockville,MD and Washington,DC

In groups of 3-7 members, preschoolers through adolescents who are having difficulty in social situations work on communication skills, self-esteem, expressing feelings and learning how to read both verbal and nonverbal social cues. Groups utilize role-playing, art, games, relaxation, music and traditional therapeutic techniques. Facilitators are Licensed Psychologists, Social Workers, Movement and Art Therapists. Multiple Locations in Maryland and Virginia.

Expressive Therapy Center - Social Skills Support Groups details
Sankofa Homeschool Community

Washington

Sankofa is a community of homeschooling families of color who want to grow, learn, and build together. We are dedicated to creating a rich, supportive homeschool village through a combination of social outlets, field trips, and the sharing of resources. Sankofa Homeschool Collective Classes are held on Fridays at: Ft. Chaplin Community Center, 4212 East Capitol St. NE Washington, DC 20019
JBAB Home Educators

Washington

JBAB Home Educators is a homeschool support group for military families living in the greater DC area that offers a variety of activities for its members. We welcome homeschool families from every branch of the military, DHS, and Coast Guard, whether you are active duty, reserve, or retired. If you have access to Joint Base Anacostia-Bolling,