Our listing of Oklahoma conventions and other homeschool events is ordered by date with ongoing events listed first. If you would like to submit a Oklahoma homeschool convention or event, you may do so using the red button below.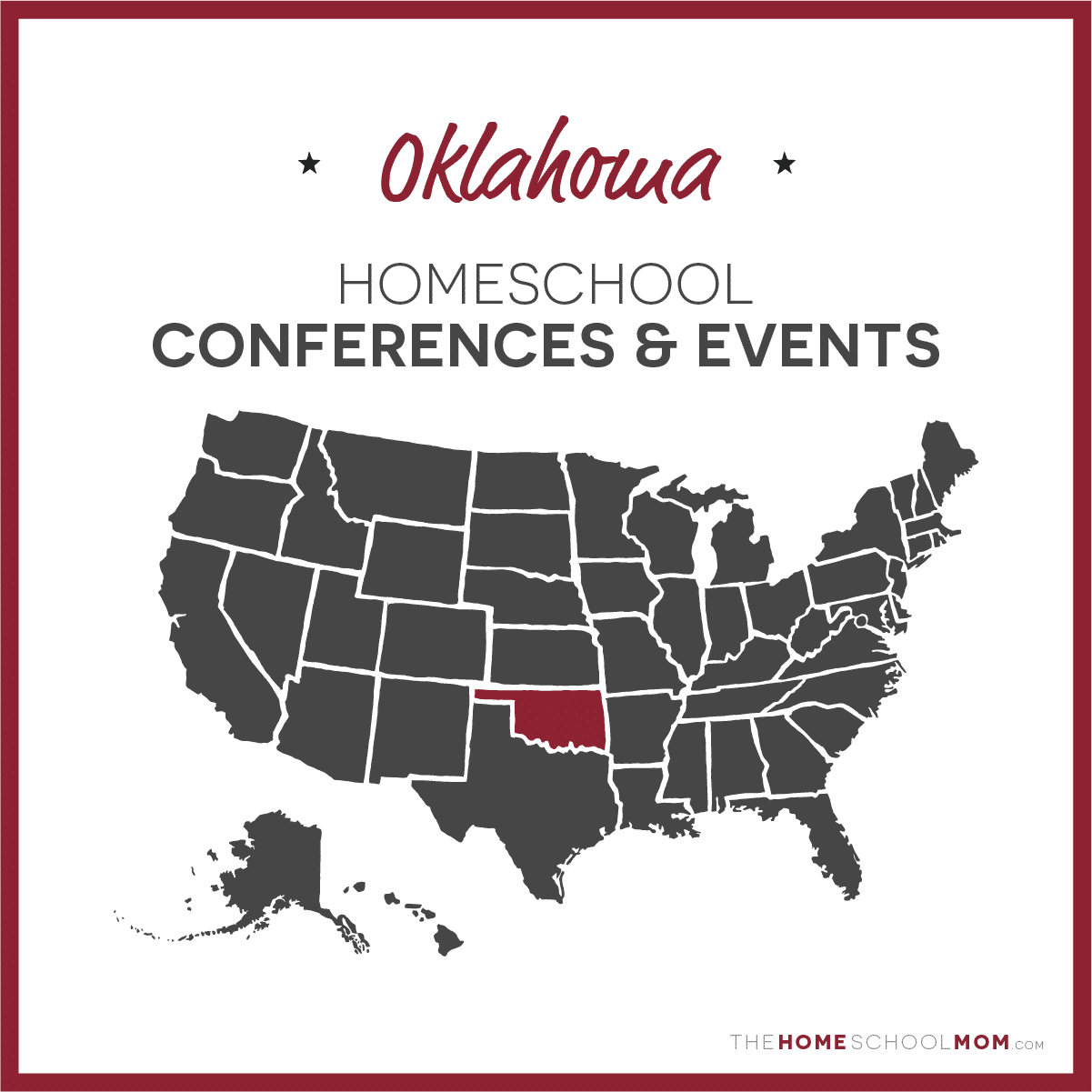 Submit a Local Resource
Homeschool conventions are a great place to find encouragement, motivation, and inspiration. Before heading out to the Oklahoma homeschool conventions listed below, read about how to make the most of conventions.
Shepherd's Cross Pumpkin Festival

Claremore

September 23, 2023 - November 4, 2023

Shepherd's Cross Pumpkin Festival is a harvest celebration held at an authentic working farm, just north of Claremore Oklahoma on Scenic Route 66. Come to the farm and enjoy the peace of a few hours spent in the country. Enjoy wholesome fun for the entire family including over 50 activities, a hay maze, festive outdoor & indoor games, farm animal petting barn, farm demonstrations and fall story time. The farm's focus is educational, mingled with fall festive fun. Held annually the last weekend in September thru the first weekend in November.
Woolly Weekend at Shepherd's Cross

Claremore

April 25, 2024 - April 27, 2024

Last Weekend in April 10:00 am - 7:00 pm Annual Summer "Make Over" or Haircut for the Sheep & An Authentic Sheep-to-Shawl Event ​ Did you know that sheep must be shorn every year? Sheep grow a nice long winter coat, and in preparation for the heat of the summer, the shepherd lovingly and laboriously gives them a shearing - a haircut. They would suffer heat prostration amongst other ailments if they were not shorn each year. In giving the sheep a shearing, the shepherd demonstrates his love for the sheep. Did you know that sheep can be shorn standing or sitting? We shear our sheep "sitting." Sheep naturally relax when in the sitting position. This is the way sheep are shorn all over the world, and throughout history. This reminds us of our Lord Jesus, in the reference from Isaiah 53, "Like a sheep before the shearers is silent, so the Lord went to the cross on our behalf." ​ See the shearing every 30 minutes on all three days. Experience the shepherds and shepherdesses shearing. This is not a speed competition, but the work of real, working, caring shepherds. Watch as the wool is shorn from the sheep (a simple haircut!), and is washed, spun, and woven into usable products - a shawl or other wool product - right before your eyes. This is an authentic sheep-to-shawl event, one of only a few such events in the world, in which the first wool shorn during the weekend is actually made into a finished product that same weekend. Woolly Weekend will proceed even in the event of rain Demonstrations throughout the day include spinning wheels, carding, weaving on looms, felting, drop spindling, knitting, crochet This is our Easter event. Enjoy a peaceful respite at the farm - hang out and watch the sheep graze Farm Museum, Silo, Wool Mill, Bible Garden, Shepherd's Shop & Farm Animal Barn petting area will be available Children's Activities - include wool sheep making, weaving, games & coloring; woolly sheep take-home craft. Short Course Fiber Classes - learn drop spindling, felting or hand carding. Please call or email to pre-register. Classes fill quickly. Help make one of the shawls! Be a part of the team. Suggested donation of $5 per person