Jump to: Homeschool Co-ops | Homeschooling Classes & Academic Enrichment
Looking for someone to teach physics to your teen? Need a way to avoid teaching algebra? Want to enroll your Kindergartener in a co-op for social time? Homeschool classes and co-ops are a great way to spend time with other homeschoolers and skill-share with other homeschool parents.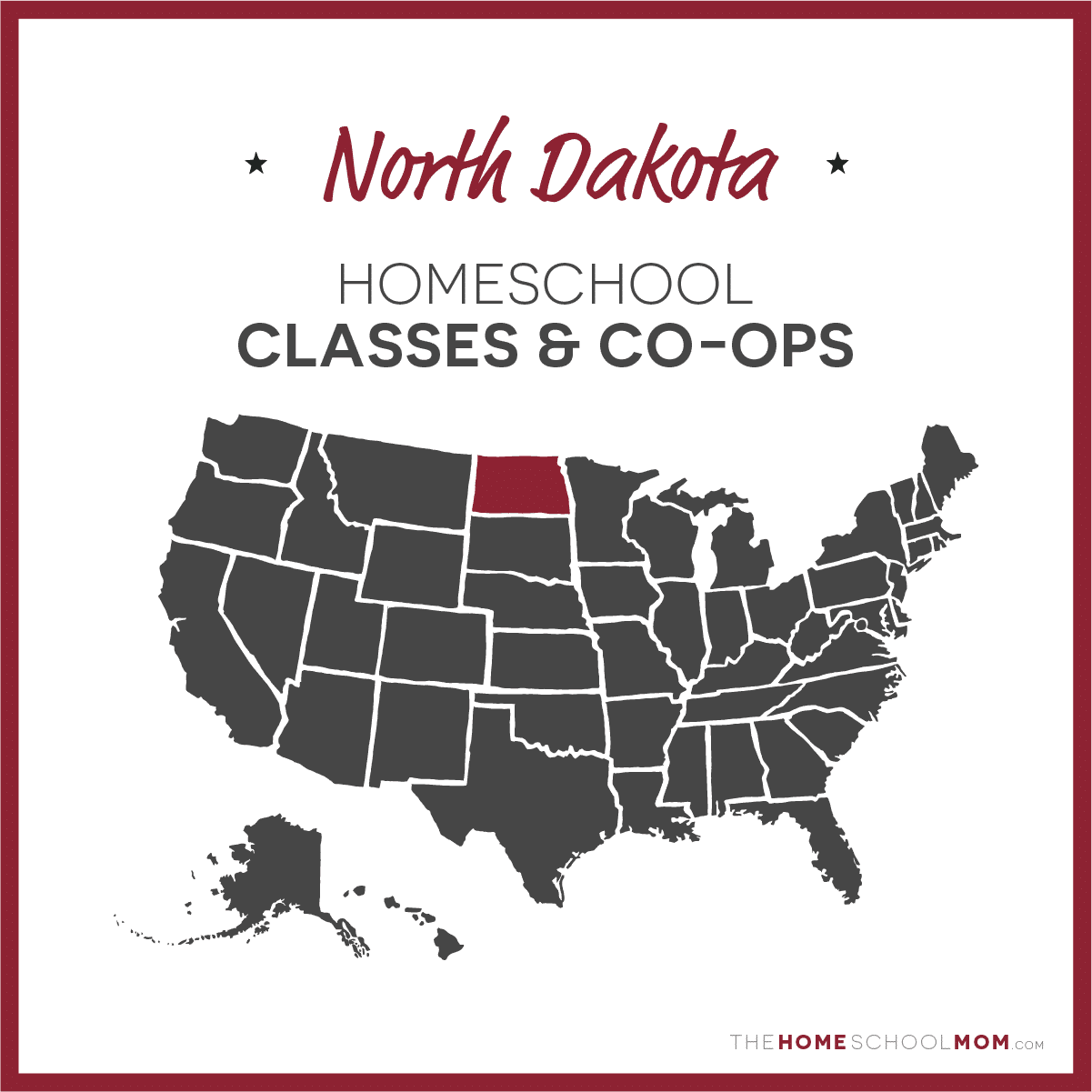 Submit a Local Resource
Our listing of North Dakota co-ops and academic classes for homeschoolers is ordered alphabetically by city, with co-ops in the first section and all other academic resources below. If you would like to submit a North Dakota co-op or academic resource, you may do so using the red button above.
North Dakota Homeschooling Co-ops
No co-op information found for North Dakota.
North Dakota Homeschooling Classes & Academic Enrichment
Bison BestFargo
BEST (Boosting Engineering Science and Technology) is a non-profit volunteer based program organization whose mission is to inspire students to pursue careers in engineering, science and technology through participati...
North Dakota Center for Distance LearningNorth Dakota Statewide
The North Dakota Center for Distance Education (ND CDE) is a non-profit distance education high school that has been providing educational opportunities to students around the world for over 72 years. Currently, we of...
North Dakota Classical ConversationsNorth Dakota Statewide
CC is a national homeschooling program that uses a Bible based curriculum taught in a christian, classical tradition. Classes are geared for age 4 through high school.
Empower.ed Writing CourseRogers
Eileen Carlin, is a university instructor with 10+ years of experience. She teaches for several universities and has developed an easy to use, online writing course that students can access 24/7. The course includes p...
Go to...