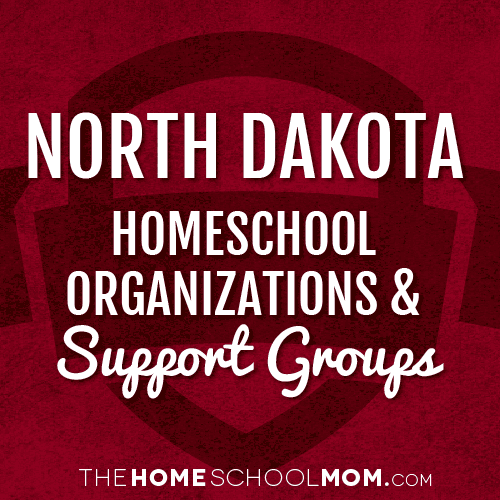 Since homeschooling is regulated at the state level, connecting with local homeschoolers is an important step to start homeschooling in North Dakota. State homeschool organizations and local homeschool groups are not just a good place to learn the specifics of legally homeschooling in North Dakota—they can also help you to get connected with the local homeschooling community. Many homeschool groups offer co-ops, classes, sports and arts opportunities, and social get-togethers.
Our listing of North Dakota state organizations and local homeschool groups is ordered alphabetically by city, with statewide organizations listed first. If you would like to submit a group, you may do so using the red button above.
Use the secondary navigation menu above to quickly make your way to pages for North Dakota state organizations, local homeschool groups, classes, co-ops, field trips, and more.
North Dakota Homeschool Organizations
North Dakota Home School AssociationNorth Dakota Statewide
A Christian Homeschooling organization
Homeschooling in North DakotaNorth Dakota Statewide
Parents around the country are choosing homeschooling as a great option for the education of their children. Homeschooling in North Dakota is growing as well. The wealth of information about homesc...
North Dakota Local Homeschool Groups
Bismarck/Mandan Homeschool Support GroupBismarck
NDHSA Support GroupsNorth Dakota Statewide
A Christian Homeschooling organization
Local & State Support GroupsNorth Dakota Statewide
From Homeschooling in North Dakota