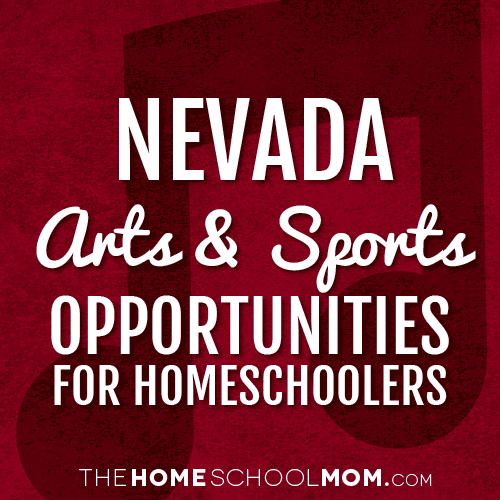 In addition to the opportunity to get out of the house and socialize, homeschool sports and arts programs can offer long-term benefits by developing characteristics like leadership, self-confidence, perserverance, and self-esteem. Many organizations and businesses have opportunities specifically for homeschoolers, while others invite homeschoolers to participate in their regular programs.
Not sure how to choose activity/activities for your children? Read how Rebecca narrows down the choice of extra-curricular activities.
Below is a list of homeschool sports and arts programs in New Hampshire listed alphabetically by city, with arts resources in the first section and sports resources below. If you would like to submit a New Hampshire arts or sports resource, you may do so using the red button above.
Use the secondary navigation menu above to quickly make your way to pages for New Hampshire state organizations, local homeschool groups, classes, co-ops, field trips, and more.
Homeschool Arts Opportunities in New Hampshire
Student-Centered Music ProgramsAmherst, NH and surrounding towns
Susan Joy, your Music Teacher's Teacher, offers study of Violin, Cello, Piano, Voice, and Guitar, as well as Composition and Songwriting. This is an age-appropriate individual program designed to ...
Contra DancingConcord, Deerfield, Dover, Kingston, Londonderry, Manchester, Milford, Nelson, Peterborough, etc.
Very friendly traditional social folk dancing appropriate for all age, experience, and energy levels. Dances happen year-round at numerous locations across the state (and the country).
Ballet for homeschoolersDover/Seacoast
Ballet for Homeschoolers is being offered for all ages at Northeastern Ballet Theatre's Dover studio in The McConnell Center. Northeastern Ballet Theatre is not a recital-driven or competition sc...
Studio Art ClassesHampton Falls
Ongoing youth and adult classes are offered in drawing, painting, and mixed media.
Wild Salamander Creative Arts CenterHollis
The Wild Salamander Creative Arts Center is a locally owned business with roots in the community and a desire to become the gathering place for letting a creative spirit run wild. The primary missi...
F.A.I.T.H – Fine Arts Integrated Through HistoryLitchfield
This Christ-centered, fine arts exposure program is offered at FAITH on Tuesday afternoons. History is taught both as an individual subject, as well as being integrated into music, art, and drama ...
Music Lesson's All DayManchester
Music lesson Programs for home school students. Please register by calling us at (603) 836-7953
Cello and Violin lessonsUpper Valley, Lyme & Plainfield NH
Private Cello and Violin Lessons from a professional concert cellist from NY who will be coming to Lyme and Plainfield NH Monday and Tuesday mornings and early afternoons. Lessons will be in person...
Homeschool Sports Opportunities in New Hampshire
National Karate InstituteSalem
National Karate Institute offers day and evening martial art classes for homeschoolers. Students work a mind, body and emotion enhancement while also confirming core family values such as honesty ...