Homeschooling is regulated at the state level, so connecting with local homeschoolers is an important step to start homeschooling in Nevada. Find the Nevada homeschool groups closest to you and get connected with your local homeschooling community, learn about the homeschool requirements in Nevada, and discover the co-ops, classes, sports and arts opportunities, and social get-togethers in your area.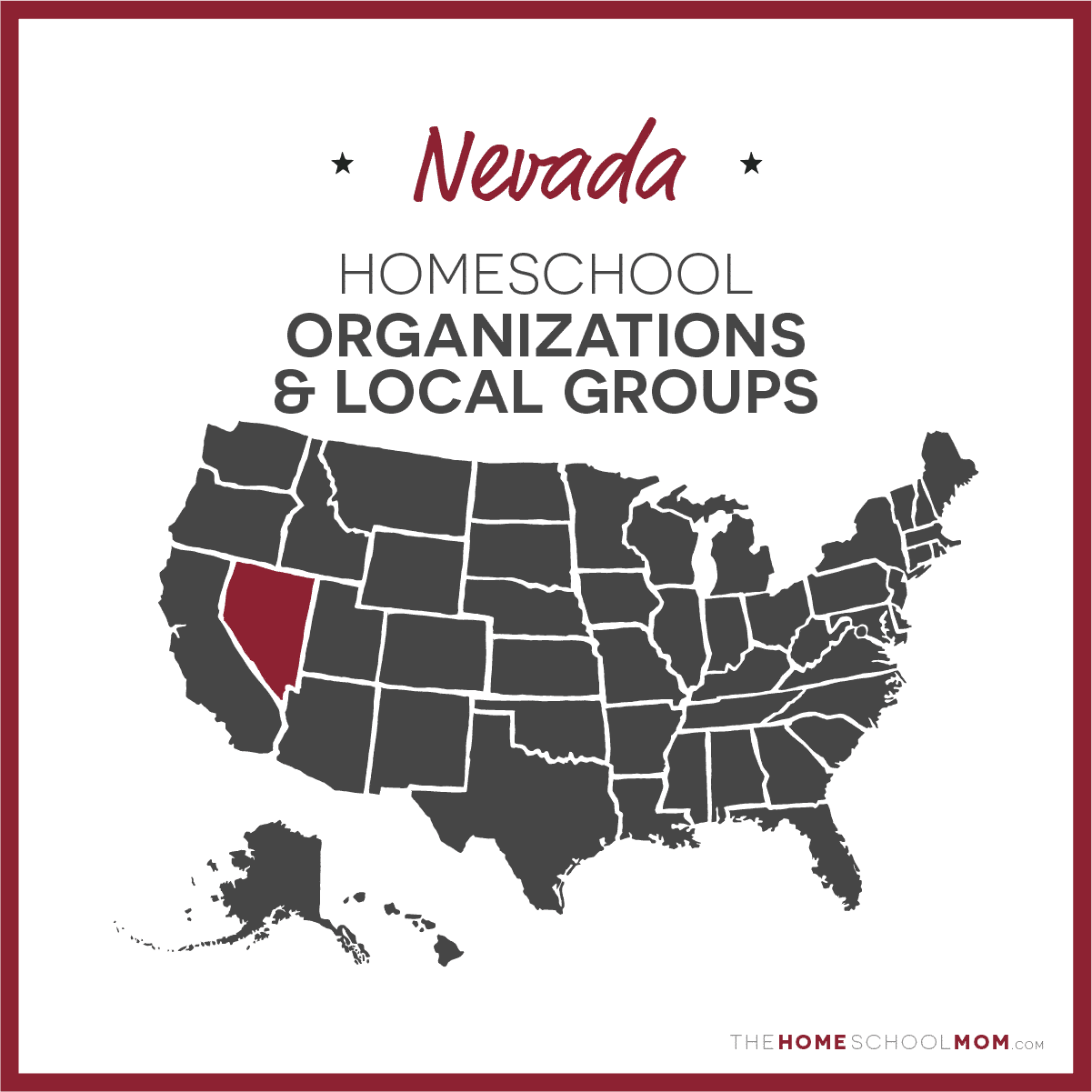 Submit a Local Resource
Jump to: State Organizations | Local Groups
Our listing of Nevada state organizations and local homeschool groups is ordered alphabetically by city, with statewide organizations listed first. If you would like to submit a group, you may do so using the red button above.
Nevada Homeschool Organizations (Statewide)
Nevada Homeschool Network

Nevada Statewide

NHN strives to advocate for homeschooling and to look out for the freedom of each family to educate their own children as they see best. It is our intent to respond to the wishes, concerns and interests of the homeschooling community, and to report on legislative, legal and other matters relevant to homeschooling and family education.
Northern Nevada Home Schools (NNHS)

Northern Nevada

A non-profit organization established to support and encourage home school parents in the Northern Nevada Region.
Nevada Local Homeschool Groups
Training Up Arrows Homeschool Group

Henderson

This group is open to Bible believing Christian families. All members must be conservative in their political beliefs too. We are a group of families that desire the same environment for our families, a safe godly place for our children to come and socialize together. We meet in Henderson and across Las Vegas, NV. Our group is children of all ages, from preschool to high school though our main focus is on school aged children. If you are new to homeschooling, wonderful seasoned homeschoolers are here to encourage and help make this an easy road for you and your children. ​ We offer: ​Sports Day, Field Trips, Park Days, Hikes, Mom's Tea, Teen Movie & Game Nights, Family Parties, Service Projects, Co-Op Classes, Old English Dances, Teen Purity Classes, High School Graduations Ceremonies, Yearly City Wide Curriculum & Craft Sales, Support for New Homeschoolers and much more...
Henderson Homeschool Explorers

Henderson, Boulder City, south Clark County

A group open to all homeschooling families with a focus on those living in Henderson and other nearby south valley communities (e.g., Southern Highlands). The vision of this support group is to have regular park days in Henderson where kids can get to know some of the same kids each week and where adults can receive and offer support as homeschooling parents by fostering friendships at those park days. Additional activities outside of park days are planned.
Henderson Christian Homeschoolers

Henderson/Las Vegas

Open to Evangelical Christian Homeschooling families. This group meets weekly with activities such as park days, field trips, skate days, and chess club. This group also offers formal high school graduations, and dances. This group has a large amount of teenaged kids and many other children of various ages (focusing on school aged kids but younger siblings are welcomed). Co-op classes are available, admission is limited to members of Henderson Christian Homeschoolers Group.
Home Schools United-Vegas Valley

Las Vegas

Nevada Home Schools, Inc. (doing buisiness as Home Schools United-Vegas Valley), is an all volunteer non-profit educational support group. HSU-VV is not affiliated with any one religious or political organization. Our main purpose is to help any and all home schooling families with support and information.
CHIEFS Christian Homeschool

Las Vegas

CHIEFS Christian Homeschool offers monthly field trips, a writing inspiration program, Co-ops, park days, holiday socials are events, parent meetings, and monthly teen events.
Eagles Homeschool Group LV

Las Vegas

EAGLES Homeschool Group LV seeks to support Christian families as they educate their children at home. We believe that together is better, and we strive to create a community of unity. Whether you are new to homeschooling, a seasoned pro, or just curious about what homeschooling is all about, we would love to offer support and join you on this journey. You are not alone! In order to best serve our families, our events are categorized by age group or event type: Elementary (ages 5-10), Tweens (ages 11-13), Teens (ages 14-18), Special Events (dances, used curriculum sale, etc), & Family Events (usually at two events per year, sometimes more) We offer the following: Weekly PE classes, Park Days, Holiday Parties, Dances, Field Trips & Activities, Moms Nights Out, Graduation Ceremony, and Co-op Classes.
Northern Nevada Home Schools,Inc. - Support Groups

Nevada Statewide

NNHS publishes a list of support groups as a courtesy and service.
Nevada Homeschool Network Support Groups & Info

Nevada Statewide