Homeschooling is regulated at the state level, so connecting with local homeschoolers is an important step to start homeschooling in Nevada. Find the Nevada homeschool groups closest to you and get connected with your local homeschooling community, learn about the homeschool requirements in Nevada, and discover the co-ops, classes, sports and arts opportunities, and social get-togethers in your area.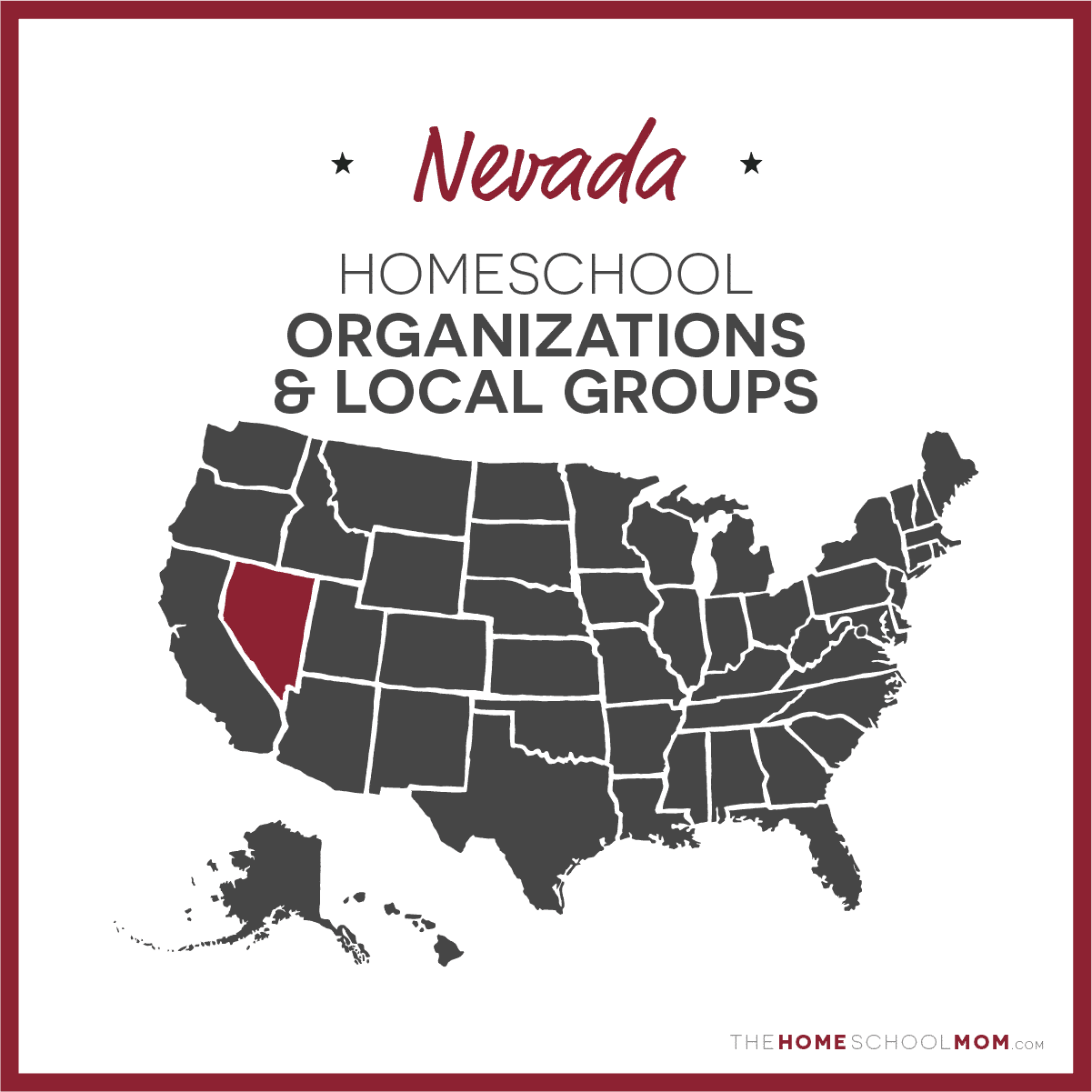 Submit a Local Resource
Jump to: State Organizations | Local Groups
Our listing of Nevada state organizations and local homeschool groups is ordered alphabetically by city, with statewide organizations listed first. If you would like to submit a group, you may do so using the red button above.
Nevada Homeschool Organizations (Statewide)
Nevada Homeschool NetworkNevada Statewide
NHN strives to advocate for homeschooling and to look out for the freedom of each family to educate their own children as they see best. It is our intent to respond to the wishes, concerns and inte... [Read more...]
Nevada Local Homeschool Groups
Training Up Arrows Homeschool GroupHenderson
This group is open to Bible believing Christian families. All members must be conservative in their political beliefs too. We are a group of families that desire the same environment for our famili... [Read more...]
Las Vegas & Henderson HomeschoolersHenderson and SE Las Vegas
Homeschooling here in Vegas is not as scary as it first seems. There are a lot of great groups and people doing it. Once you get "hooked up", you will not feel so nervous! [Read more...]
Henderson Homeschool ExplorersHenderson, Boulder City, south Clark County
A group open to all homeschooling families with a focus on those living in Henderson and other nearby south valley communities (e.g., Southern Highlands). The vision of this support group is to hav... [Read more...]
Henderson Christian HomeschoolersHenderson/Las Vegas
Open to Evangelical Christian Homeschooling families. This group meets weekly with activities such as park days, field trips, skate days, and chess club. This group also offers formal high school g... [Read more...]
Home Schools United-Vegas ValleyLas Vegas
Nevada Home Schools, Inc. (doing buisiness as Home Schools United-Vegas Valley), is an all volunteer non-profit educational support group. HSU-VV is not affiliated with any one religious or politic... [Read more...]
CHIEFS Christian HomeschoolLas Vegas
CHIEFS Christian Homeschool offers monthly field trips, a writing inspiration program, Co-ops, park days, holiday socials are events, parent meetings, and monthly teen events. [Read more...]
Eagles Homeschool Group LVLas Vegas
EAGLES Homeschool Group is a ministry of Canyon Ridge Christian Church and seeks to support families as they educate their children at home. We believe that together is better, and we strive to cre... [Read more...]
Go to Nevada...