TheHomeSchoolMom's local resource listings are sponsored by Time4Learning, where you can find resources, support groups, test prep info, and more.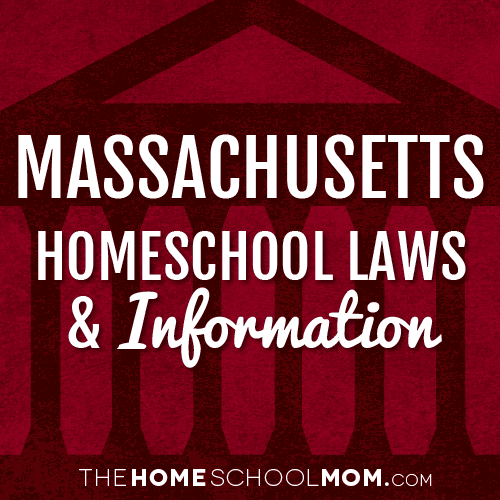 Massachusetts Homeschool Information
Homeschooling is a great choice for families in Massachusetts! Find out how to homeschool, what the homeschool requirements are for Massachusetts residents, connect with local homeschoolers, find nearby classes and co-ops, discover field trip destinations, and much more.
Massachusetts Homeschool Legalities
Homeschooling is regulated at the state level and changes may be made to the relevant statutes at any time. Always consult the actual state code (which is usually online at your state's official website) for the most up to date and accurate legal information with regard to homeschooling. Also keep in mind that interpretations of the code—whether provided by school districts or homeschool groups—can be helpful, but may or may not be an accurate reflection of the law. Always combine interpretations with your own reading of the statute itself.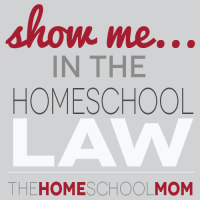 A quick note about sticking to what the law requires.
The "Show Me" Letter - Many an uninformed (or informed but overzealous) school administration official has asked local homeschoolers for more documentation than the state homeschool law requires. In The "Show Me" Letter, Shay Seaborne relates her experience with an overzealous official and how knowing the law and being polite but firm is often all it takes to educate local officials. A "must read" for new homeschoolers!
Although we try to keep our links up to date, state laws change regularly. The information at the links provided below contain information that may or may not be current.
Massachusetts Laws Regulating Home Education
From Homeschooling in Massachusetts.com
Summaries of State Homeschooling Laws
From Homeschooling in Massachusetts.com
Official Requirements to Homeschool in Massachusetts
From MHLA.org
Massachusetts Resource Pages & Places
High School Success and College AdmissionBarnstable, Cape Cod and South Shore of Massachusetts
This is a college resource led by a retired 25-year school counselor with home school experience. The service is available monthly or weekly to provide support and direction to homeschool high scho...
Massachusetts HomeschoolingMassachusetts Statewide
Helpful Information, Links & Tips for Homeschoolers in Massachusetts
Time4Learning Parent Discussion Forum – MassachusettsMassachusetts Statewide
Discussions and Resources for Massachusetts Homeschoolers