Jump to: Homeschool Co-ops | Homeschooling Classes & Academic Enrichment
Looking for someone to teach physics to your teen? Need a way to avoid teaching algebra? Want to enroll your Kindergartener in a co-op for social time? Homeschool classes and co-ops are a great way to spend time with other homeschoolers and skill-share with other homeschool parents.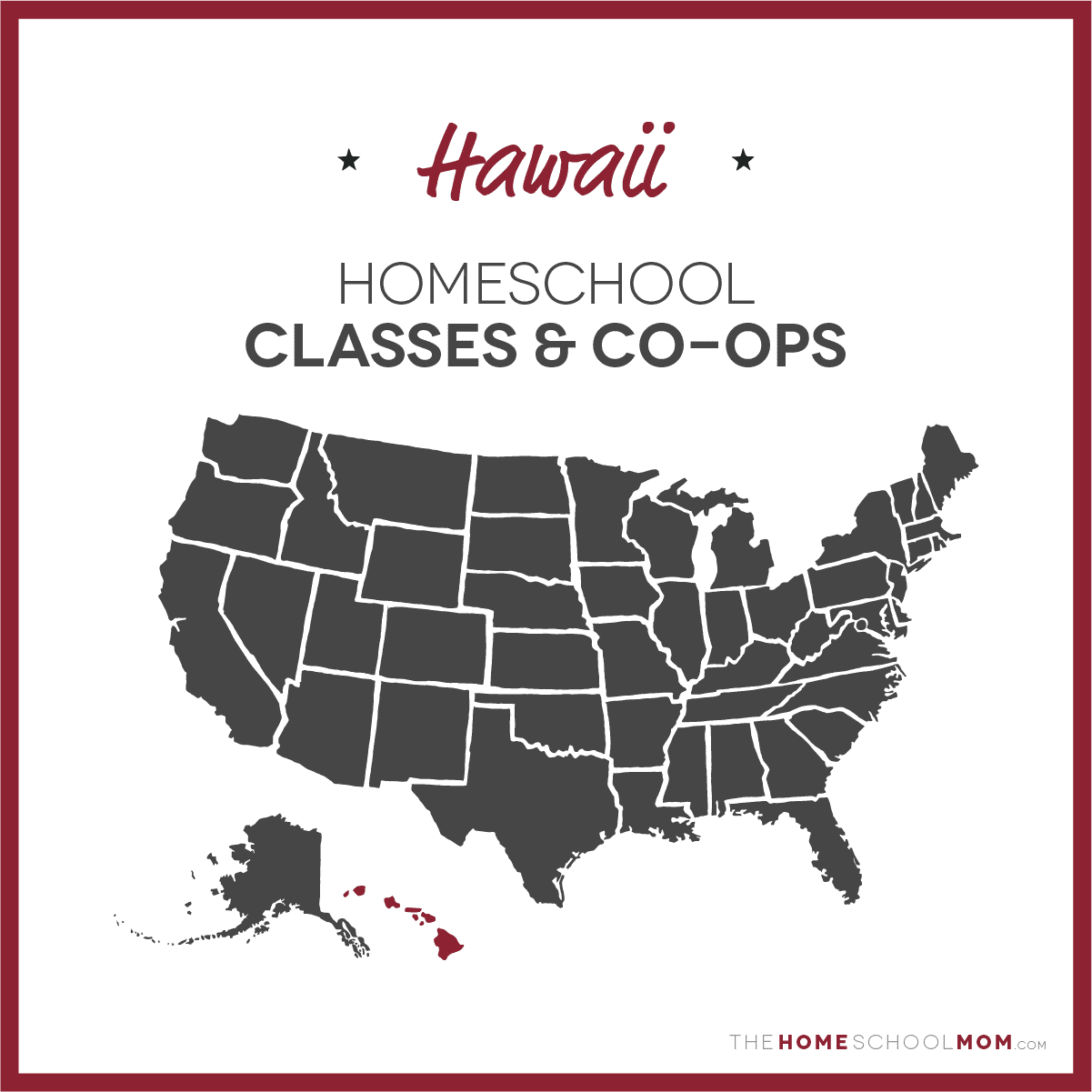 Submit a Local Resource
Our listing of Hawaii co-ops and academic classes for homeschoolers is ordered alphabetically by city, with co-ops in the first section and all other academic resources below. If you would like to submit a Hawaii co-op or academic resource, you may do so using the red button above.
Hawaii Homeschooling Co-ops
Ohana Homeschool CooperativeKapaau, Hawaii
'Ohana Homeschool Cooperative provides a safe, loving environment for young children, preschool through third grade. Children learn through art, outdoor activities, baking, music, hula, imaginative...
Hawaii Homeschooling Classes & Academic Enrichment
MathVantageHonolulu
The MathVantage can be an excellent addition to homeschooling education. Parents are struggling with ineffective Math online courses or they can't afford private math teachers. Prof. Patrick Cheval...[Read more...]
Lindamood-Bell Learning ProcessesKahului-Maui
Lindamood-Bell Learning Processes is an organization providing instruction in reading, comprehension, and math, and is successful with those previously diagnosed with dyslexia, hyperlexia, ADHD, an...[Read more...]
RAI Hawaii LLCKailua
Robot Assisted Instruction programs in early academic and social skills instruction, and basic coding for children in grades pre-K to 3rd grade! We currently have 2 robots that can teach small grou...[Read more...]
Forest Trail Academy is a online school for K-12. National accreditation with graduates in the top universities. Offers a private school experience with a reasonable tuition. Committed certified te...[Read more...]
Crewton Ramone's House of MathMaui
On going classes for math. Specializing in Algebra but all ages welcome. Have experience with "special needs" students. I am a master trainer with Mortensen Math. Familiar with most curricula, incl...[Read more...]
Go to Hawaii...