You've already figured out you're the learning coach, the school lunch provider, the purchasing agent, the bus driver, the guidance counselor, and the referee. What role might you have missed identifying for yourself?
Homeschool networker! You are the "Be On the Look Out" person for all things "homeschool" for your family.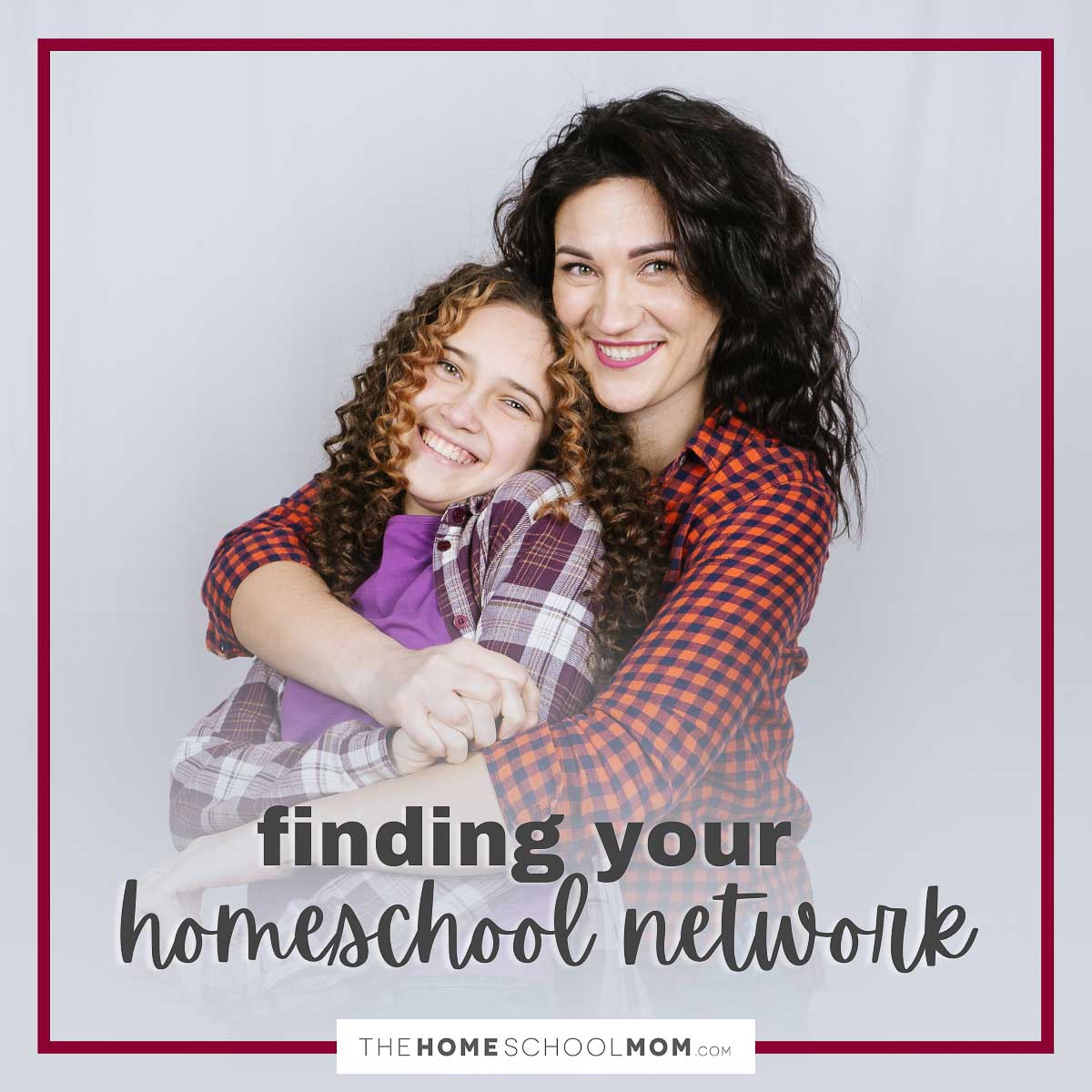 Jump to:
Your networking will make your homeschool run more smoothly and reward you with enriching opportunities for your children. You'll be setting the stage for homeschool friendships—for your kiddos and yourself.
You never know when you are going to run across the right karate instructor you'll want to use next year or the homeschool mom who hosts the best curriculum swaps.
As homeschool networker, Be On the Look Out for people and resources who can keep your homeschooling stoked.
This is challenging. Many of us are used to having the built-in social opportunities, enrichments, and school clubs of public ed. We may feel let down when new best friends don't emerge from the homeschool fabric. We may be suddenly surprised by a fourth grader declaring she wants to learn Latin. We may need to identify an end-of-year evaluator. Your teen may need references for a job or college application.
It's easy to underestimate the importance of communicating with other homeschooling parents and keeping track of potential resources. We've got the curriculum picked out and the school supplies purchased without realizing we also need to prioritize parental networking.
7 Places to Look for Your Homeschool Network
Social media

On Facebook

Search for your city, county, or region's name with "homeschool" to find an online group
Search for your homeschooling style (Unschooling, Montessori, Waldorf, Eclectic, etc.)

Homeschool conferences and conventions
In person meet-ups in your community

Homeschool park days have a low barrier to participation.
Visit homeschool groups and co-ops

Your library

Ask your librarian who the homeschoolers are
Attend homeschool meetups at your library

Curriculum stores and bookstores
Homeschooling organizations

Check for state and local listings
Volunteer for a small job for your state org

Cultural and educational institutions and events in your community

Universities are a great resource
Museums and historical sites have great people and programs
7 Keys to Building Your Homeschool Network
The keys to networking for homeschooling are the same as any other kind of networking.
Put yourself in the way of groups and people with experience

Attend, volunteer, ask questions
Find the "super networkers" who run groups and keep things going; follow them!
Talk and text with people
Listen to people
Keep notes and contact info
Read and participate on social media
Contribute your own information and resource ideas—pay it back!
Consider starting a park day, parents' night out, or homeschool group to fill a niche in your area
Networking is a big part of many careers, and networking is a big part of the job of being a homeschooling parent as well. Like in any other field, networking on behalf of your homeschool family does take time and effort. That said, do invest in networking. The payoff will come when you find the right curriculum, the right soccer league, the right homeschool group—because of the recommendations and leads you have networked into place.