Dreaming of a great homeschool room?
Or dreaming of re-purposing the great homeschool room you rarely use?
This is the time of year that new and experienced homeschoolers consider the all important physical environment for homeschooling.
Veteran homeschoolers will ardently tell you that you do or don't need a specific room or space that is used only for learning at home.
In your own mind, you may have already decided you do or don't need a homeschool room.
What's the actual, factual truth?
It depends.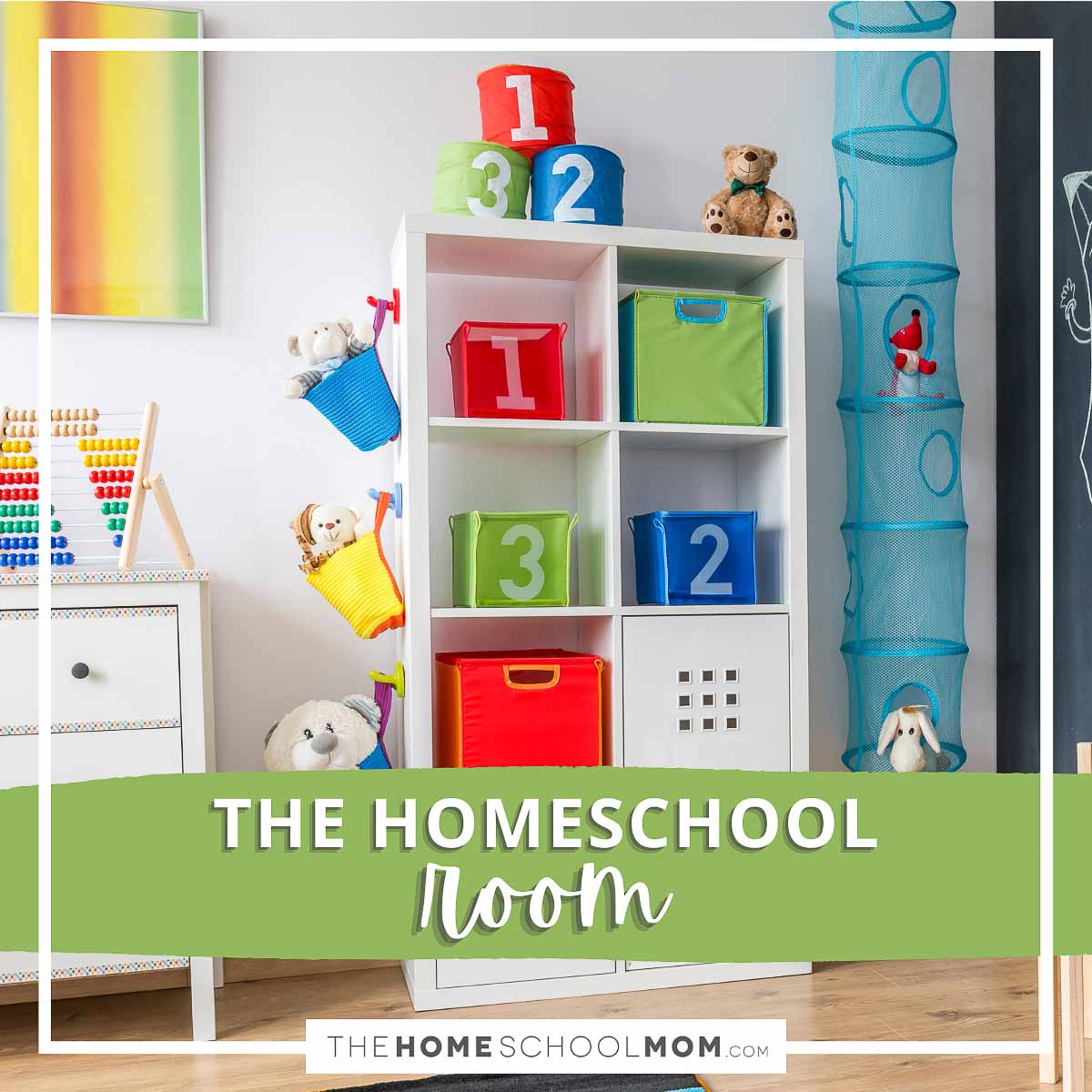 Your situation matters
Here are some things to consider as you ponder the homeschool room question...
What are the kids used to? Most experienced homeschoolers do find little need for a room that is set up like a classroom, with miniature school desks set up in a row. That said, some kids transitioning from school may find the structure welcoming or comforting in the first months and even prefer that set-up for a longer term.
Are you trying to contain "school stuff"? Many homeschooling parents like the idea of having a room for the "school part of the day" off the main flow of the house, so "school stuff isn't everywhere."
Is learning part of life all day? Still others find they and their kids prefer the coziness of learning together in the main part of the house, so school and life aren't separated. They may not have a designated "school part of the day," so they find that the "homeschool room" they lovingly prepared and financially invested in is ignored.
Do you need a school room and other areas? And some parents like the storage that a "school room" provides, but find they and the kids still put the microscope on the kitchen table when it's time to look for invisible rotifers from the bird bath water. I know. 
My advice is, don't be certain you need a designated homeschool room, and for sure, don't let the lack of such a space in your home nix your decision to homeschool.
Plenty of people homeschool without a school room, in small apartments where most of the space does double and triple duty. Homeschooling can fit, too!
But also... don't be sure you couldn't benefit from a homeschool room if you have the space and inclination to try it.
Your needs may change
Understand that how you use a homeschool room may morph over a few years as you hit your stride. Homeschool rooms are great for containing educational resources, leaving projects "out" to come back to, and importantly, all the bookshelves.
My most successful homeschool setups were either in the main parts of our home (read alouds on the couch; writing and math at the kitchen table) or in homeschool rooms that I set up as "family rooms plus." So, we had cozy seating, TV and video games, computers, and a lot of shelves, storage, and homeschool accouterments.
We moved a lot while homeschooling, so I had a lot of opportunities to set up different spaces while homeschooling, and we laughed that we even seemed to end up with "a kitchen table" in our definitely not-a-kitchen homeschool rooms. We still gravitated to that table to write and make together, to the couch, and to the bookshelves.
Try something, don't over-invest, and know your approach to homeschool space can and will evolve. I love thinking of you as you dream your homeschool into being!