What worked one year may not necessarily work the next. Your family's needs and interests will always continue to change and you need to learn to go with the flow. Buy materials that meet your present needs and mold the curriculum to the child's abilities, not the child to the curriculum. ~ David Dunlap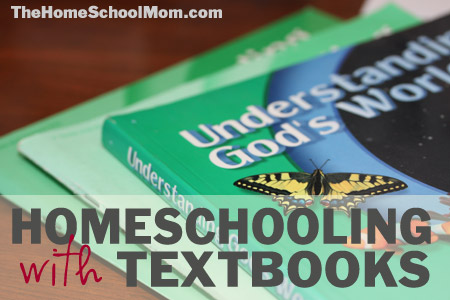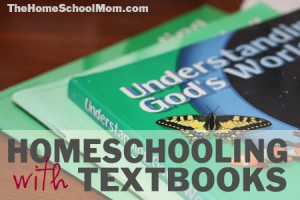 Many new homeschoolers feel most comfortable replicating school at home. The use of textbooks is most common the first year or two of homeschooling while the parent builds their confidence. Many homeschoolers continue to find the textbook method works for their family while others may continue to use textbooks for some subjects and branch into unit studies or relaxed learning for other subjects.
One of the most popular Christian textbook publishers is ABeka, whose scope and sequence for K-12 is detailed on their website. This will give you an idea of what is generally covered at each grade level. Another popular Christian textbook publisher is Alpha Omega, who produces LIFEPAC. Visit Alpha Omega for more detailed information on what they cover each year (choose Samples/Scope and Sequence from the drop down menu at the top).
A subcategory of the textbook method is Distance Learning, although some distance learning programs are more oriented to other homeschool methods. For simplicity's sake I am listing them together. Several companies offer distance learning programs that usually include transcripts and degrees. One advantage to Distance Learning programs is that most of the work is done for the parent by the company. A disadvantage is the lack of flexibility involved since most Distance Learning programs require a rigid "school-at-home" schedule. Here are some of the more popular Distance Learning programs: