Jump to: Homeschool Co-ops | Homeschooling Classes & Academic Enrichment
Looking for someone to teach physics to your teen? Need a way to avoid teaching algebra? Want to enroll your Kindergartener in a co-op for social time? Homeschool classes and co-ops are a great way to spend time with other homeschoolers and skill-share with other homeschool parents.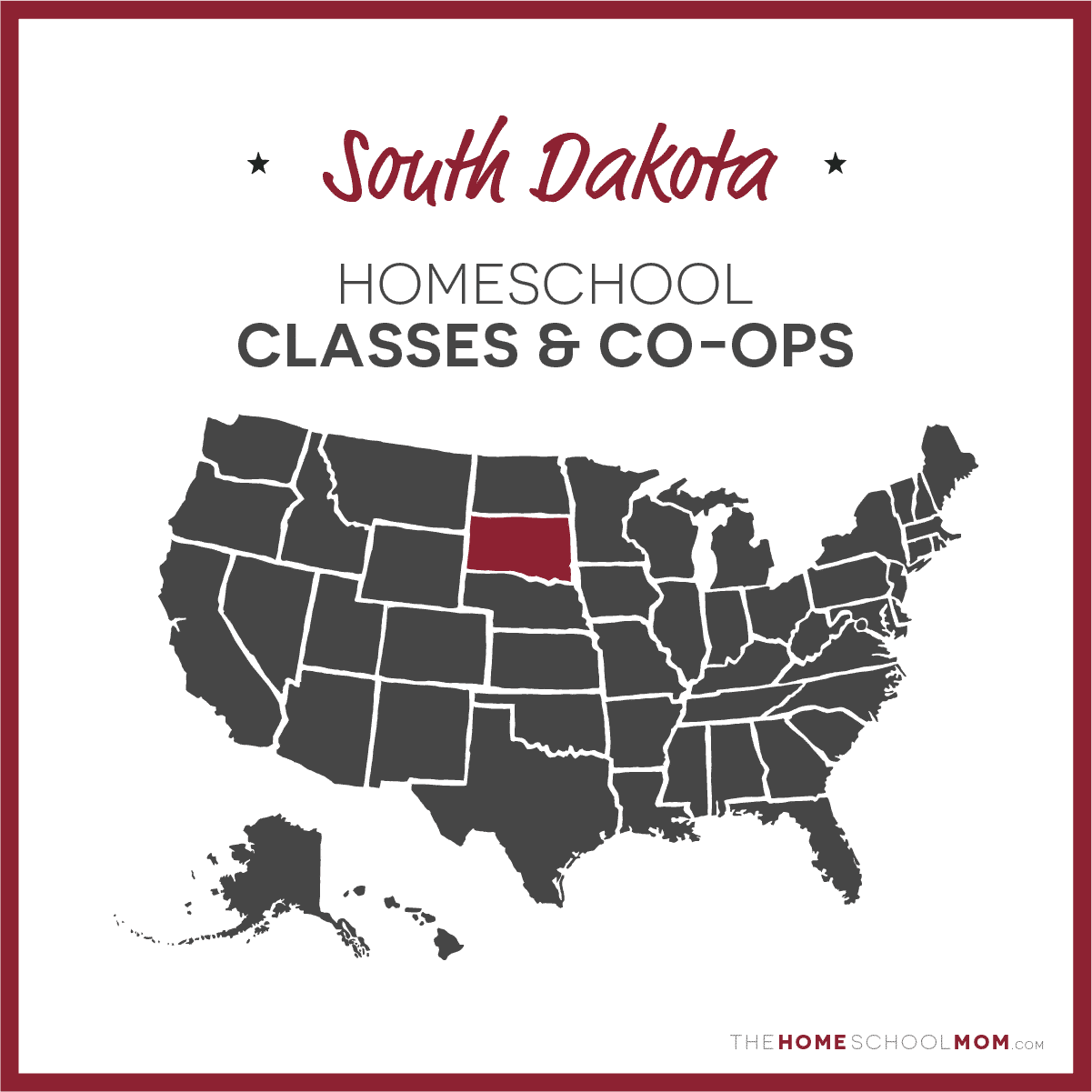 Submit a Local Resource
Our listing of South Dakota co-ops and academic classes for homeschoolers is ordered alphabetically by city, with co-ops in the first section and all other academic resources below. If you would like to submit a South Dakota co-op or academic resource, you may do so using the red button above.
South Dakota Homeschooling Co-ops
Black Hills Homeschool Co-op

Rapid City

A safe place for homeschool families to learn, grow, and make new friends!  Classes held on Thursday mornings.
South Dakota Homeschooling Classes & Academic Enrichment
South Dakota Classical Conversations

South Dakota Statewide

CC is a national homeschooling program that uses a Bible based curriculum taught in a christian, classical tradition. Classes are geared for age 4 through high school.