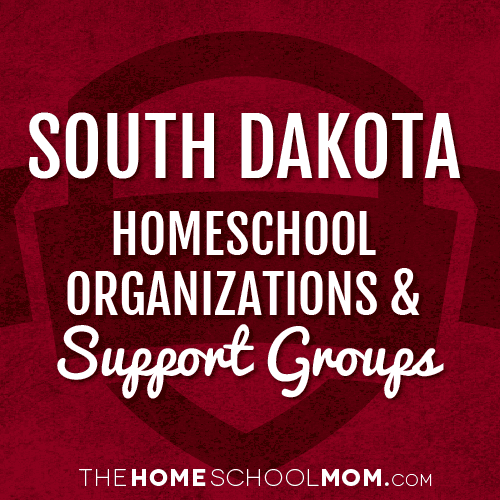 Since homeschooling is regulated at the state level, connecting with local homeschoolers is an important step to start homeschooling in South Dakota. State homeschool organizations and local homeschool groups are not just a good place to learn the specifics of legally homeschooling in South Dakota—they can also help you to get connected with the local homeschooling community. Many homeschool groups offer co-ops, classes, sports and arts opportunities, and social get-togethers.
Our listing of South Dakota state organizations and local homeschool groups is ordered alphabetically by city, with statewide organizations listed first. If you would like to submit a group, you may do so using the red button above.
Use the secondary navigation menu above to quickly make your way to pages for South Dakota state organizations, local homeschool groups, classes, co-ops, field trips, and more.
South Dakota Homeschool Organizations
South Dakota Christian Home EducationsSouth Dakota Statewide
South Dakota's Homeschool State Organization
South Dakota Local Homeschool Groups
Black Hills Homeschool AssociationBlack Hills
An inclusive group for homeschoolers in the Black Hills of South Dakota.
West River Christian HomeschoolersRapid City
WRCH is a FREE, non profit, South Dakota Interdenominational Christian homeschool support group that serves Rapid City and the surrounding West River area.
Living Legacy AcademySioux Fall
We are a group of inter-denominational families whose purpose is to provide support and education to Christian parents who are teaching their children at home. We want to provide opportunities for ...
Our Way of Learning Homeschool CollectiveSioux Falls
An inclusive, nonprofit homeschool group serving the greater Sioux Falls area. This group is secular in nature, and is non-discriminatory on the basis of race, religion, ethnic background, politica...
St. Margaret's FellowshipSioux Falls
A Catholic homeschool organization for families in the Sioux Falls South Dakota area.
SECHE – Sioux Empire Christian Home EducatorsSioux Falls and surrounding communities
We are a Christian homeschooling support group, featuring activities, events, and encouragement for our membership of families in the Sioux Falls, SD area. We are the major sponsors of the annual ...
The Natural Learning Network of South DakotaSouth Dakota Statewide
A support group for unschoolers, relaxed home learners, and world learners in and near South Dakota.
Lake Area Homeschool AssociationWatertown
A growing support group for homeschoolers around the Watertown, SD area. All are welcome!