Our listing of Nebraska jobs and volunteer opportunities for homeschoolers is ordered alphabetically by city. If you would like to submit a Nebraska co-op or academic resource, you may do so using the red button above.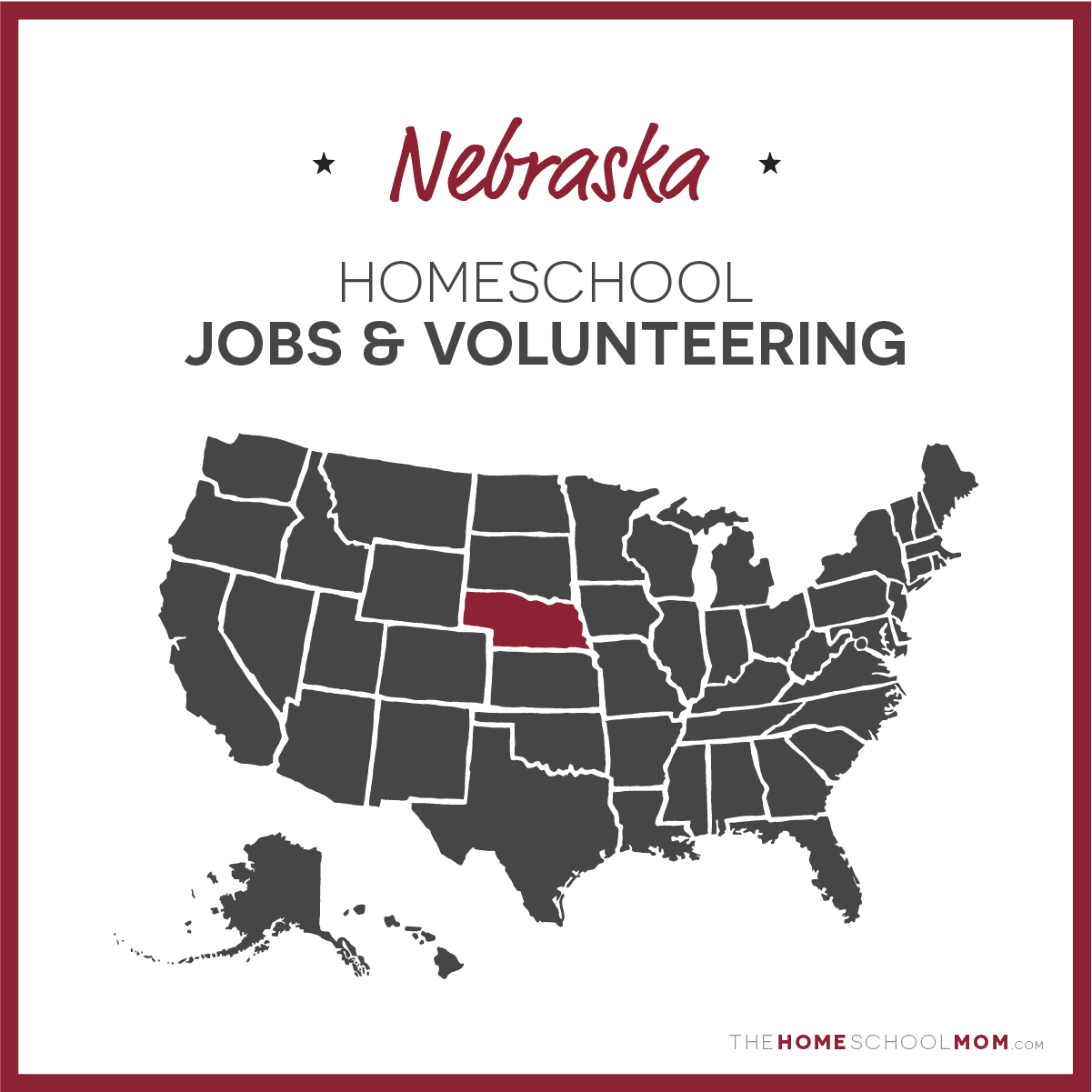 Submit a Local Resource
Hillcrest Health Services, Volunteer Services

Bellevue, Papillion, LaVista, Lincoln, Millard

"Did you know less than half of aging adults living in retirement facilities receive visitors?" Hillcrest Volunteer Services is looking for volunteers of all ages to enhance the lives of our aging adults. Volunteer opportunities include, but are not limited to: musical entertainment, nail painting, games/puzzles, crafts, leading chair exercises, baking. During the interview process, discuss your passions and talents to create the perfect volunteer opportunity. For more information contact Kaylee at volunteers@hillcresthealth.com.
Andy's Appliance Repair and Parts

Lincoln and Omaha

Andy's Appliance Repair is owned by a homeschool family and has been repairing home appliances since 1971. Andy's Appliance Repair is looking to train quality individuals to be a part of Andy's. If homeschool graduates are looking for a career that will allow them to support their families then this could be it. We offer 401k, health insurance (we pay a portion), company van/gas, vacation and holiday pay and terrific pay. Best of all, if we are a good fit for you and you are a good fit for us, we will pay you while we train you! If interest please call Andy's Appliance Repair at 402-423-2382 and ask for Mack.
QuikTrip

Omaha

The Training Manager for QuikTrip in Omaha offering Part Time job opportunities for the students. QuikTrip is a great place for high school students to work and learn the basics of business and team work. Managers are flexible around student's busy schedules with school, activities, sports teams and other family activities. Contact Mike Richard, QuikTrip Corporation - Omaha, Training Manager at mrichard@quiktrip.com/515.252.2458
Research opportunity: expose your kids to neuroscience!

Omaha

Looking for a great opportunity to expose your kids to science? Consider participating in neuroscience research! We are currently seeking kids to participate in a study exploring how natural gases present in the air in their homes may impact brain development. We ask kids to visit our lab at the Institute for Human Neuroscience at Boys Town National Research Hospital two times. Kids fill out questionnaires, play computer games in two different scanners that takes pictures of their brain, and do some paper and pencil tasks. All tasks and techniques are totally safe and non-invasive. We also give families a home radon testing kit, which is free of charge! Kids get $50 for each visit to the lab, and parents receive a full copy of their home radon report, plus $20 for completing the radon testing kit. This is a great way to help kids get exposed to the scientific process, see neuroscience equipment and techniques, and help advance science! See our website for more information on eligibility and how to sign up!

Research opportunity: expose your kids to neuroscience! details