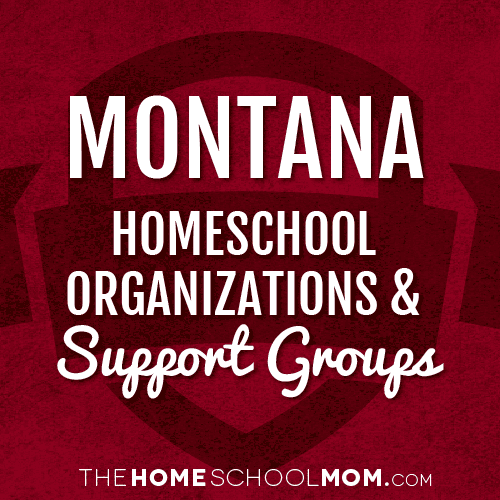 Since homeschooling is regulated at the state level, connecting with local homeschoolers is an important step to start homeschooling in Montana. State homeschool organizations and local homeschool groups are not just a good place to learn the specifics of legally homeschooling in Montana—they can also help you to get connected with the local homeschooling community. Many homeschool groups offer co-ops, classes, sports and arts opportunities, and social get-togethers.
Our listing of Montana state organizations and local homeschool groups is ordered alphabetically by city, with statewide organizations listed first. If you would like to submit a group, you may do so using the red button above.
Use the secondary navigation menu above to quickly make your way to pages for Montana state organizations, local homeschool groups, classes, co-ops, field trips, and more.
Montana Homeschool Organizations
Montana Coalition of Home EducatorsMontana Statewide
MCHE was formed to bring homeschoolers together to protect Montana's home school freedom while maintaining the independence and autonomy of the individual families and the existing local and state ...
Montana Local Homeschool Groups
Bitterroot Homeschoolers Blog – The World is Our ClassroomBitterroot Valley
An opportunity for new, veteran, and supporters of Homeschool to gather and share and information. The blog receives information about fieldtrips and events and passes the info along to homeschoolers.
Bitterroot Homeschoolers Facebook PageBitterroot Valley
Bitterroot Homeschoolers is a support group for homeschoolers offering fieldtrips and other homeschool adventures. Events are organized throughout the year: History Fairs, Science Fairs, Harvest Pa...
Bozeman Homeschool NetworkBozeman
The Bozeman Homeschool Network is an inclusive gathering of families who share an interest in at-home learning. Through our activities we seek to support learners of all styles and philosophies. As...
Flathead Home Educators AssociationFlathead Valley
We are open to all but are Christian based. Our main purpose is to encourage homeschooling. Our group has a variety of backgrounds. In our valley we have a homeschool choir, band, sport program, ed...
Cascade County HomeschoolersGreat Falls
A meeting place for homeschoolers in Great Falls, and the surrounding area. A place to network, and help each other on our homeschooling journey.
Great Falls Christian HomeschoolersGreat Falls
A place where Bible believing Christians, can fellowship, plan field trips and outings, encourage one another, and hopefully make new friends.
FHEA Support GroupKalispell
Homeschool Discussion and Support Group. Also open for any discussion on homeschool topics and activities as well. FHEA holds twice monthly in-person support group meetings with access to the homes...
Montana Coalition of Home Educators Local support groupsMontana Statewide
Park County Homeschool NetworkPark County
We are a membership based cooperative of home educators created for the purpose of providing support to parents and students who have chosen to educate in a home environment. The web page provides ...
Education StationWhitehall
The "Station" serves primarily as a community center for the home schooling families and others that have an interest in non-governmental solutions to the problems of the culture that we find ours...
Yellowstone Coalition of Home EducatorsYellowstone Valley
We are a group of families who gathered in the 1980's to support and encourage other homeschoolers. Our numbers have grown to over 200 families in south central Montana. We love raising our childre...