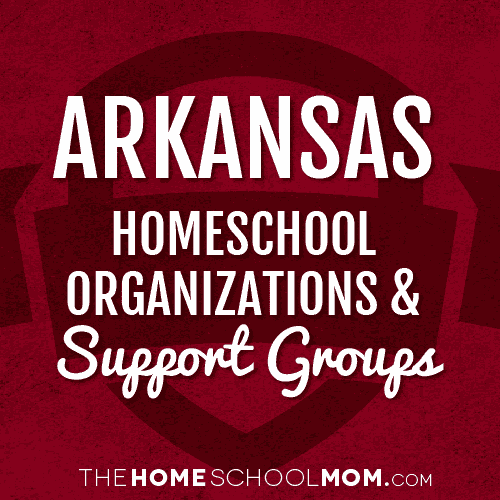 Since homeschooling is regulated at the state level, connecting with local homeschoolers is an important step to start homeschooling in Arkansas. State homeschool organizations and local homeschool groups are not just a good place to learn the specifics of legally homeschooling in Arkansas—they can also help you to get connected with the local homeschooling community. Many homeschool groups offer co-ops, classes, sports and arts opportunities, and social get-togethers.
Our listing of Arkansas state organizations and local homeschool groups is ordered alphabetically by city, with statewide organizations listed first. If you would like to submit a group, you may do so using the red button above.
Use the secondary navigation menu above to quickly make your way to pages for Arkansas state organizations, local homeschool groups, classes, co-ops, field trips, and more.
Arkansas Homeschool Organizations
The Education AllianceArkansas Statewide
Promoting, protecting and strengthening education in Arkansas.The Education Alliance is a division of Family Council. Based in Little Rock, Family Council was established in 1989 in association...
Arkansas Local Homeschool Groups
The Education Alliance Local Support GroupsArkansas Statewide
Listing of Arkansas local support groups (can be sorted alphabetically, by city, or by zip code) at the Education Alliance website.
Saline County Christian Homeschool Education AssociationBenton and Saline County areas
(SCCHEA) has come together for the purpose of providing mutual advice and encouragement to those who are like-minded, especially those families who are committed to providing both religious and aca...
Social Homeschoolers Network of Northwest ArkansasBenton County
A group of homeschooling families in the Northwest Arkansas area that meet weekly for field trips & playdates!
Northwest Arkansas Christian Home Educators AssociationBentonville, Rogers, Springdale & Bella Vista
NWACHEA exists to provide information, encouragement, and support for parents who choose to educate their children at home.
Cabot Area Home EducatorsCabot
A local support and activity group for homeschoolers in Cabot and the surrounding area.
Home Educated And Righteously Trained (H.E.A.R.T.)El Dorado and Union County areas
H.E.A.R.T. is a homeschool support group that serves El Dorado, Arkansas and the surrounding areas. Activites include a monthly Mom's Night Out, weekly swimming, and a monthly field trip.
Believers Homeschool AssociationFort Smith and Sebastian county areas
Building Each Life In Everlasting Values Eternally Relying (upon our) Savior. The purpose of this association is to advance the interests of Christian home educators by all lawful means through pro...
Home Educators of Greater Little RockLittle Rock
The largest local homeschool group in Little Rock, Arkansas, Home Ed offers support information and connection opportunities with other homeschool parents. Activities and small groups based on int...
ETCNWA ~ Eclectic Teaching Consortium of Northwest ArkansasLowell
ETCNWA functions as a support system for Christian home educators who strive to implement non-traditional teaching methods.
Homeschool ClubMalvern/Hot Spring County
A community of homeschool families in the Malvern/Hot Spring county area coming together for support and fun learning experiences. Special events and workshop classes are held at the Malvern Hot Sp...
Northeast Arkansas Christian Home EducatorsNortheast Arkansas
Support group for NEA.
Northeast Arkansas Christian Home Educators (CHE)Northeast Arkansas
Exists to support and encourage families who have chosen to educate their children at home from a distinctly Christian perspective by providing student activities, corporate educational opportuniti...
Firm Foundation HomeschoolersSheridan, Grant County, and surrounding areas
A homeschool support group that meets weekly for extracurricular learning and socialization.
Christian Home Educators of Siloam SpringsSiloam Springs
CHESS is a local support group of home educators whose purpose is to encourage parents in their home education decision and to provide academic, cooperative, and fellowship opportunities for children.
TEACH – Texarkana Educators Association of Christian HomeschoolersTexarkana
A Christian homeschooling family organization that offers field trips, parties, choir, and various other activities, as well as enjoying numerous other benefits.
Texarkana Organization for Resolute Christian HomeschoolersTexarkana
TORCH is a local homeschool support group, serving Texarkana, AR/TX and the surrounding area. Organized and operated by parent volunteers, our mission is to support and encourage those pursuing the...
Legacy Christian Homeschool GroupYellville/North Central Arkansas
Legacy Christian Homeschool Group exists to empower and encourage homeschool families through faith, unity, and community. God has called us to reach as many families in North Central Arkansas as p...