Deschooling is the adjustment period a child goes through when leaving school and beginning homeschooling. To fully benefit from homeschooling, a child has to let go of the private or public school culture as the norm. This is called deschooling, and it is a crucial part of beginning homeschooling after a period of time spent in a classroom.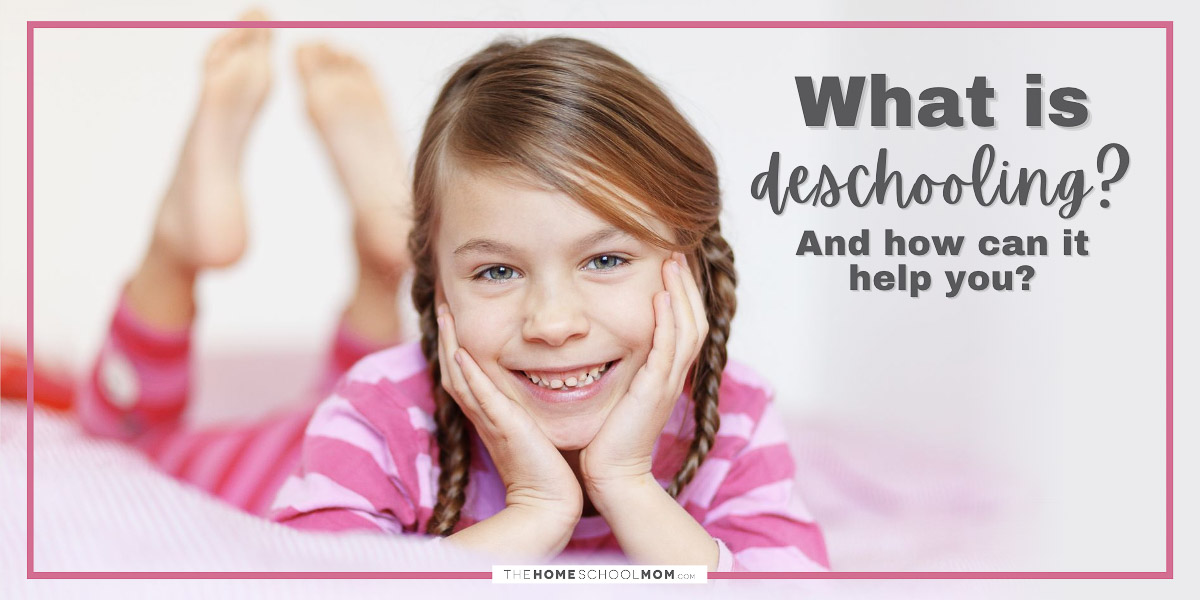 If you have recently started homeschooling, you may see some challenging or confusing attitudes and behaviors from your child. This is completely normal for a child that is used to a private or public school setting. Our tips for deschooling will make the process much easier for your child (and you!), but helping your child navigate this new definition of school is only part of deschooling.
What you may not realize is that parents also need to deschool.
Just as your child has preconceptions regarding what school is supposed to look like, so do you. As a new homeschool parent (or even an experienced one with a child that recently started homeschooling), you will also be finding your new homeschool normal, and parental deschooling will help you get out of the school mindset and adjust to homeschooling in this new situation. Read more about how deschooling can start your homeschooling on the right foot...
Save