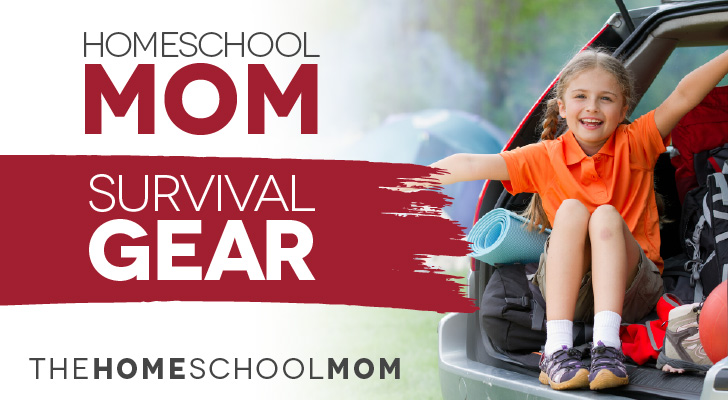 How do we do it? Schlep our kids to activities, keep up with the errands, haul around all those overdue library books, and homeschool, without losing our minds?
Simple: carabiners.
That's right. The unsung Homeschool Mom Fashion Accessory is from the camping aisle at the discount store. The carabiner. We use the carabiner to clip our keys to our purses, diaper bags, laptop cases, strollers, backpacks, baby slings, and park day totes. And, sometimes, we reach a new height of fashion when we begin clipping them directly to our clothes.
Carabiners help us keep up with mundane things like keys -- while we are doing the important things like lacing kids' cleats and identifying birds and strapping littles into car seats and losing ourselves in audiobooks with our tweens on the way to music lessons. We plan for our own distraction, for our predictable inability to juggle all the details, for our need to use our hands for library bags and coffee and art supplies and holding children's hands. Carabiners are part of our survival gear.
I first noticed the proliferation of carabiners at a Moms Night Out years back. As my friends, all of whom had small children and busy families, came to the table, I noticed that despite our diversity, one thing nearly all of us had in common was our carabiners. Really, it was like 11 out of the 12 of us. Our car keys and house keys were attached to something we weren't likely to leave behind or misplace. Carabiners: protecting our future selves from the absent-mindedness and slip-ups of our current selves.
When I pointed it out, everybody laughed and told her own tale of locking keys and babies in the car together, locking herself out of the house and then missing an appointment, or leaving office keys behind at home while trying to get the kids to the babysitter and get to work on time.
"Easier to just attach them to my body," said one friend, who had attached a small carabiner to the zipper on her winter coat. "Like a snow ski lift ticket," she laughed, jingling her zipper full of keys. "Only. . . not."
I've meant to tell the story for years, but my head was just too full. And my hands. And my car. And my tote bags. Nevertheless, as I have continued to work with young families in the homeschooling world, I have continued to see carabiners doing their important job for homeschool moms. I mean, for one thing, everybody knows that women's clothes aren't designed with the right kind of pockets, amIright?
Last night, I met many of my same old friends for a reunion of moms from our former co-op. I'm now in my twentieth - and last - year of homeschooling. I didn't see as many carabiners last night, since most of our children are launching or launched, and we're embarking on that temporary stage of life during which many of us remember where we put our keys. As one mom put it, "I now have more clear thoughts in a row."
My own keys are now at the bottom of my purse.
But they're still on a carabiner. They'll hook on my belt loop, just in case anyone wants to go for a nature walk.