My sons and I learned a lot about plants, animals, the earth and the sky during our homeschooling years. A few years back, I wrote an article for TheHomeSchoolMom explaining how we used field guides to enhance that learning as we sought to identify wildflowers, weeds, critters, rocks, and constellations. Those field guides are still right by the binoculars by the kitchen window.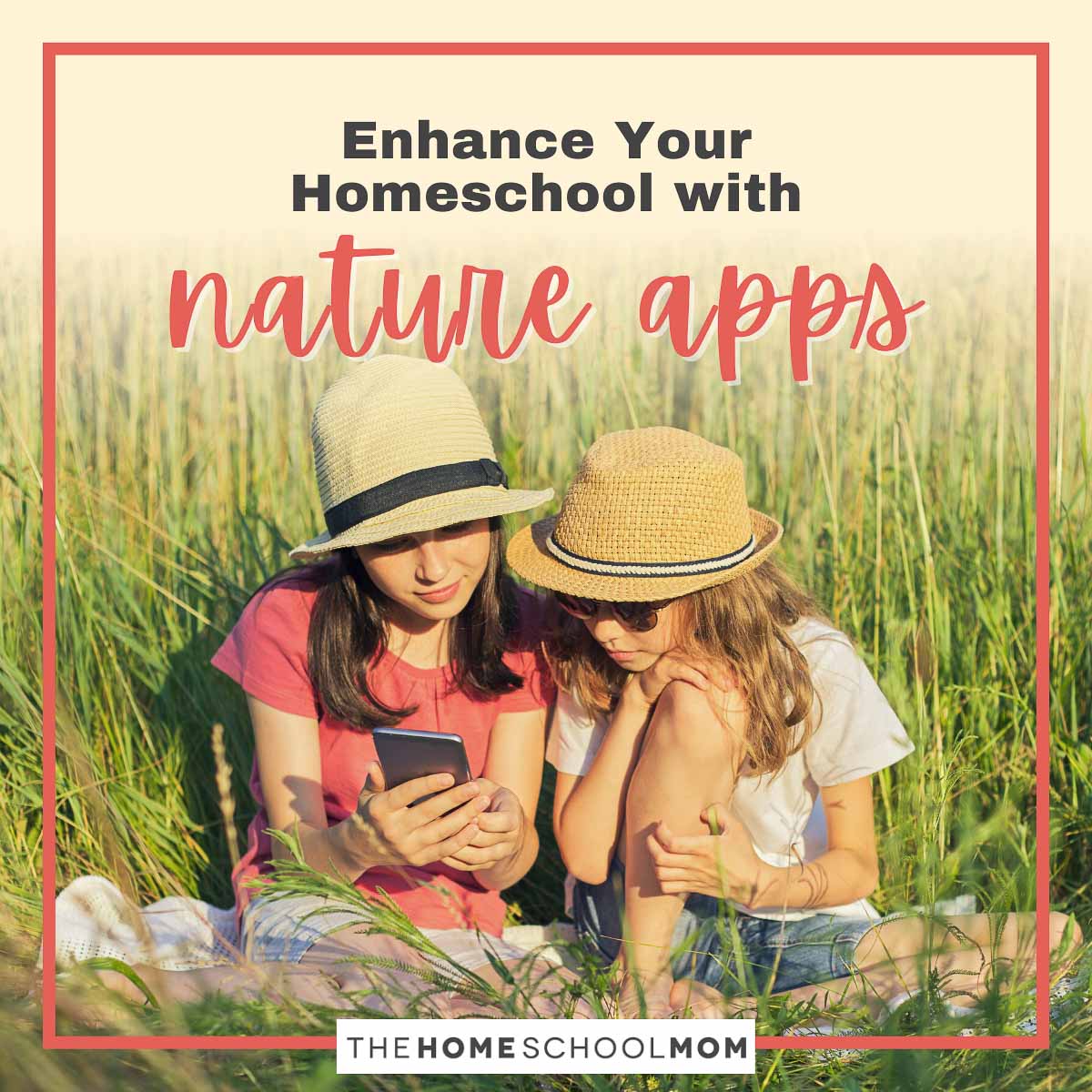 That said, today, we can pack that same nature ID power into our mobile phones with nature identification apps. Try a couple of these apps and show your kid how to use the apps to identify wildlife, the stars, and phases of the moon.
Best Nature Apps for iPhone & Android
Take your phone on a nature walk and let your kids snap pictures of interesting bugs and birds they see along the way.
Some apps use your photos to help you identify the species you're looking at. Others help you narrow in on the identification using location and questions about size, shape, color, and distinguishing characteristics.
Go outside at night to view constellations and lunar phases with your app in hand. Turn the brightness down on your phone to keep your eyes clear enough to see the stars. Look (and listen) for species that often appear at night, like owls and raccoons.
If your kid wants to display found items (cicada shell, snake skin, pine cones, sea shells), consider arranging a seasonal nature table and keeping those hard copy field guides handy for browsing.
Kids require less supervision when they're thumbing through field guide books compared to when they're handling your smartphone, but you'll find they use many of the same skills. And the books look great added to an arrangement of leaves and berries, too!
As homeschool parents, we can help our kids explore their world, be grounded in nature, understand how to use reference books, and learn to use up to date technology.
That's right! It's time for your kids to be "on the phone" during a nature walk—with no guilt for you or them!