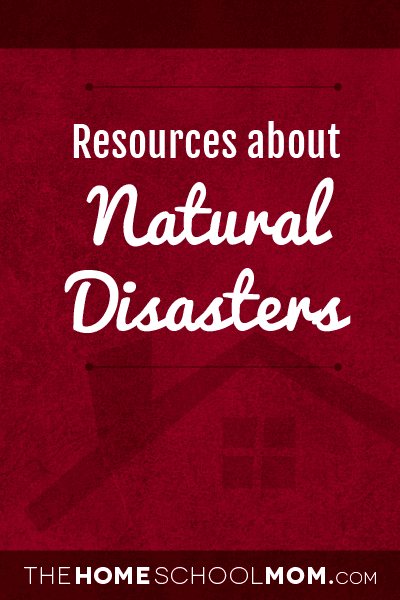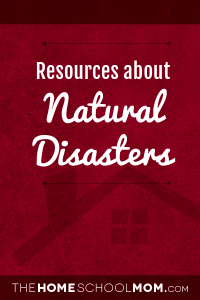 See legend at bottom for explanation of age codes
CharityWatch.org (Y,M,O,T)
Most organizations can be evaluated at CharityWatch.org to help you make informed giving decisions.
The Physics of Tsunamis (Y,M,O,T)
From Washington.edu
Emergency Preparedness (Funschooling Unit) (Y,M,O,T)
This unit is designed for maximum flexibility. Each study and activity is listed by academic subject area. Additionally, there are unit vocabulary words, projects, resources, etc.
Role of Fire in Alaska Unit Study (Y,M,O,T)
Alaska forest and tundra fires burn thousands of acres each year, affecting Alaskans throughout the state. Whether these fires are a result of natural events, prescribed burns, or human accident, they effect Alaska's ecosystems, wildlife, and economy. This curriculum was designed to help Alaskan students learn about the role of fire in boreal forest and tundra ecosystems.
Hurricane Tracking Charts (Y)
You can now track hurricanes yourself, just like the meteorologists at the National Hurricane Center. Just print out one of these tracking maps or download the PDF file to make your own tracking maps.
OCHA - Environmental Emergencies (Y,M,O,T)
OCHA, a department of the UN Secretariat, operates through a network of field offices which support UN Humanitarian Coordinators and country teams. It also maintains regional support offices and Regional Disaster Response advisers in Africa, the Caribbean and Latin America, the Middle East, and Asia Pacific. Includes web information from countries outside the United States.
NASA Educational Resources - Hurricanes (M)
Students learn the causes of hurricanes and how they are named and categorized. Designed for grades 5-8, students are encouraged to practice tracking hurricanes across the Atlantic Ocean.
Natural Disaster and Emergency Resources (M,O,T)
Free resources from the Red Cross that teach students and their families about emergency preparedness. Information includes safety tips, how to prepare, what to do during the emergency, disaster plans, downloadable preparedness worksheets, and more.
Survive a Tsunami (Y,M,O,T)
By the U.S. Geological Survey, it contains lessons on how to survive a tsunami based on accounts from people who survived the tsunami generated by the largest earthquake ever measured--the magnitude 9.5 earthquake in Chile on May 22, 1960.
Earthquakes (Y,M,O,T)
From FEMA
FEMA: Are You Ready? Free Publications (Y,M,O,T)
An in depth guide to citizen preparedness.
FEMA For Kids:Tsunamis (Y,M,O,T)

WhyFiles (Y,M,O,T)
A detailed but simple explanation of how tsunamis work
USGS Tsunami Information page (Y,M,O,T)
You will find general information on how local tsunamis are generated by earthquakes as well as animations, virtual reality models of tsunamis, and summaries of past research studies.
Tornado and Severe Weather (Y,M,O,T)
Look at current weather watch maps, learn about tornado chasers, find out about shelters, watch tornado videos, and more
All About Tornadoes (Y,M,O,T)
From the Storm Prediction Center (SPC)
What Causes a Tornado (Y,M,O,T)
KidsStorm site with explanations of tornadoes and links to information about other natural disasters
Tornado Emergency Preparedness & Response (Y,M,O,T)
From CDC
Create a Tornado Expirement (Y,M,O,T)
By eduScapes
Tornadoes (Y,M,O,T)
By Web Weather for Kids. This material is based upon work supported by the National Center for Atmospheric Research, a major facility sponsored by the National Science Foundation and managed by the University Corporation for Atmospheric Research
Make your own erupting volcano (T)
You have heard people talk about this experiment, now you can try it yourself
FEMA for kids - Tornadoes (Y,M,O,T)
Includes first hand stories from kids living witnessing tornadoes
Tornadoes from how stuff works (Y,M)
Take a look at tornadoes to learn what they are, how they form and just how powerful they can be.
The Grave of the Titanic (Y,M)
Trace the Titanic's route, plot wreckage coordinates on a map, use percentages to calculate lifeboat capacity and more.
Age Range Key
Y—Young (PreK-3rd)
M—Middle (4th-6th)
O—Older (7th-12th)
T—Teacher Resources